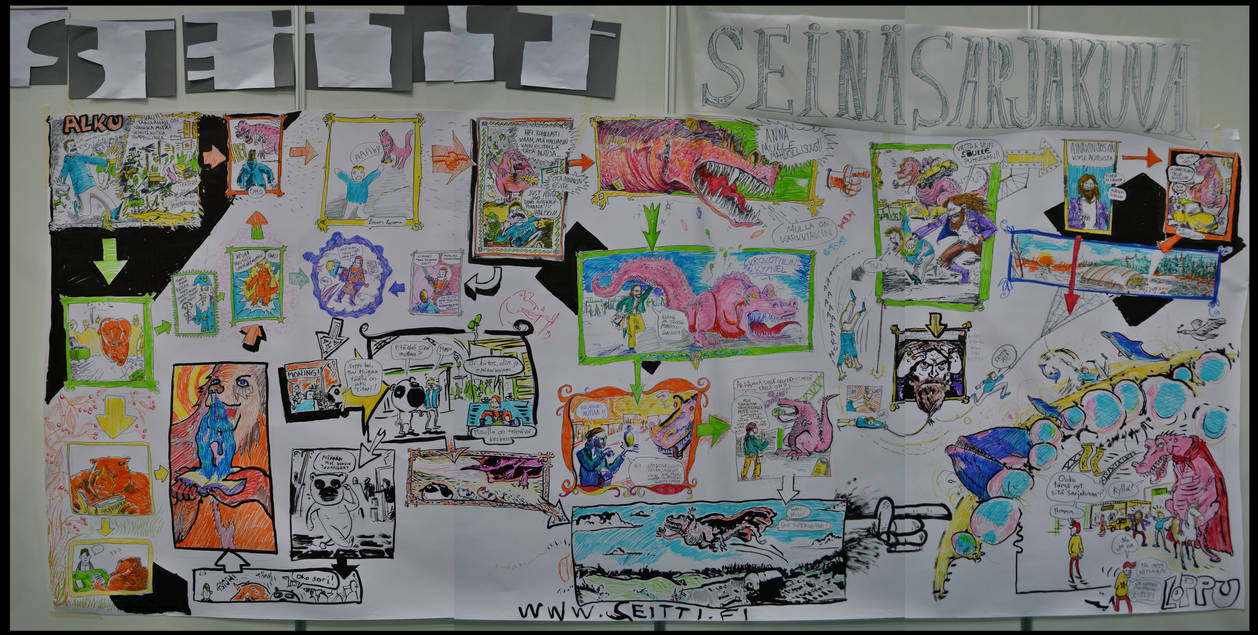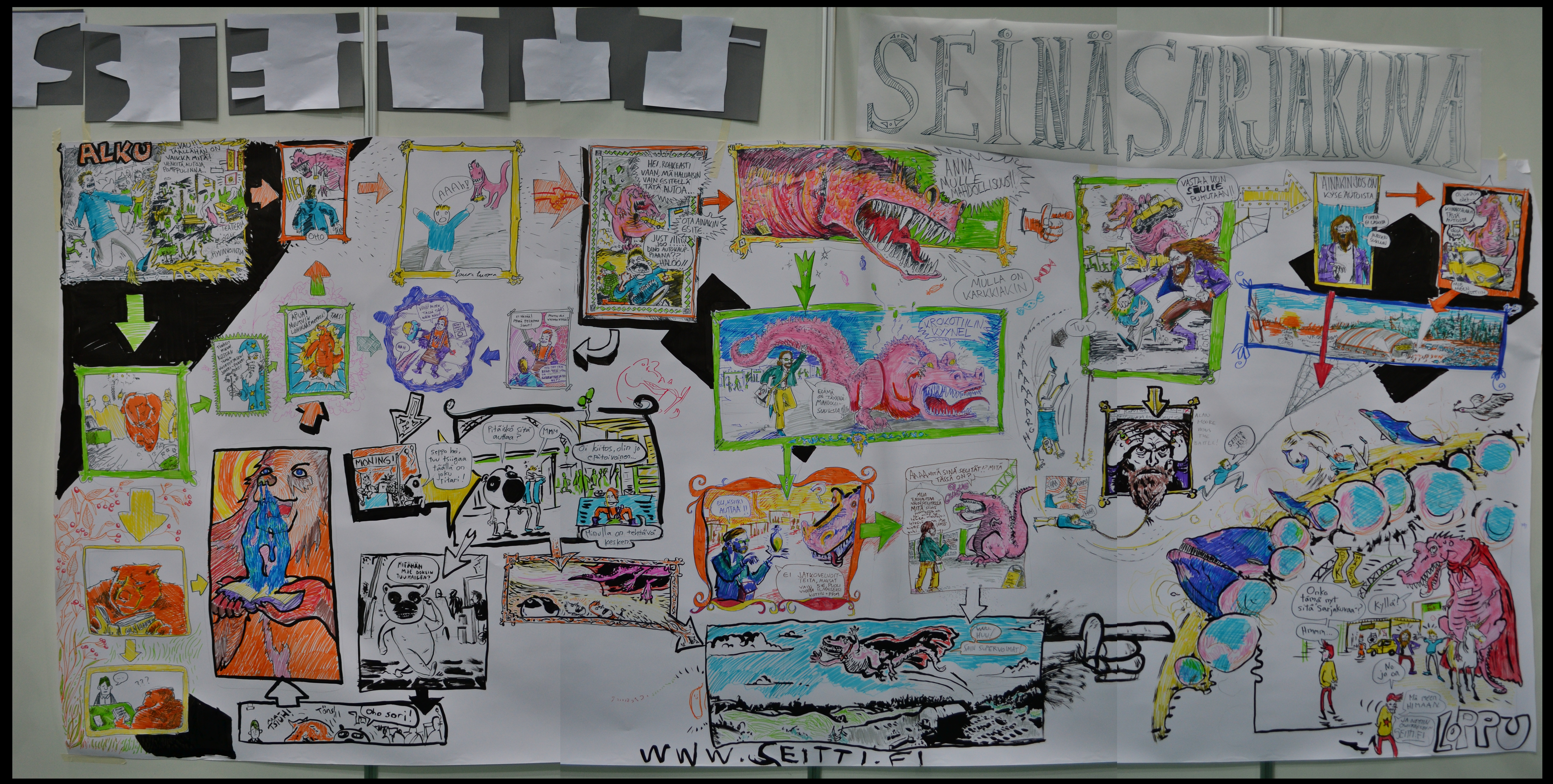 Watch
Wall comic made in about 10 hours at a book expo in Vaasa. Made by




It was a group effort and story evolved as inker step'd in to work on penciled panels, colour made it appealing to people walking by.
One panel made by a young girl who just came up and ask if she could draw too. Next day even smaller children came and made a few drawings too.

Hahhaa! Tosi upea on kyllä! Erityisesti pidän tuosta pinkistä dinosaurus-lohikäärme-hahmosta!
Reply

printataan tää ja myydään 60€ eteenpäin
Reply

Huuuu! Tulipa kyllä style!
Reply

Mä repeilin tälle niin monessa kohtaa. Toi pinkki dinosaurus oli niin symppis ja toi parrakas periaate äijä oli kans niin mahtava (:
Reply

Partaukko olis mukaelma Jouni Hynysestä, hän oli tekohetkellä haastateltavana näköetäisyyden päässä. Toinen partaukko, jolla on hiukset ponnarilla on Marko Hautala, hänkin oli haastateltavan näköetäisyyden päässä. Paljon partaukkoja siellä haastateltiin...
Reply