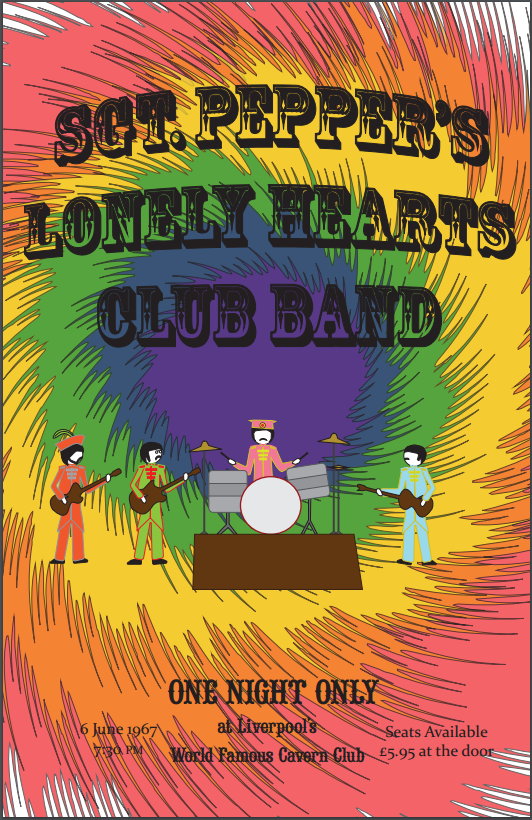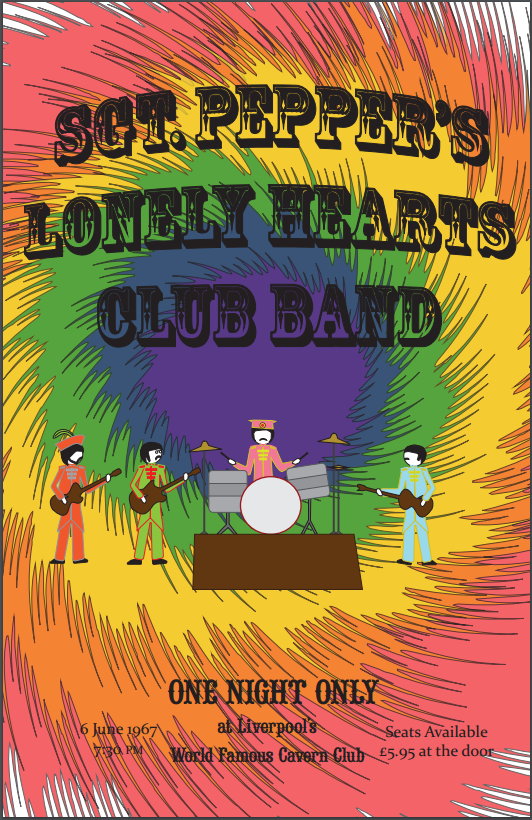 Watch
A project I had in graphic design class this semester was to make a concert poster for your favorite band and the professor said to get imaginative with it. The Beatles quit touring in 1967 which opened themselves up to do more conceptual projects like Sgt. Pepper, which Rolling Stone called the greatest album ever made. My idea: What if before releasing the album, The Beatles went undercover as the concept band at the Cavern Club for one more gig before hanging it up.
Made with Illustration and Photoshop, the tie dye effects got a lot of ooohs and aaahs when I put this up for critique. I made each member of the band from scratch using self made illustrations and tried to match the look of each costume as well as the individual quirks from each costume as well as the unique look of each guitar.
I really enjoyed doing this. It was my favorite project of last semester.