A "Rose By Definition"
Noun
A member of the rose family.Any of numerous shrubs or vines of the genus Rosa, having prickly stems and pinnately compound leaves, widely cultivated for their showy, often fragrant flowers.The flower of any of these plants.Any of various other plants, especially one having similar flowers.A dark pink to moderate red.An ornament, such as a decorative knot, resembling a rose in form; a rosette.A perforated nozzle for spraying water from a hose or sprinkling can.A form of gem cut marked by a flat base and a faceted, hemispheric upper surface.A gem, especially a diamond, cut in this manner.A rose window.A compass card or its representation, as on a map.That which is marked by favor, success, or ease of execution.Directing this play has been all roses since the new producer took over.
Of the color rose. Relating to, containing, or used for roses. Scented or flavored with or as if with roses.
Phrase
come up roses
under the rose
Then it can be used as a verbas "rise"
To assume a standing position after lying, sitting, or kneeling.To get out of bed.
An adjective as "rising"Ascending, sloping upward, or advancing.
Developing or emerging.
Or as seeing things...
rose-colored
Having the color rose. Cheerful or optimistic, especially to an excessive degree.
I had decided to do a card series on roses. About a week ago. I am sure you have heard my tales of coincidences and this one is both sad and perfect. I honestly don't know if this will be shared yet, but felt I had to get it out.
As you can see from my tattoo, it seemed fitting to do a rose series in September. This thought occurred to me on Tuesday, I hadn't really connected it in my mind. I was thinking of the rose image, not so much the month. September to me has a lot of significance. My amazing husband was born September 11, 1979. We met in person, the first time on September 18th 2004, and were wedded on September 30, 2006. We decided to get a dog as a wedding gift to each other, thus Doug "the Pug" Reynolds was born also on September 11, 2006.
Roses are given for so many occasions. As a gift in friendship, often pink. In love, often in red, preferably 12 long stemmed if you are a courtin' And also in saying goodbye to a loved one. In Mourning with white. Having Lost Nick the art community was saddened and heartbroken. Here was this amazing talented, just great guy gone too soon, and now so is my Tommy, which I have yet to even process. I have been sitting alone trying to sleep but I can't stop fidgeting and had to do something. So, I am going forward with my rose cards. Instead of posting them as finished, they will be presented all at once. I do have a few non related to post, which will be add shortly.
Please say a prayer for both Nick and Tommy's family and loved ones. And if I may ask for me as well. Tonight, our church is having a discussion on where it is going, since most do not agree with the northern province allowing gay pastors and a liturgy for their marriage. This angers me more when I think of Tommy and his contributions to this country on making equal rights available for ALL people. He will always be in my heart.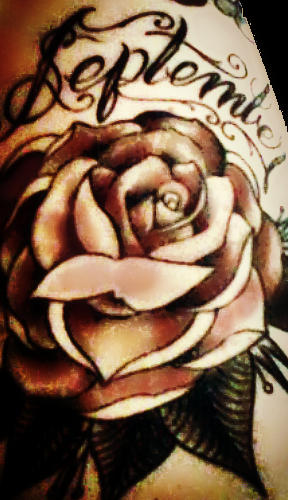 I am only posting a few images here, as opposed to the normal amount. Most, I hope to work with soon. Thank you always to my friends who have been there for many countless times before, and I am sure after.