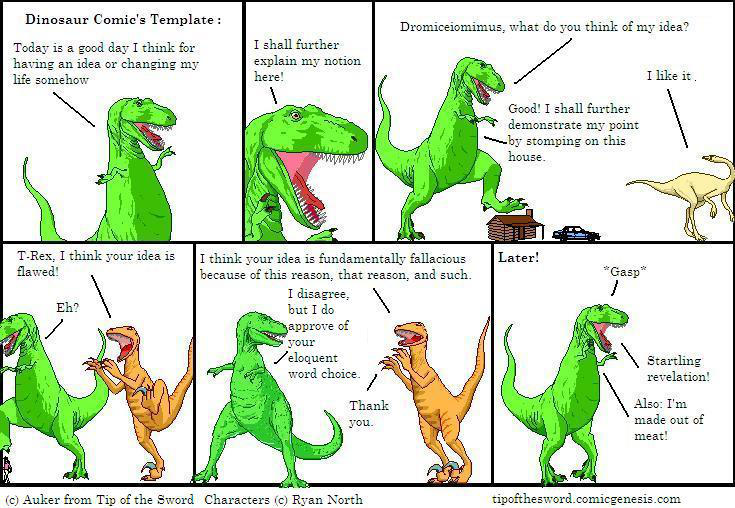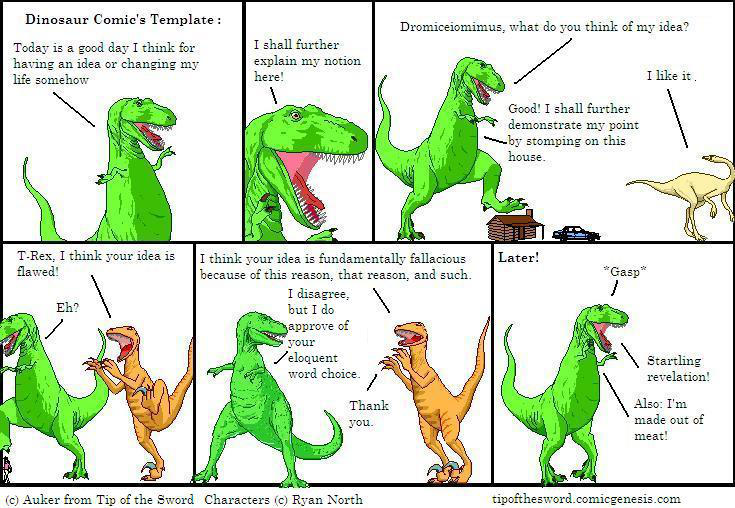 Watch
Yo, this is a fancomic I made for the excellent Dinosaur Comics series
[link]
. If you've never read the series, you probably won't get it, if you have, you still probably won't, Im kind of poking fun at his sort of style thing he does. I also had full permission by the creator to use his art.
Art (c) Ryan North
text (c) me
Expect to see another fancomic in the Tip of the Sword style on our other site
[link]
or
[link]
in the next few weeks.

yay, I love dinosaur comics and I get how alot of his jokes do follow this format.

"I can't help it if no cannibalism isn't as memorable as tons of cannibalism!" T-rex
Reply

XDXD "Timmy is made out of meat."


"...Your whole family is made out of meat."

- T-Rex
Dinosaur Comics


:]
Reply