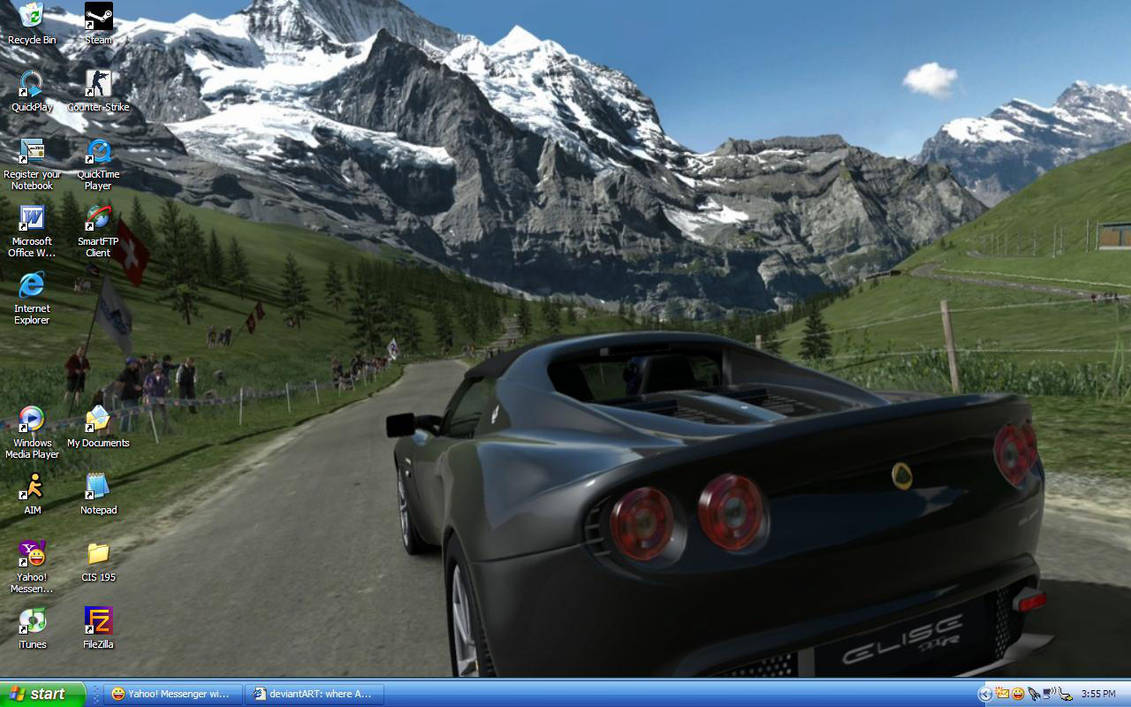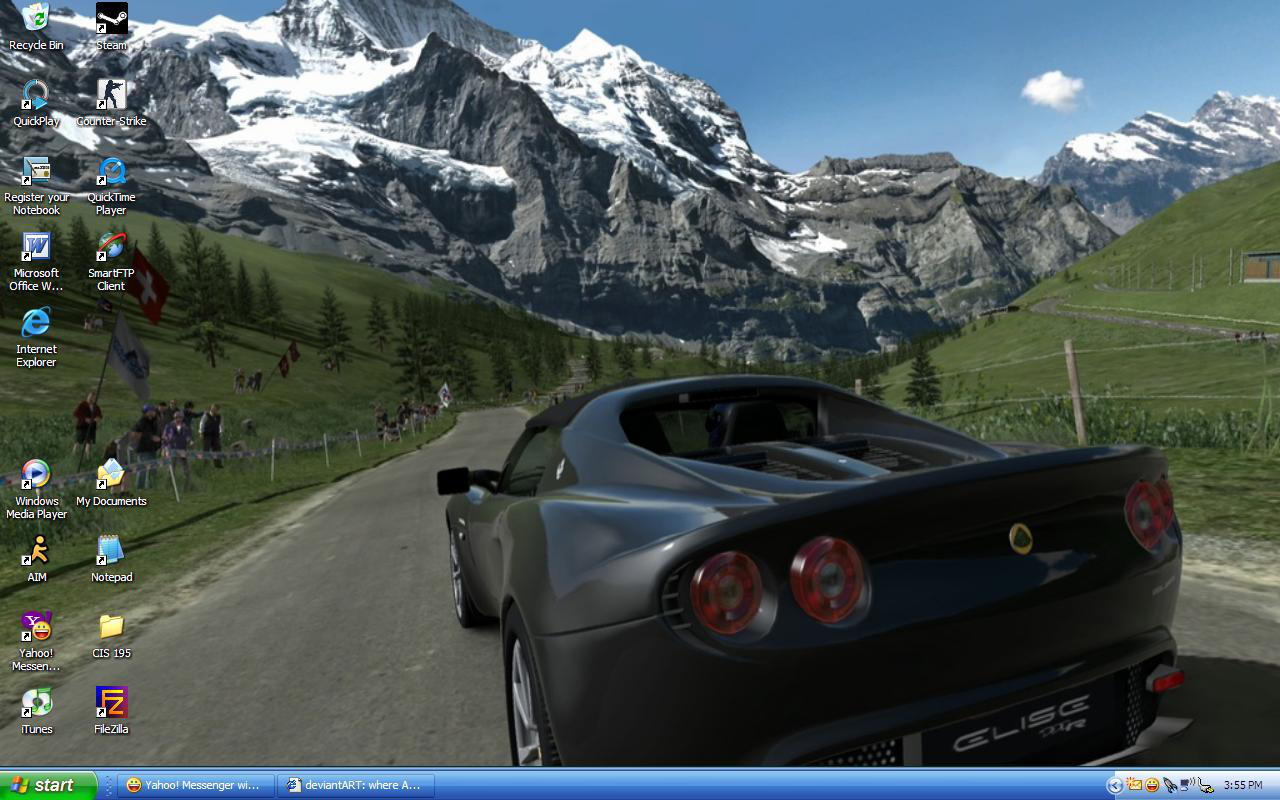 Watch
600 dollars to be precise. I don't really care about Gran Turismo, I just keep this as my desktop to remind me every day that the PS3 nay-sayers are full of it. Just one look at that validates everything the PS3 stands for in my eyes. And I know that gameplay is the most important, but so are the graaaphics. And as of now we dont know what the gameplay will be like (altough history is on our side) we do know that it is the most powerful system and that can create whole new areas of innovative gameplay that less powerful systems simply don't have the hardware to create. So scream on you anti-Sonys, cuz as long as I have this to remind me (and R&C 5) then you can't do nuttin' to bring me down.

ps,
we should play counter strike sometime!
Reply

I uber suck at that game.
Reply

*cough* pre-rendered screen shots *cough*

though, i still cant wait to see what sony's going to blow the 360 out of the water with.

and there will always be a middle ground, 'Wii'.
Reply

As we get closer and closer to the launch, the PS3 running proven graphics are getting closer and closer to the E3 '05 jazz.
Reply

Graphics. Yes, graphics. The essential basis of all good games. Without PS3 graphics, games simply aren't fun. History has shown us that. That's what PS3 is all about. Graphics. Oh, and don't think I don't see your little rebuttal coming from a mile away. So predictable. Like Sony.
Reply

Well mister smarty pants, youre still getting it, i wasnt referring to graphics when i was talkin bout technological innovation. I was refferring to being able to create more vast, immersive worlds with gameplay elements that require power to recreate, like a living breathing world that changes based on the little things you do, and the gameplay is different for every different person, or randomly generated things, all these require power. and surely you must agree that graphics certainly help immersiveness. And if you saw my rebuttal coming, how come you didnt address it, perhaps because you cant? But im sure now instead of a valid rebuttal, youll just ignore this comment or say something like, whatev, graphics dont matter as much as innovation and such, which is why the wii is better, but in doing so you ignore everything i just said. Or perhaps you may try to say something that makes me look uncredible, like, look at that poor Sony fanboy, so blinded by his love. Or perhaps you will say something random or off the wall, just to prove me wrong in my predictions, or perhaps you will provide a legitimate rebuttal that makes me have to think and challenges my postions, but that is doubtful from someone like you.
Reply

You make some good points. I agree, power can be helpful, and graphics can help immersiveness.
Have a great day!
Reply

dang you, i saw this one coming too, after I submitted it, the old, make me look like a jerk eh? But I have to say youre right when you say "power can be helpful, and graphics can help immersiveness."
Reply