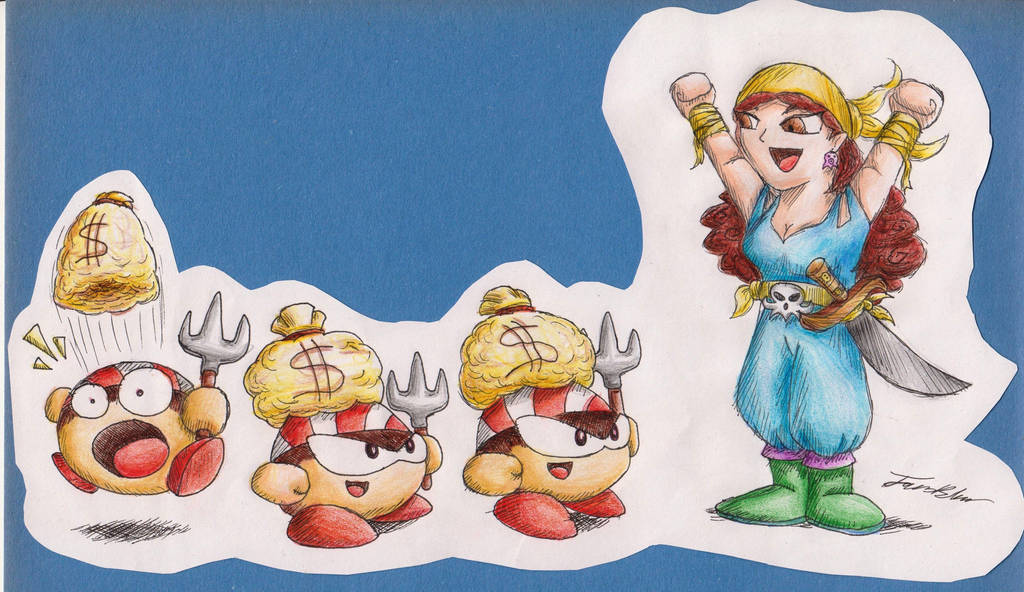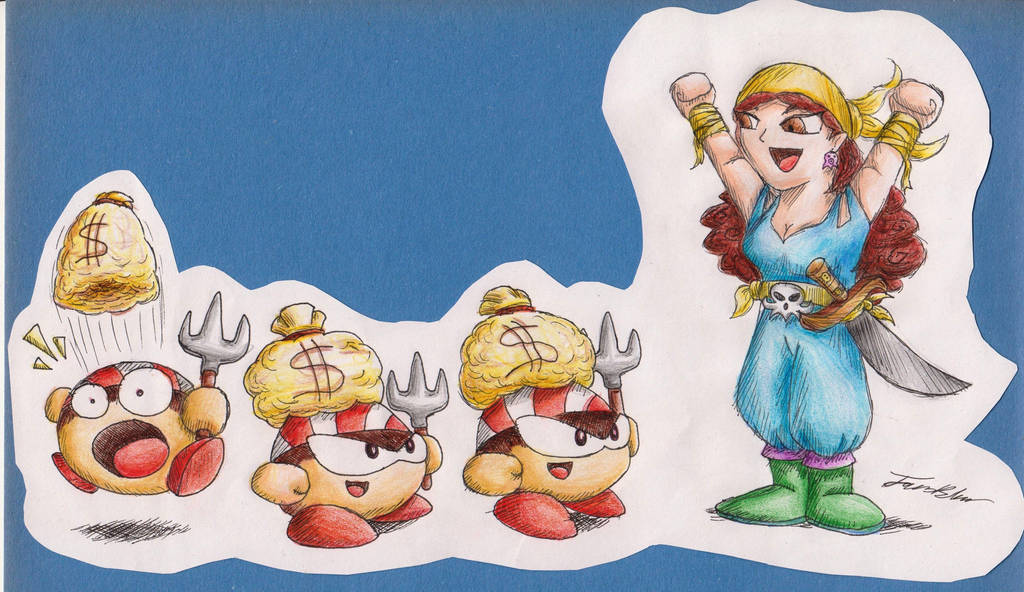 Watch
First game ever completed, Wario Land 2 - still one of my favourites

Was only after penning the money bags that I realised I confused them with the money bags in Mario Land 2... well... they're in the same canon...
Wasn't sure how to go about Captain Syrup's design (the in-game sprite not being a huge help) - ended up doing as for Celes: pilfering parts I liked from different
designs and stitching them together in an unholy Frankenstein-esque concoction. The Pirate Gooms were much simpler, and more relaxing to draw, which I
badly needed
Hope you like

Also, was amused to discover what the shocked expression of the Gooms looked like - never got a good look at the game's sprite before today

Woo James your alive!

BTW who are the syrup gang?
Reply

Hey Darren - just barely

And they're the villains of Wario Land 2... and technically Wario Land 1, but since Wario's kinda the aggressor in that game...
suffice to say, none of them are saints

(also Wario Land: Shake It, I believe, but haven't played that one)
Reply

wait Wario's a good guy in 2? how does that work?
Reply

Essentially Captain Syrup (presumably in retaliation for Wario raiding her castle and nicking her genie in the first one) sent
her Gooms to raid Wario's castle and steal his treasure - so Wario has to chase them across various places to defeat them
and get his treasure back. And also steal considerably more from Captain Syrup, in the 100% ending.
So, he's pretty much a 'good guy' by virtue of him being the one you control

Reply