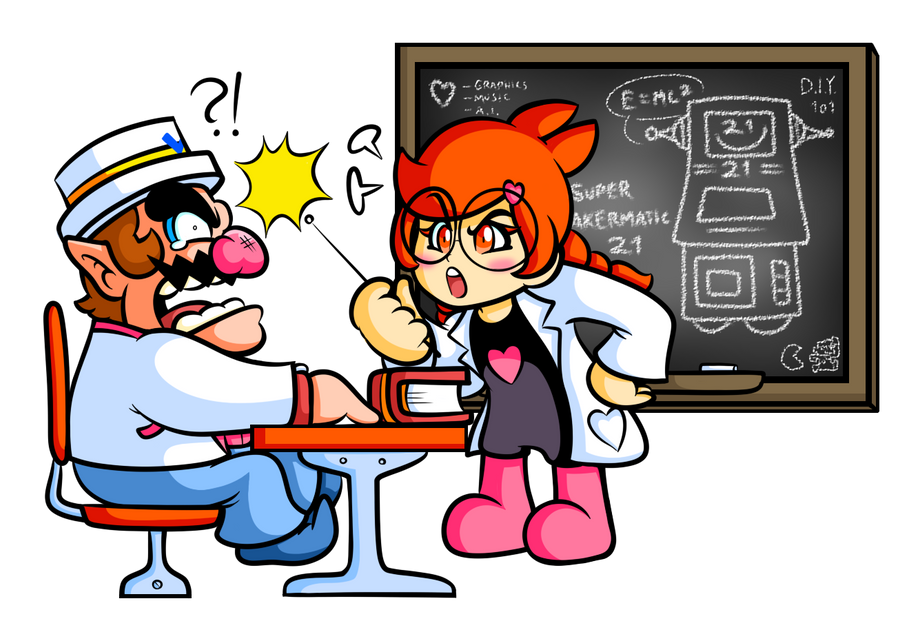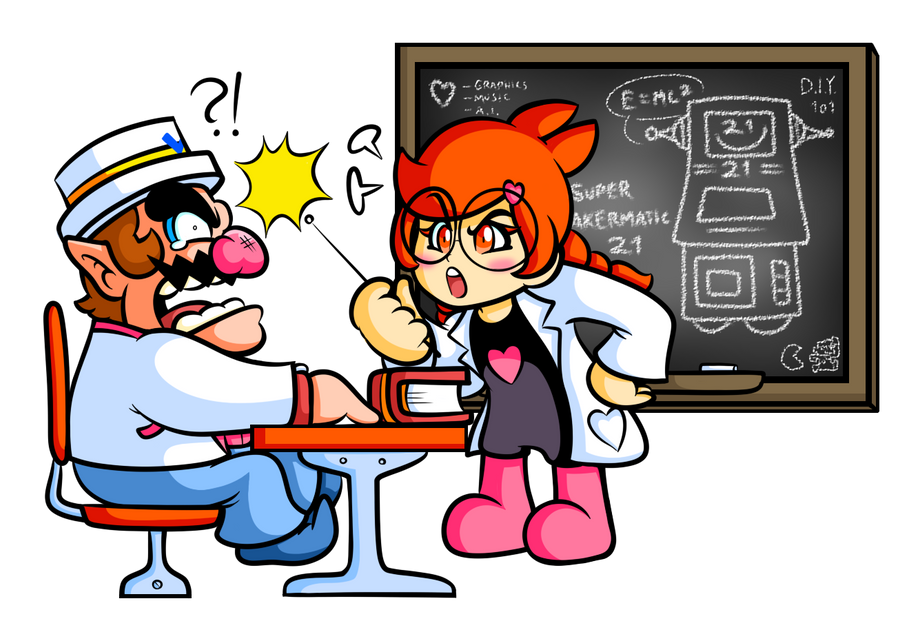 Watch
Wake up Wario, class is in session!
I had previously posted this on tumblr, but here is a full colored version of it to be seen here on dA.

Oh and yeah, DIY is in my collection once again, and hopefully I can make some bitchin' Mircogames with it (I already have one done based on Debu Kunoichi).
Enjoy ~