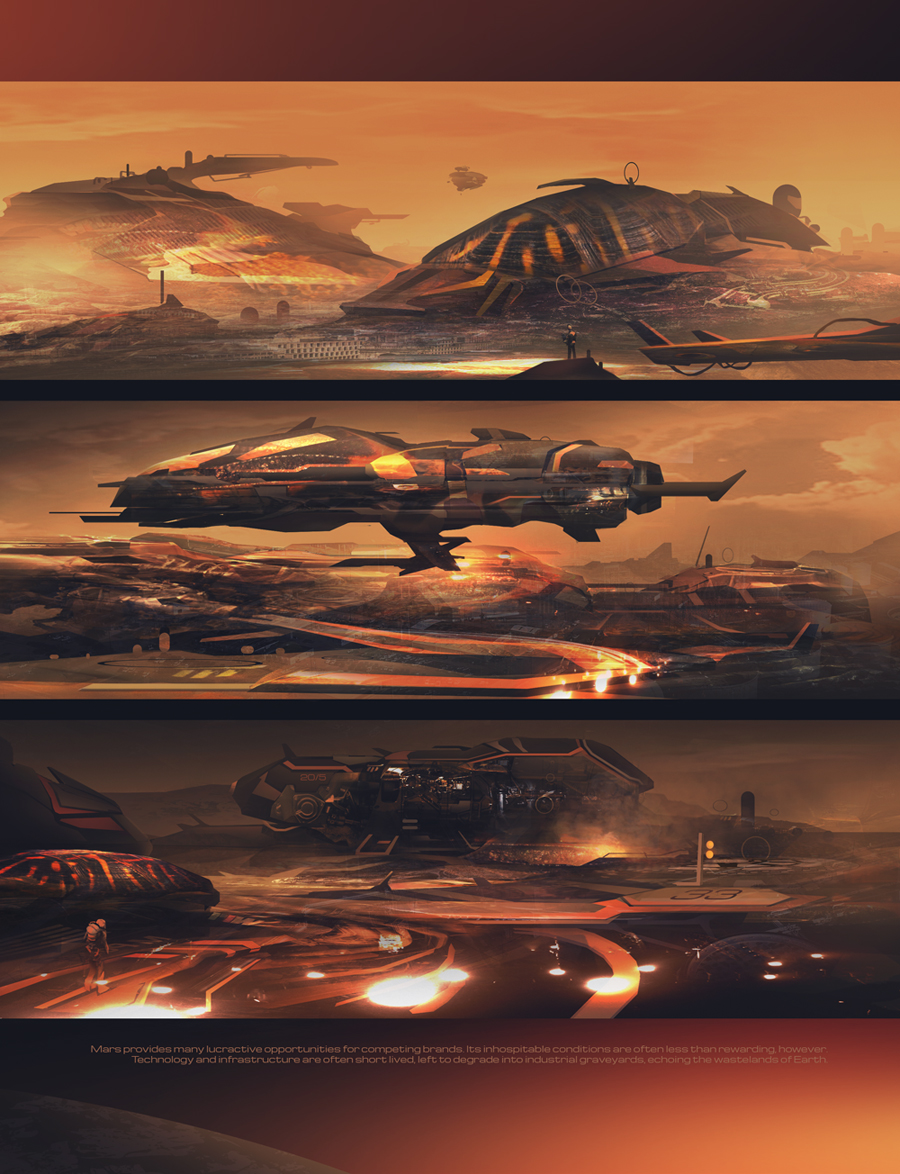 Watch
Page preview, Worldview. Text and imagery may change before publishing to print, as parts are still rough. Painted from scratch in Photoshop, with textures scattered on top.

Text: Mars provides many lucrative opportunities for competing brands. Its inhospitable conditions are often less than rewarding, however. Technology and infrastructure are often short lived, left to degrade into industrial graveyards, echoing the wastelands of Earth.

Really wonderful concept art! I love how the ships actually remind me of insects. Amazing presentation.
Reply

Thanks Lea. Yes, insects and fish come in handy for inspiration.
Reply

Reply

Reply

Great designs. Was the turtle-shell look intentional?
Reply

Really cool and great work once again, James--Terrific!





Reply

Doom, UAC command? I like the vibe of this.
Reply

Yes, I see the Doom influence actually. I played all the Doom's a lot. Right back to the earliest versions. Thanks for reminding me that I need to think about Phobos and Deimos. Gotta squeeze them into a page somehow

Reply