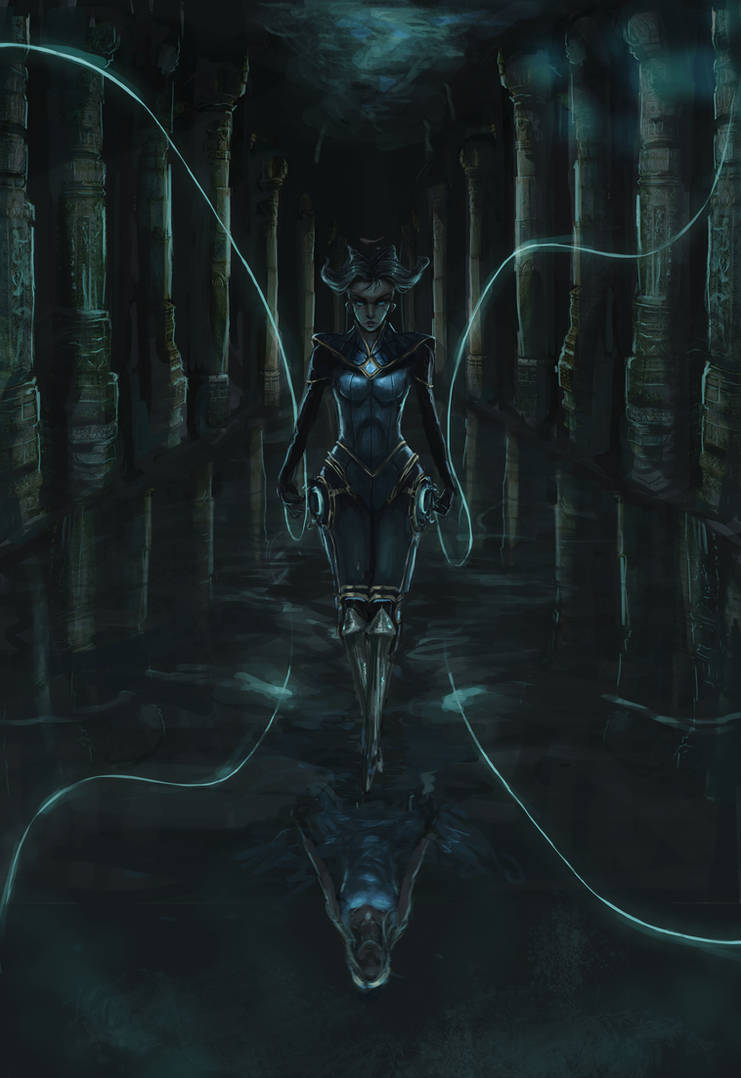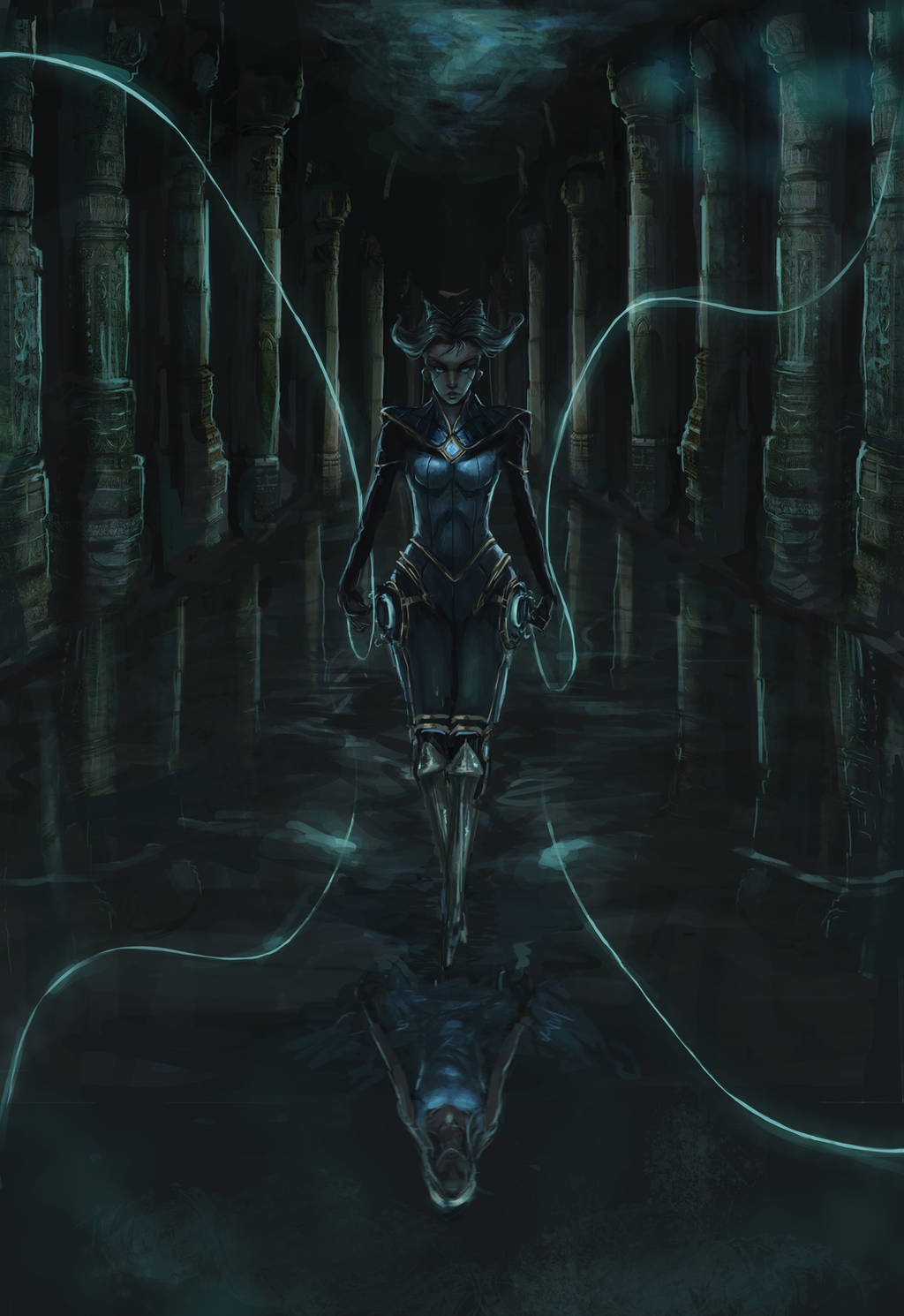 Watch
Camille, the new champ coming up! Her play style and character design is really good! Orianna x fiora right there! I did this piece listening to the Camille and Elemental Lux logins 1 hour loops

Anyways, the amount of changes I made through this piece is torturous. At first, I stationed her inside Piltover city ruins, a church, a grand hall, a ballot room, then a settled on a Greek-like temple that has nothing to do with her lore -____-. Idk why I put that in....
And Photoshop messed up my colours AGAIN. Everytime I upload into jpeg, the final products changed from what I seen on the screen. It has a more bluish tint than usual....
It ahs to do something with the RGB Channels. If someone do know whats up, PLEASE message me or comment below. I need to know desperately, or the time I take to choose my colour palette will be a waste of time if stupid Photoshop messes me up again x-x
About the painting itself, those threads are supposingly her E, her hookshots, and which are way too bendy, but I like the way it weaves, so wutever
The floor is very reflective and it's actually symbolic to Camille's past (READ HER LORE here:
universe.leagueoflegends.com/e…
) as a rich member of the Ferros family, but when her father died, she broke. It's like a reminder of the past she lost, up into to the person she is now.
Love this champ already <3

This is the best Camille fan art I've seen. At least someone bothered to read the lore and make some greta art out of it.
Reply

What a mess you ask? It's simple. JPEG (known as jpg too) is a compress file format, and have only some of colors in palet. If you have big compresion, more collors are cut down and you have result like blur. Otherwise, if you want to show what you make, don't write in JPEG/JPG format. Or any compress file format (you can find more info on wiki/google/whole internet). I recomend you to write your works in PNG or other uncompress format. I know it will take more space, but... Believe me, the outcome is worth it.
But if it will not help, check what color format you use. You can use CMYK that is for printers. Files saved in that style is... Just terrible in outcome. Change it for RGB if problem is there (probably by using crtl+y if I good remember).
Reply

Ah, thank you so much for the help, you`re a life saver! I wil try this out

Reply

Love the mood and the atmosphere. Also it tells such a haunting story. Great work.
Reply

And the awesome camille art just keeps coming!
Reply

Thank you! Lots of good art of her just a few days after her announce o_o. Idk how people are so fast xD
Reply

Reply

Reply