1. How long have you been on DeviantArt?
About 5 years, I used to be on here under a different username but decided to use a more 'professional' one when I was out of highschool.
2. What does your username mean?
I just use my name, nothing fancy.
3. Describe yourself in three words.
Sincere, Dour, Tumblr
4. Are you left or right handed?


Right
5.
What was your first deviation?


On my first account something I created in graphic design class. Mostly likely a '
かわいい' vector as I made waaaay to many of those. On this account I think it was a re-upload of the same nature.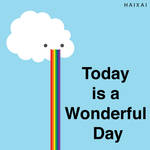 6.
What is your favourite type of art to create?

Traditional, specifically oil paintings. I was never very good and with it being such a messy medium I don't spend do it very often.
7. If you could instantly master a different art style, what would it be?
Being able to draw anatomy.
8. What was your first favourite?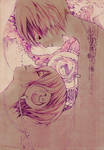 9.
What type of art do you tend to favourite the most?

Anything with skulls.
10. Who is your all-time favourite deviant artist?
Hellobaby; I've always liked the style and the fact they're very community oriented.
11.
If you could meet anyone on DeviantArt in person, who would it be?


There are so many amazing people, I couldn't choose just one. I have known a few people who are active on this site however.
12.
How has a fellow deviant impacted your life?


I think the community as a whole has. DeviantArt has allowed me to share some creations that I wouldn't have the opportunity to show my works in person. I think people on DeivantArt have been friendlier then can be expected from similar platforms.
13. What are your preferred tools to create art?
Heavy drawing paper and fine point pens.
14. What is the most inspirational place for you to create art?
If I'm taking photos I like this nature trail that goes by where I live, anything else I don't have anywhere special.
15.
What is your favourite DeviantArt memory?

I think when I got my DD, it was a very validating moment for me. I never really 'won' anything previous to that.