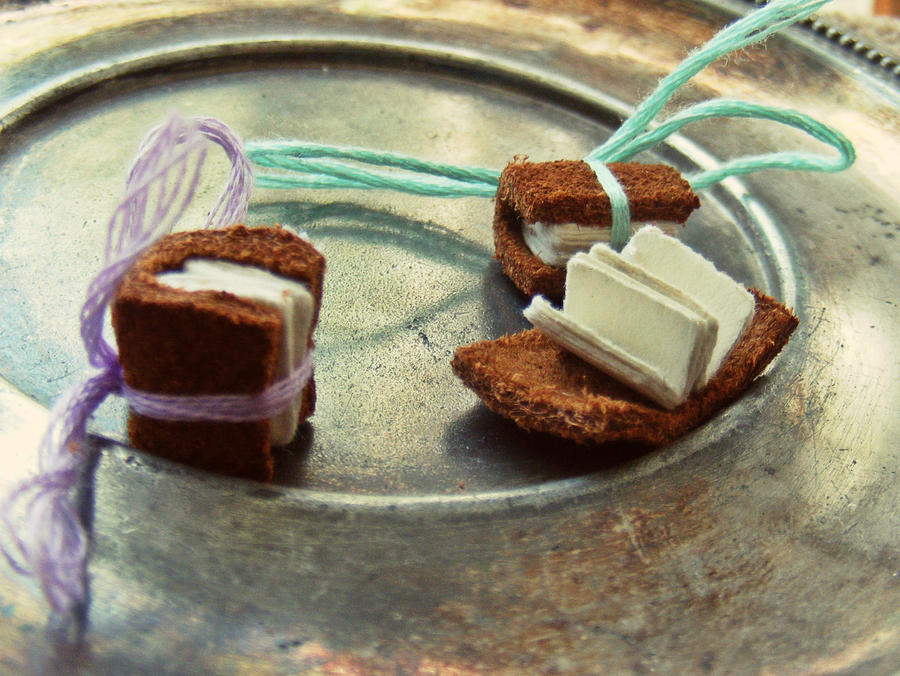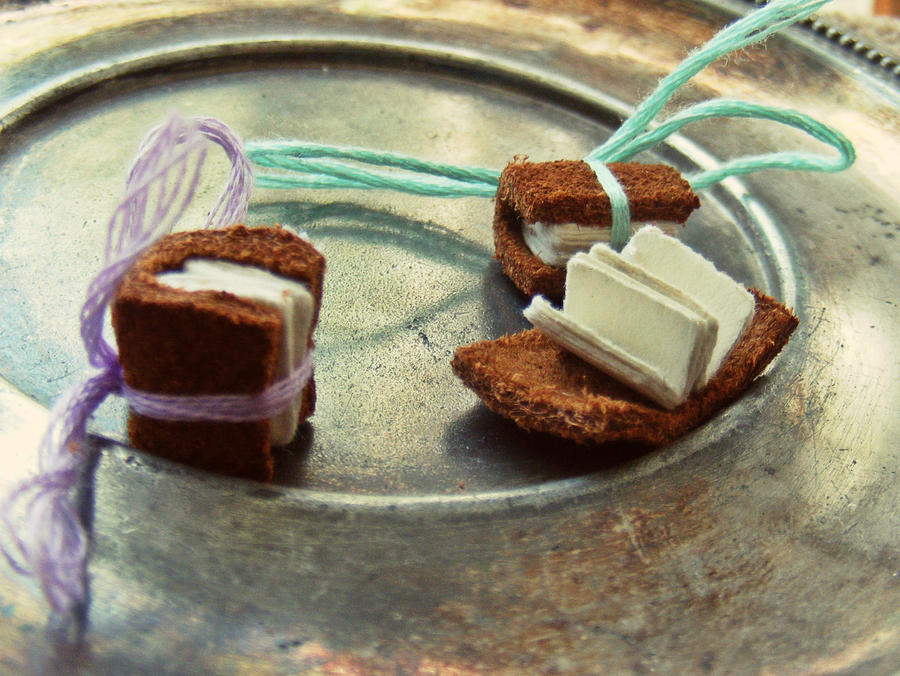 Watch
omg these books remind me of food.

Made of leather and sold to a person in Canada, so quite soon (like an hour from now) I'll be sending them on their merry way. How fun, I've never shipped to Canada before.

ahhh!! I've been so busy so these weren't really something I was looking forward to make but I'm happy with how they turned out.

Don't they look edible? Maybe I need to start sleeping again or something...

So cute! They remind me of food too! <3
Reply

I thought they're cookies then ice cream sandwiches xD
but they look so cute *w*
Reply

I'm very happy with how they turn out.
Thank you!

Reply

Absolutely, they so look edible... My first thought on seeing the thumbnail was 'cookie books!'
Reply

Reply

They DO look like gingerbread sandwiches. YUM!
Reply

UGH. THIS.
IS
TOO CUTE.
OMG
Reply