Hey guys, guess what!? It's time to go to the Land of the Scots! It's BronyScot time again! Which means
I will be away from my computer and not working on artwork from the 23rd to the 30th of November,
a week during which I will have time to relax, enjoy myself, have fun at the convention and just take a breather in general. After a year of nothing but busts I'm here hoping BronyScot is the shinning diamond that brings me some joy.
You will be able to follow my exploits through Twitter and Instagram,
so make sure to give me a follow over there to stay up to date!
HERE'S ALL THE PONY SWAG I'LL HAVE FOR SALE!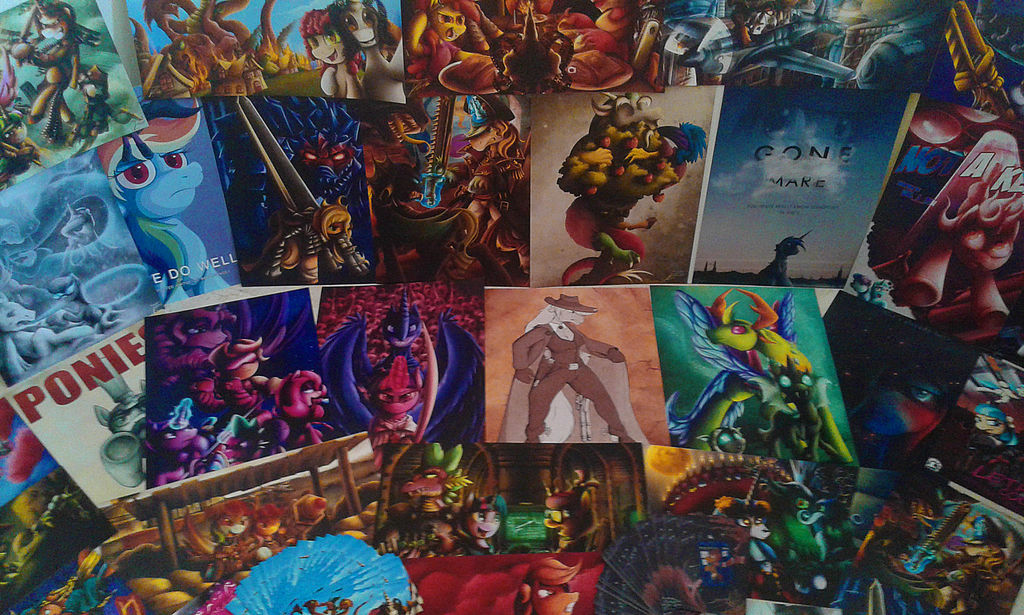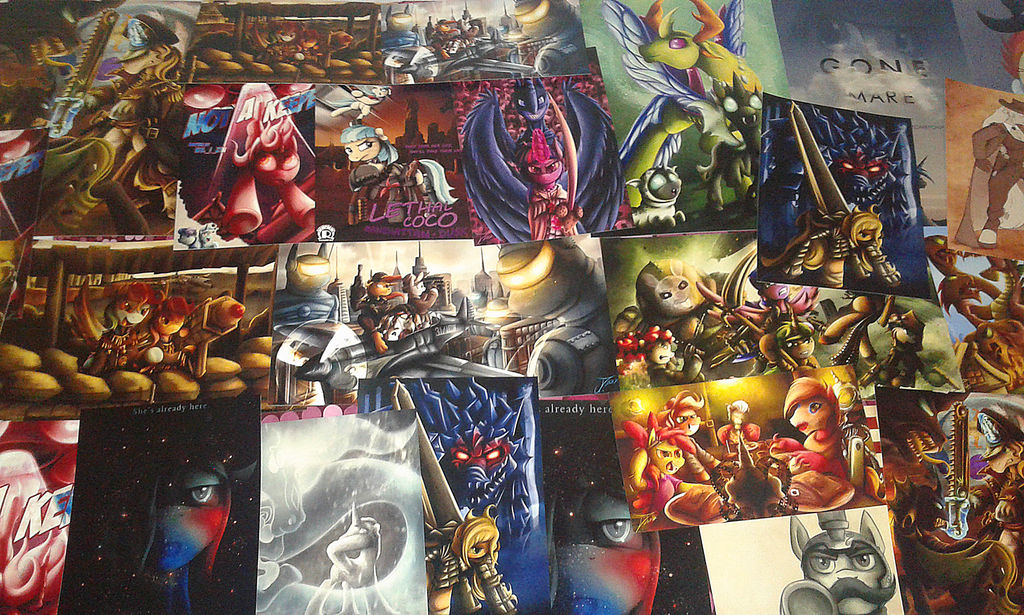 I will have the classic prints I bring to every convention, plus a handful of new designs I've made during 2017. I will have A3 and A4 sizes of all the designs you see here as well as some others that I couldn't fit in the pictures. I've also kept all the ones that I couldn't sell at GalaCon since my luggage got lost, so I have plenty of stock for you guys!
I'm also bringing a "one of a kind" painting that will only be available at this convention!
This has become a tradition for all BronyScot cons I've been to, and this time I'm taking things with a pinch of Discord, and a scoop of Q!
This one is still a work in progress
, but but you can expect it to be fully done by the time BronyScot rolls in.
I will also have these stickers for sale at my table. These are brand new and have never been featured in any convention or website, so I hope you guys like them when you see them!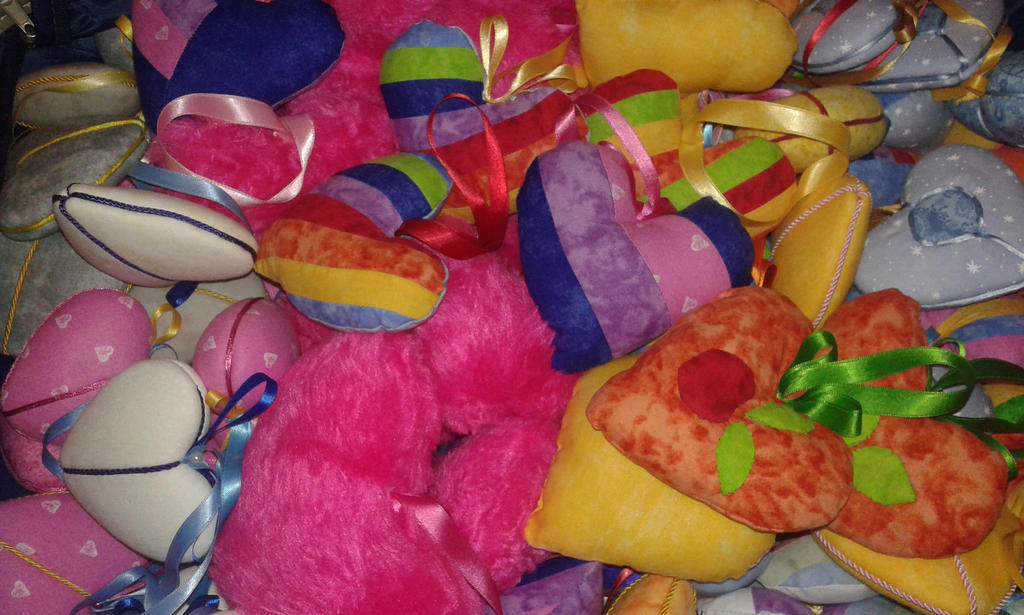 The patchwork hearts themed with My Little Pony colors are back!
This time there will be plushy ones, both big and small, as well as several variations and new ones you will only be able to see at this convention! This time there will be keychains and crowns, which I hope you guys like when you see them.

I will be making commissions on the spot as well. This has become a tradition of every convention I go to, and I intend to keep upholding it.
Thank you guys for all the support you've given me throughout these past few months. It has been a difficult year full of adversities and problems, but it looks like we're coming through the other end seemingly better than we were last year. You guys are awesome, loyal friends and wonderful fans, and without you I wouldn't be able to do what I do for a living. Here's hoping BronyScot 2017 is the best one yet. Oh, and I know I say this all the time, but as soon as I come back I will be doing art streams once again. I just had to chew through my workload some more. Have a good one everybody!