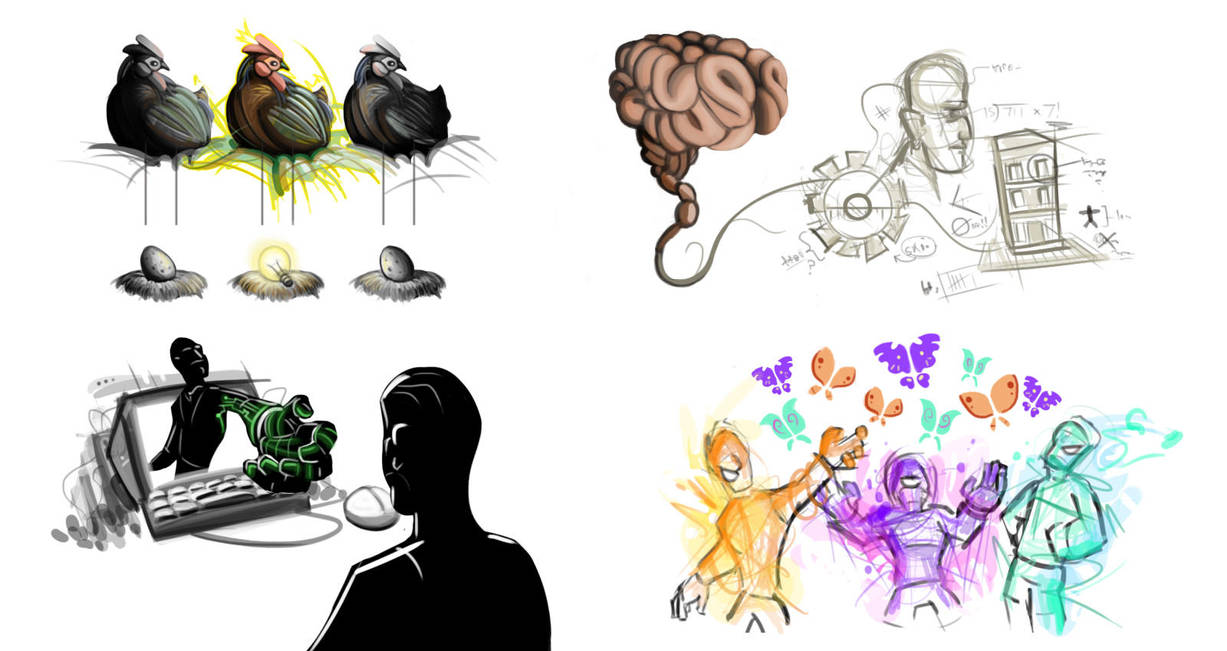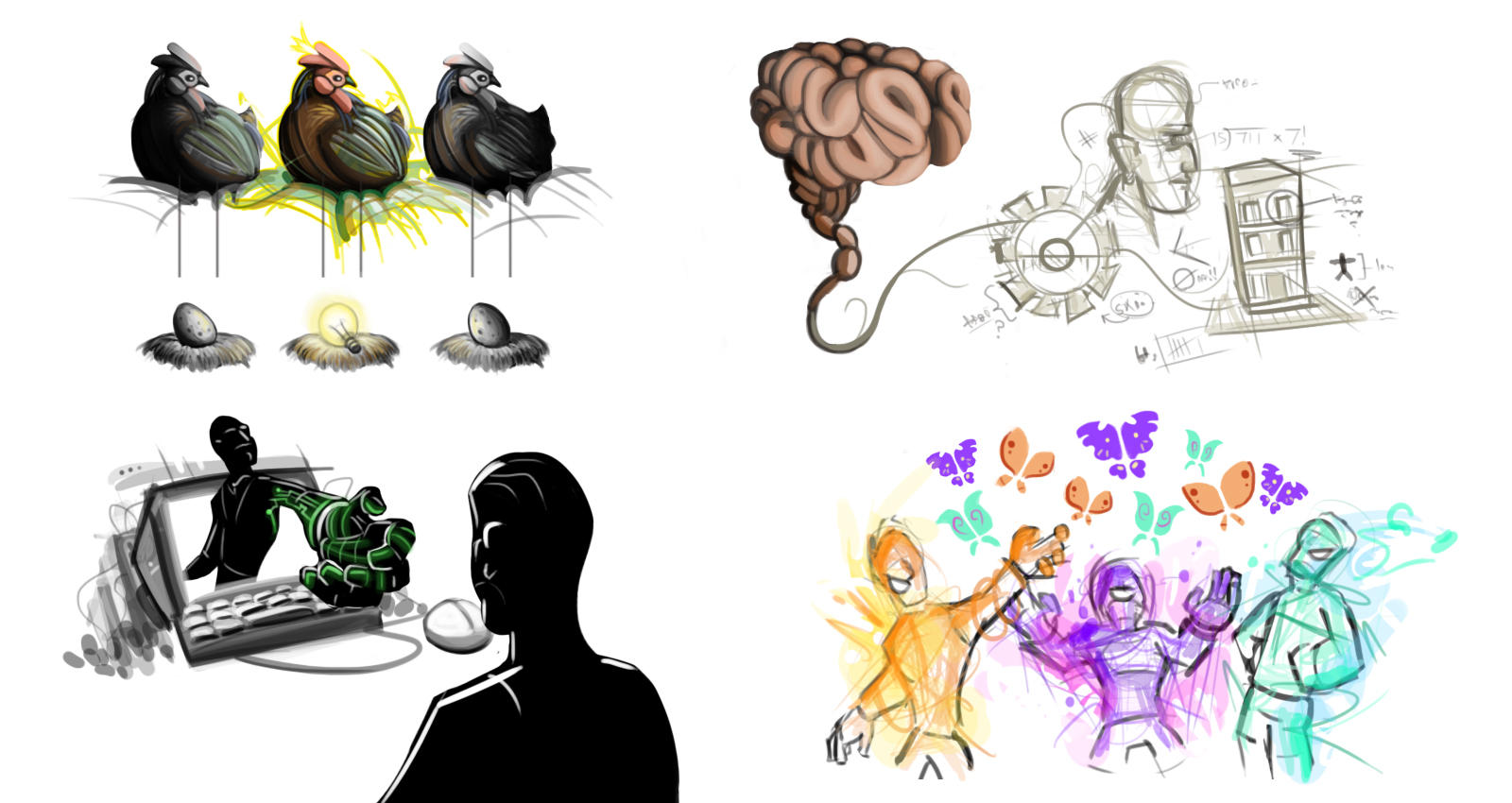 Watch
Helping someone on my course out with a little animation project they're doing. She needed some graphic assets to appear throughout the video, so I supplied a few.
No idea if they'll even get used. But whatevs, was quite fun.
The pictures kind of outline the story behind a festival being thought up (ideas), people joining together and looking for help, and the festival itself taking place.
I realise that at first glance, this deviation appears to be the most random thing I've ever done