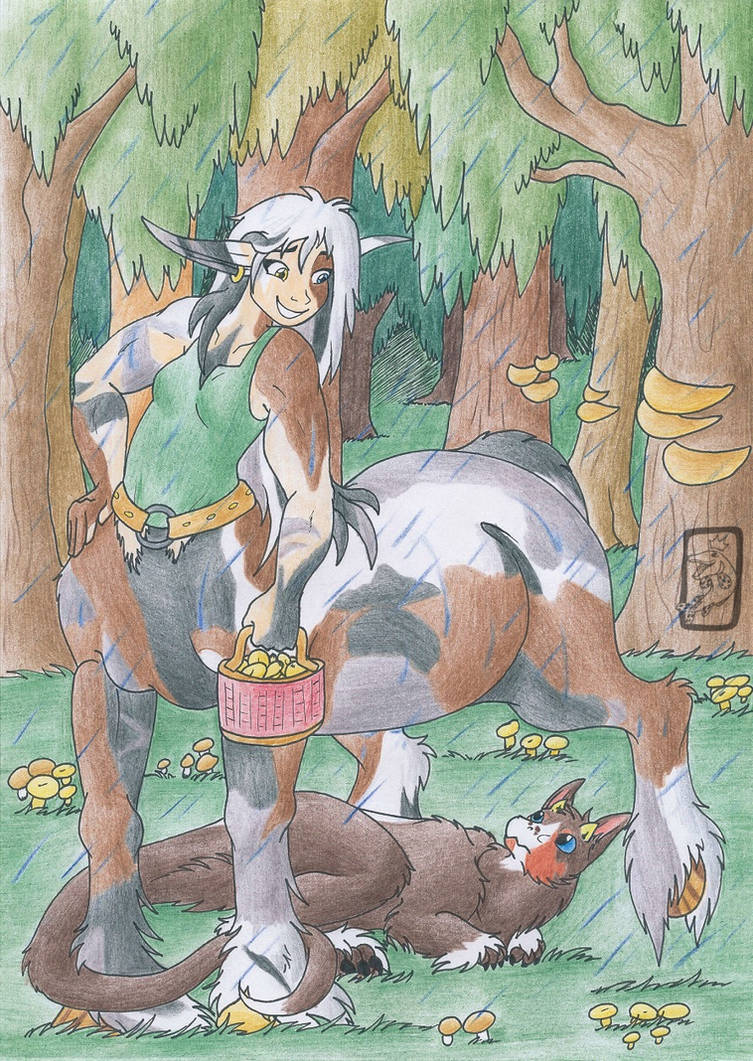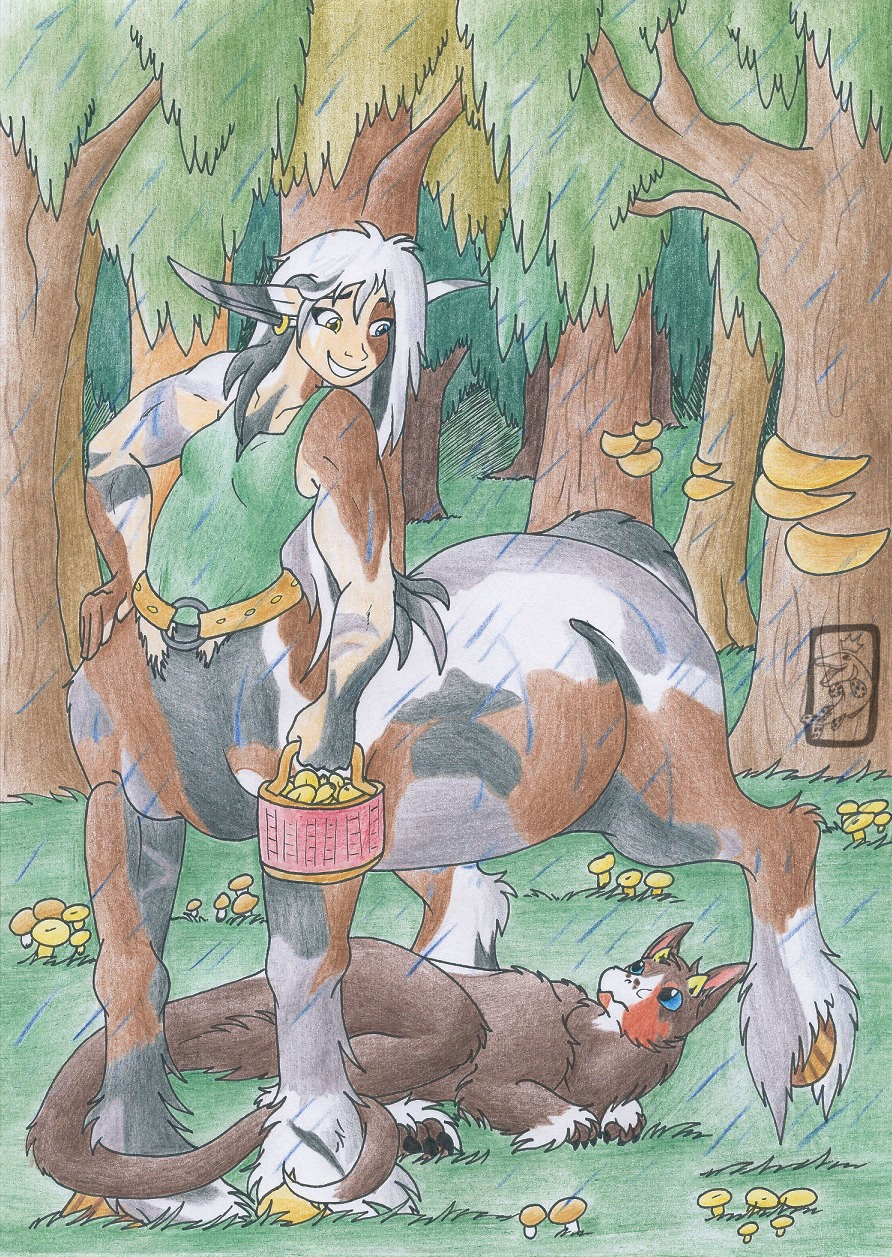 Watch

I enjoy drawing rain traditionally. It's so soothing... What is not soothing, is coloring for the first time a character that doesn't have a proper reference sheet and you have to think up all details while coloring. But atleast now this chimera is half designed, I hope.
Aurinkokajo (
Sunfall
) isn't really a handler. She thinks that her Kukuri is some sort of pet, not an actual working animal that could be used in her advantage. She has a dog, which helps her to herd beef cows, but Kastanja is simply too skinny for that too. Besides, this Kukuri happens to be herbivore, so she isn't even intimitating for the big cows. But Aurinkokajo still enjoys her presence and in forest Kastanja finds mushrooms faster than anyone else. But of course she for some reason dislikes rain and water in general. It's good to have a handler big enough that she can used as an umbrella though.
Fate points:
Base:
2
Colored:
+3
Shaded:
+2
Background:
+2
Monthly Quest:
+3
Handler:
+2
Personal:
+2
= 16 FP
Aurinkokajo and Kastanja belong to
Jalohauki
Kukuris belong to
Unikeko
Artwork © Jalohauki

Certainly made of sugar XD
Reply

As you watched the raindrops hit the ground, you noticed a small creature nearby - but as soon as your eyes locked, the creature got scared and ran away.
"Oh gosh I hope they didn't see me!"
Reply

The handler being bigger and stronger than the kuku is quite the most adorable thing x'D
Reply

I know! X'D I already wanna draw so many pictures of these two ;v; Aurinkokajo is big enough to carry her Kuku on her back~
Reply

Aww this is a cute pic

I find the rain soothing and beautiful too! It really made your pic where Karhunkarva first meets Riekko even nicer

Also I bet you had a lot of fun with Kastanja's tail in here xD
Reply

Thank you ^^~ The real life rain is also very soothing, no wonder it is fun to color~
I live for drawing Kukus tails XD
Reply