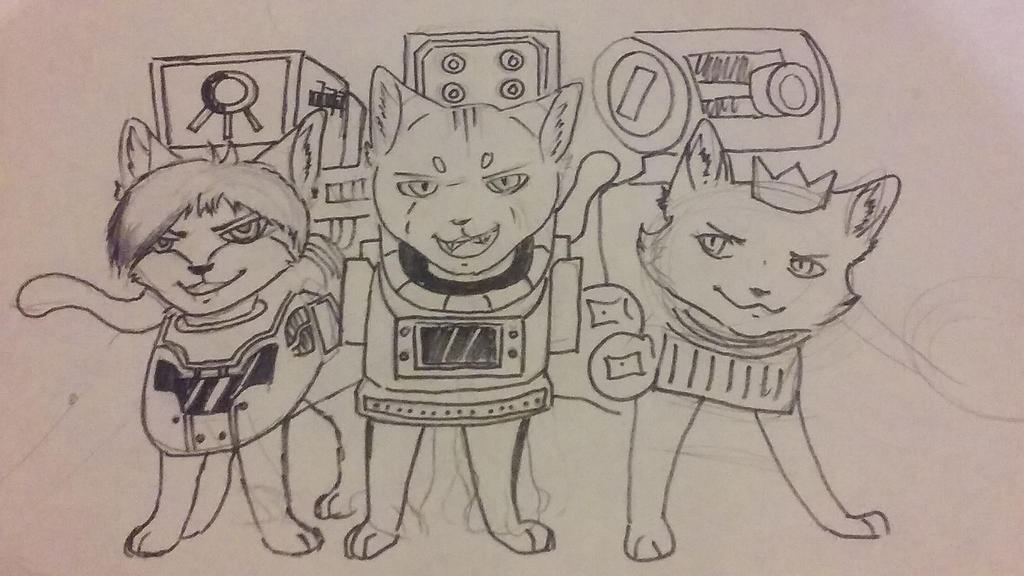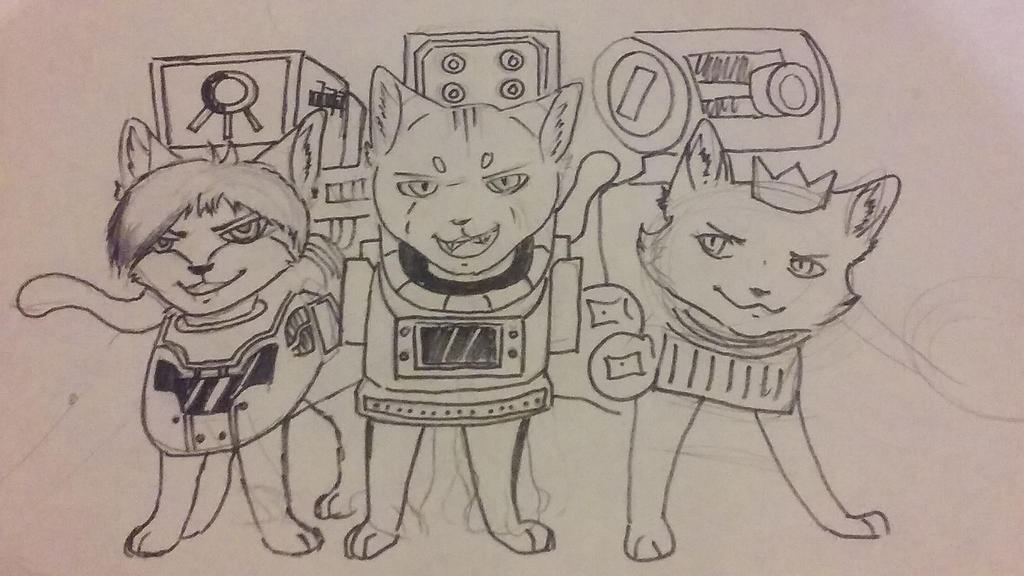 hello! i'm from
ProjectComment
and i'm here to give you some hopefully good feedback.
the word given to me was 'team' and i think that it fits this piece of art a lot because, well, these characters you've drawn seem very much to be a team.
firstly, i adore the details in the artwork, including their facial expressions and the machines/gadgets on them. i think they add a lot of life into the artwork and make it much more pleasing to the eye of the viewers, as well as making it a lot easier to understand.
you also seem to have a very good understanding and execution of proportions! it's a very good and important skill to have, and i think you did it perfectly! it makes your artwork very real and nice to look at, and provides a 'flow' to the artwork. it also draws the viewers' eyes to a certain point in the artwork, namely the cat in the center. i'm not sure if this was done on purpose but it provides a very smooth flow to the artwork!
something that i think could help you out is to work on is not having all the characters stand at the same place/aka line. have some more forward, some towards the back- that way, the artwork will look more full of life and not so stiff, as well help to highlight/draw attention to one of the characters! especially because this piece gives off a very action-packed vibe, varying the location of the characters would help to add more depth to the artwork in general.
lastly, i think you could gain much more viewership if you took the photos with better lighting- it would help to make the lines and art clearer, as well as create contrast between the paper and the lines. i don't know how to explain it, but good lighting (and the presence of white paper) always makes the work stand out much more and become a lot more aesthetic!
overall though, this work is a very nice piece and it shows that you do possess an amazing amount of potential! keep on improving and i'm sure you'll get better eventually :@) i really do like this piece of art though!
your next code word is 'lost' , please go to
frankly-art
's gallery and find a piece that you can comment on! all the best !
Reply

Thank you so much for you feedback! It was very helpful, I'll be sure to look out for these things on my next drawings!

Reply

Reply