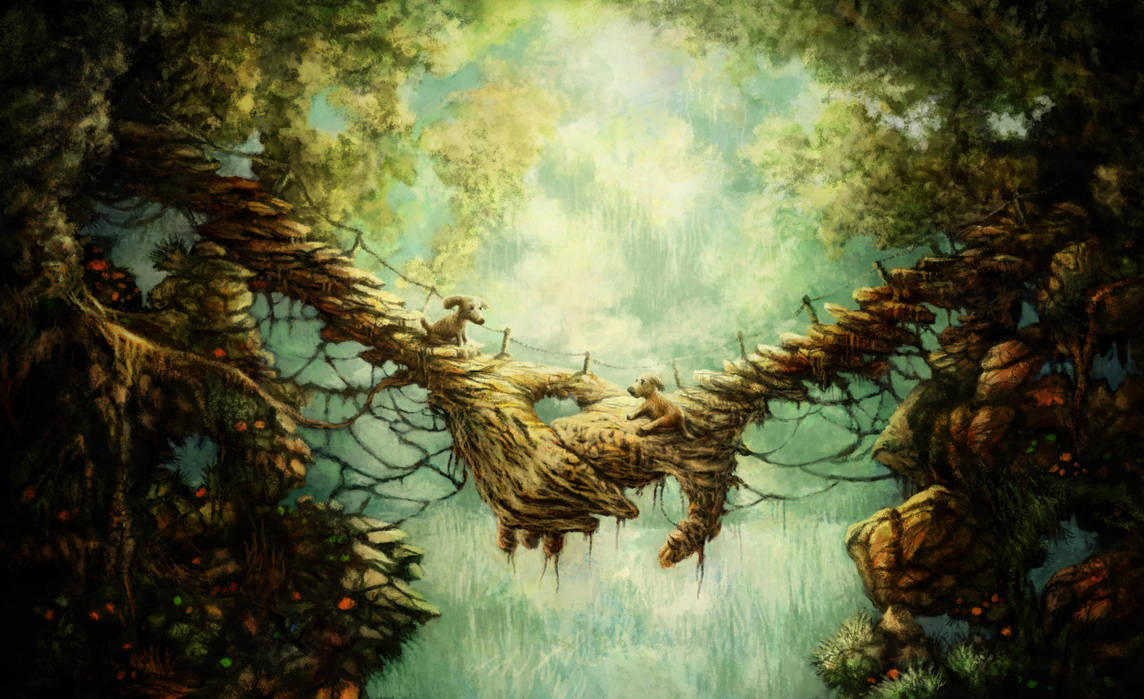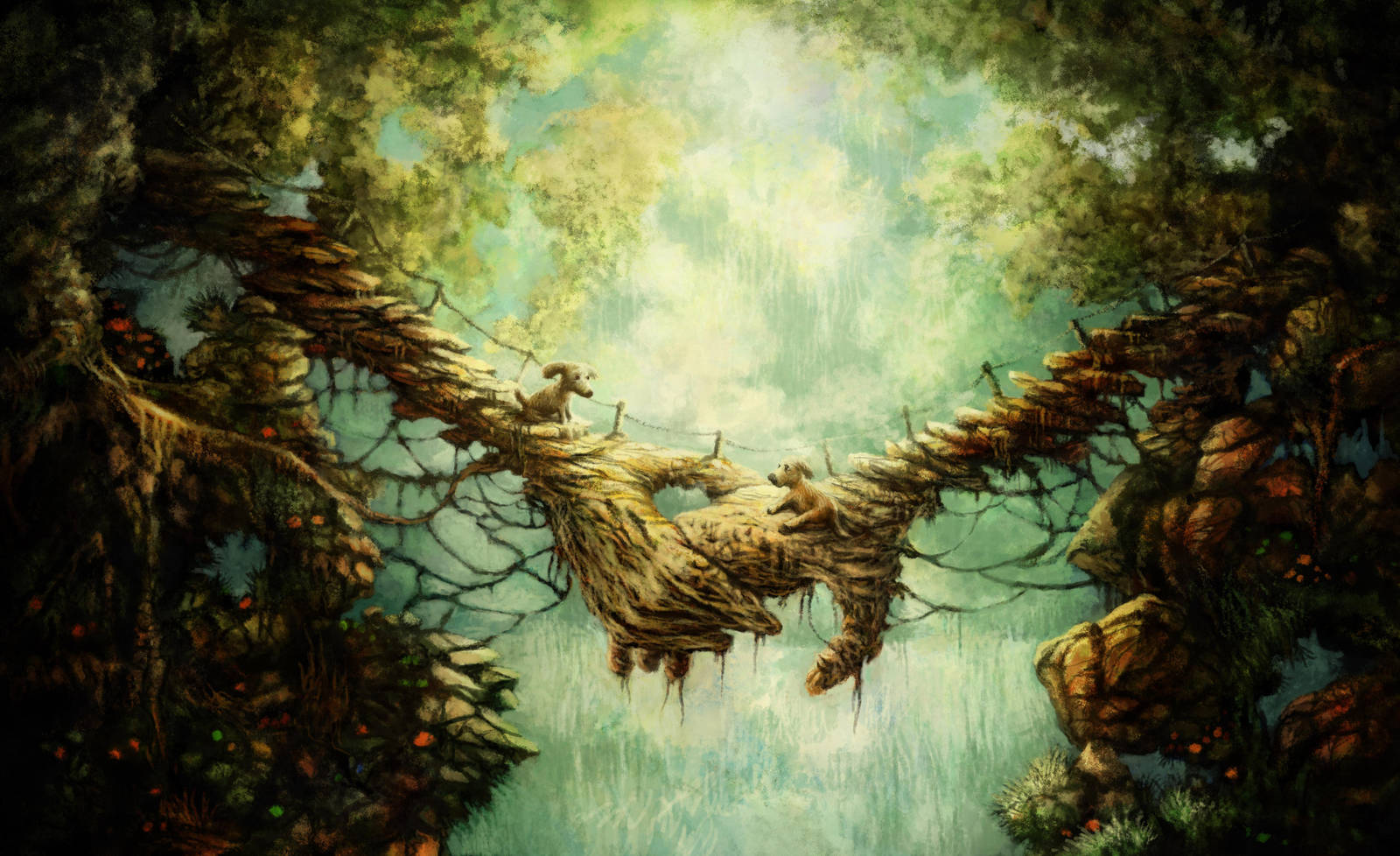 This painting is my contribution for the art group The Luminarium's 20th exhibition "Adventure", which can be seen here:
[link]
.
The exhibition has the theme of "Adventure", so I decided to make a painting that has a classic adventurous and exotic environment, with a twist. The bridge supporting the two dogs in the middle of the painting is actually two hands holding each other, each side giving strength to the other side. So a meaning of the painting can be that meeting that special someone can be the greatest, daring adventure you can experience.
I spent around 10-15 hours on the image.
Thank you so much everyone for all the features, comments, reviews and my very first DD. It is all a bit overwhelming! :0)
Copyright 2013 Jakob Hansson
Daily Deviation
Given 2013-04-01
This is an awesome drawing.

The idea of the bridge being two hands, holding each other is really original.

The details and colours are amazing. I like the bright colours in the middle and the darker ones on the side which direct the attention automatically to the two dogs. This is strengthened by the not too detailed background in the middle. And when you look closer at the drawing you finally see the awesome details on the bridge, and on the trees on the side.

And I also like the expressions of the dogs, to me they seem a little bit unsure if they are ready for this adventure to get to know eacht other
The Artist thought this was FAIR
25 out of 25 deviants thought this was fair.
For me there is no criticism when a work comes from the heart, this work reflects an inspiration very strong, is a great concept, MADE excellent technique, keep working like this, and go far, the colors are very well made, these last words ONLY PUT IN ORDER TO SEND THE MESSAGE JAJAJAJA MINIMUM 100 WORDS ARE, THE TRUTH AND NOT SAID IT HAD TO SAY, ​​HIS WORK is not reviewed in my opinion, is very good, Well I say goodbye, congratulations I hope to see HIS WORKS. BYE BIEE, BIEE BIE BIE BIE BIE BIE BIE BIE BIE BIE.

The Artist thought this was FAIR
24 out of 27 deviants thought this was fair.