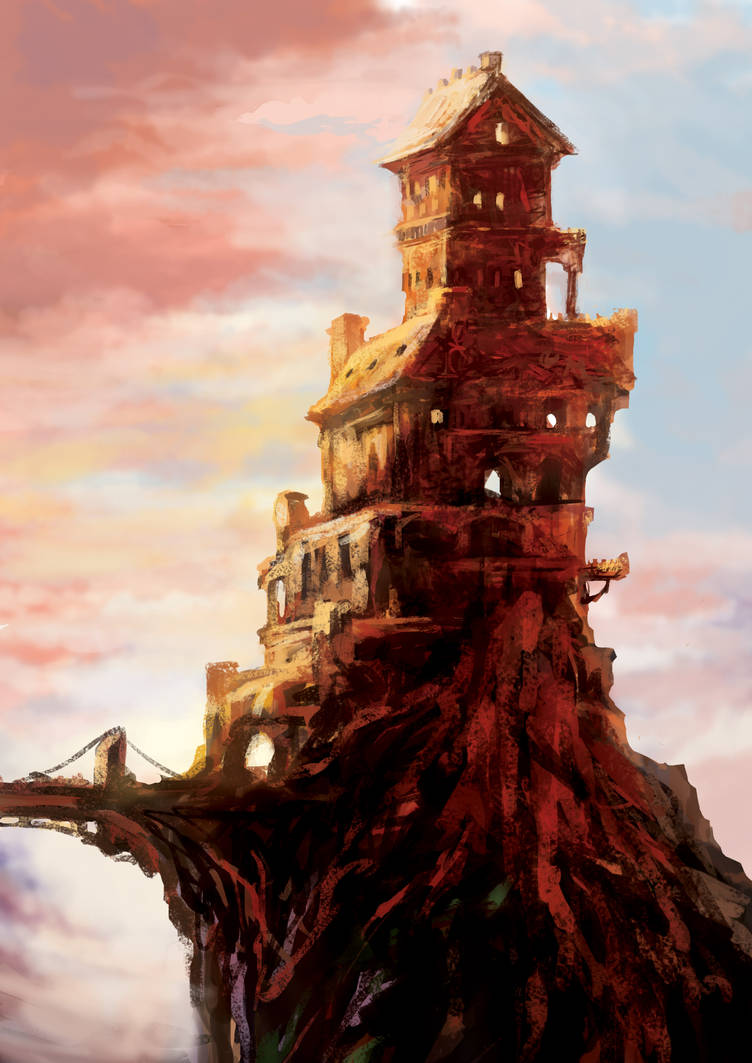 An overall pleasing composition and good contrast make a statement, even in thumbnail size. The palette is cohesive and harmonious, and there is a nice variety of textures. I love the layers of "dry brush" technique.
Loose perspective and "holes" in which the sky color peeks through lend an air of disuse and disrepair, as if the castle were in an inexorable slide off the cliff into oblivion.
While the contrast and composition are good, I believe they could be enhanced by bringing the top dark cloud behind the lighted side of the tower. As it is, the tower blends into the sky too much.
Obviously, 60 minutes is not enough time to deliver a polished work, but I think the idea itself and the groundwork you've already done is worth a finishing touch

The Artist thought this was FAIR
2 out of 2 deviants thought this was fair.