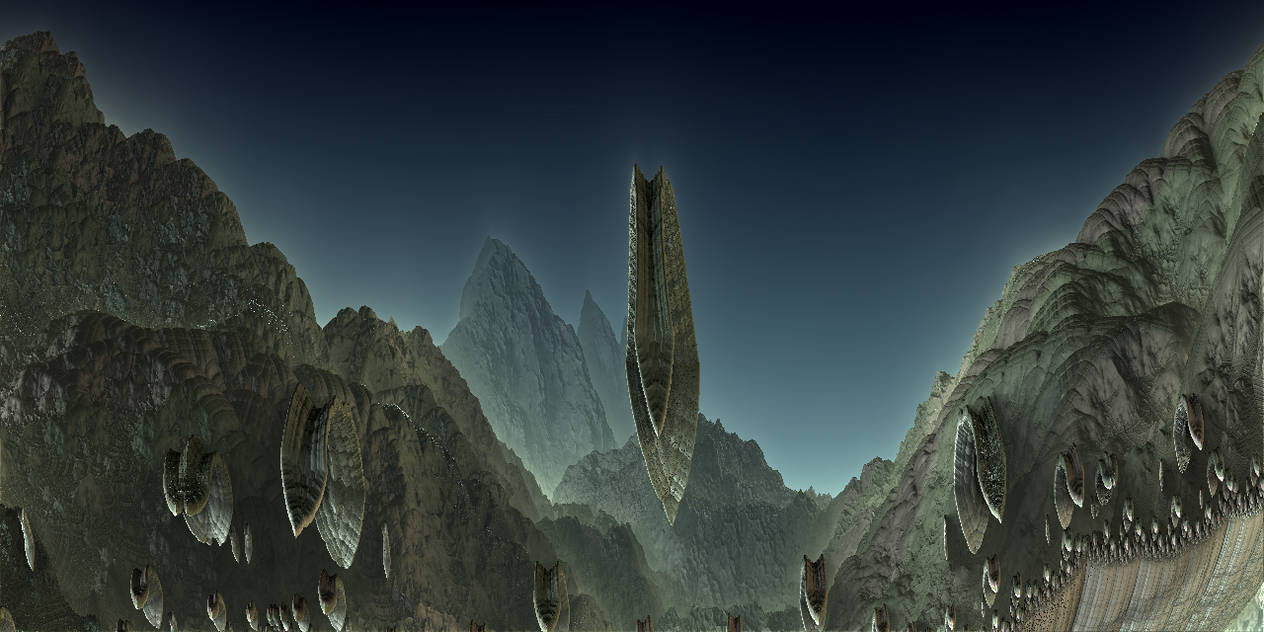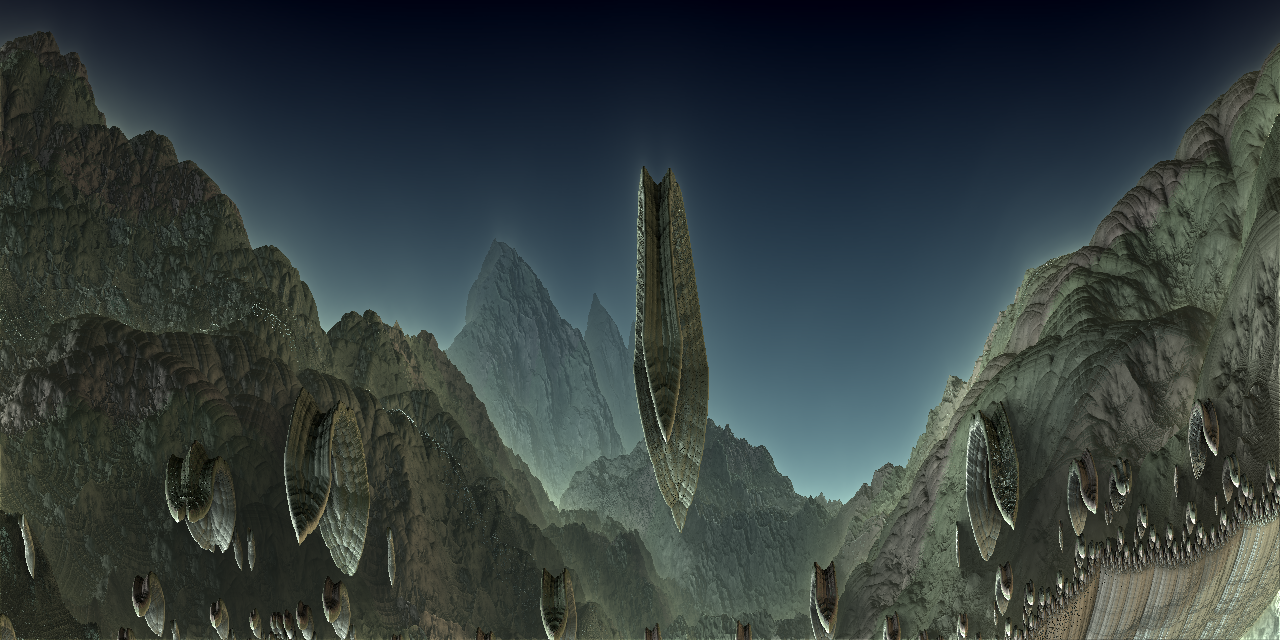 Deviation Nº920 << PREVIOUS || NEXT >>
---
Trabajos relacionados/related works
Galería de Mandelbulb3d
,
Las Colinas Fractales
,
Green Interplanar Mountain of Jade
,
Mountains of Unreality
,
Paisaje del Planeta Llih
,
The Mountain of Fear
,
The Dark Valley
.
---
Descripción/description
No yet.
---
Parámetros/parameters
Fractal Mountain parameters for Mandelbulb3d
---
Hecho con/done with
Mandelbulb3d 1.8.9 (bajo/under WINE) & GIMP bajo/under GNU/Linux Ubuntu 11.10
---






Podría ser una nave de exploración que va allá donde nadie de su especie ha llegado antes

.
Que gracioso el guiño a Star Trek.

Reply

¿cual es el guiño a star trek?
Reply

" Space: the final frontier. These are the voyages of the starship
Enterprise
. Its continuing mission: to explore strange new worlds, to seek out new life and new civilizations, [b]to boldly go where no one has gone before.[/b] "
Reply

No sé cuál es el guiño. Nunca he visto Star trek.

En teoría es una importante montaña dentro de un Plano Fractal.

Me alegro que te guste.
Reply

Very Nice Cinematic Fractal landscape mate // +100
Reply

Very interesting visual,i really like the angle and the centre object thats like a spaceship descending.
Reply