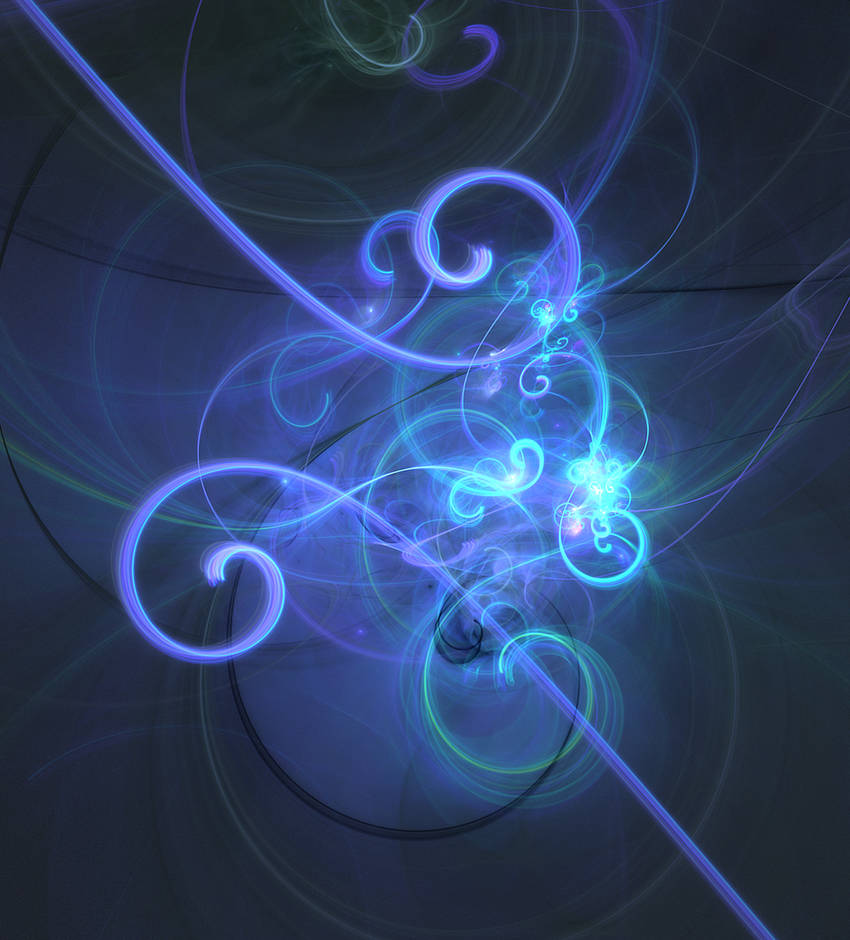 One of the key features of Milegu, apart from its continuous self-contradiction (is-doesn't-exist) and self-containment (Inside of One) —that is, the survival of completely contradictory realities in the same space and time, the ability for each object or set of objects is within himself ...— it is the concept of "there is always more" (Alpkatchen).

This concept is not a "fundamental" concept, because it can be easily deduced from other assumptions in Milegu, as is-doesn't-exist or the Inside of One or any other fundamental brick of Milegu (such as A-/E+=α paradoxes). However, is of great importance.

When a basic description of an object (whatever) is done, it can always be done more complex: it can describe more parts of the object or appreciate the smallest details. Decidedly, that description has to have an end, it can not reach levels of infinite complexity. This is in 0-Milegu. But not so in the ∞p-Milegu or many parts that have many paradoxes in the 0-Milegu itself.

In those places, an object can always be described more complex than a previous description.

An example: a place belonging to 0-Milegu (ie, that means that reality is not much altered by paradoxes). This place, however, is affected by the Alpkatchen ("there is always more"). In that place or world lives a specie limited by physical laws that are present there and can not describe everyday objects with infinite complexity, as is obvious, even with a high complexity, it is finite and quite simple, because it has to adapt the rudiments of the language to handle these things.

We travel in time 1,000 years. The species has suffered many setbacks, but has also made technical and technological progress. Now they can describe objects with great precision and complexity, however there comes a point where they can not keep watching and describing the world and its objects more accurately.

This researcher species could confuse the infinite complexity inherent in limiting reality and saying instead that it is impossible to know in detail (ie, a misrepresentation of the nature of things is infinitely complex). Although overcome this obstacle and knowledge and would follow progress descriptions come a time when its language their knowledge and observations reach the next level of complexity that has any object in the Milegu.

The Alpkatchen (applied to the levels of complexity) is the summary of this concept: any object, being, thing of Milegu has infinite levels of complexity (affected by the paradoxes, obviously).
Understanding the Alpkatchen of complexity, it can be understanded how the 0-Milegu may appear to be a peaceful place and (almost) free of extreme paradoxes. It is through Alpkatchen where 0-Milegu and ∞p-Milegu contact.
According to the definition of a Duusilt Dussian expert in Alpkatchen said 1:


"iç êlju-Wökäxi il iç xiriç lihum yewnniçu uee 'ygycela-ñewuie'er-Wökäxi".
"The 0-Milegu is the least complex level of ∞p-Milegu".
Or, expressing it in reverse:
"iç 'ygycela-ñewuie'er-Wökäxi il iç xiriç lok yewnniçu ñumÂskä"


"The ∞p-Milegu is the most complex possible level."
The limit of complexity describable by a sentient being is reached at some point (always in the 0-Milegu since the ∞p-Milegu there are species "infinitely complex" in his perception of the world).
Beyond that point, the extreme complexity of reality makes it not perceivable by any being, even if its technology is incredible
2
. Therefore remain incredible amounts of data and complexity hidden in non-consciousness (behind the
Façade of Reality
).
The complexity of any point of 0-Milegu on very large scales (that is, far on the scale of complexity) is such that all Milegu can be found at a single point.
Again we find the Inside of One and also
Windows of Content
, linking the 0-Milegu with ∞p-Milegu.
This "unobservable" complexity can take forms and evolve. It is the very fabric of reality and unreality and concepts that are Alpkatchen in particular, that is, "beyond" any understanding.
This means that new types of parallel "reality", "space" or "time", which need not be a combination of the above definition appear.
Therefore describing Alpkatchen of very high complex levelvs of 0-Milegu is impossible in a linear language constrained by limited realities that do not take parallel concepts of reality, space or time.
It almost could be said that the complexity of Alpkatchen is a inversed Ꭶingularity. That is —if in the Ꭶingularities there are no paradoxes— the inverse Ꭶingularities are those places where can be infinite ∞-paradoxes.
The Alpkatchen is not, therefore, a "place" itself, so isn't in the microscopic.
Nor is it a concept associated exclusively with the complexity, it encompasses many other topic. For example, in the Milegu there are fundamental "values ​​of existence" that enable the is-doesn't-exist: a thing that exists and does not exist simultaneously. Then it is said to have several simultaneous existence values. Following the concept of Alpkatchen, that object has not only two values ​​of existence but infinite more and (following a paradox A-/E+=α) have the value one, the value two, the two at a time, none of the above, a mixed state of all previous etc. etc. Not only that, since it would "existence values" of different types.
So, Alpkatchen can be applied basically to the complex levels of a particular point of the space or to an object, but actually it covers many more things (the kinds of Planar Spaces also follow the Alpkatchen concept, the number of Chaos Gods or First Ones, the visible colours, the philosophies achievables in Milegu, the kind of worlds, the kind of the realities, the physical laws, the geometry laws: all in the Milegu follow the concept of the Alpkatchen).
In Alpkatchen of complexity , that is, in the most complex of the complex, may emerge, Planar Spaces, time types, types new and strange realities.
Along with the Alpkatchen of complexity would be such exotic places as the Abstract Plane, the Metaphysical Universe, Absurd Worlds,
spatial abstractions
, Exotic interplanar spaces ... etc
This world beyond perceptions of species from 0-Milegu is extremely complex and as such can not and shouldn't receive a specific name, due to the presence of many entities (different types of existence, reality, time, space, as we have said before). Group all under a new common name that would describe them all (eg. Complex Planar Spaces) would be absurd. It is for this reason that it is called to this very heterogeneous exotic realities as "Deep Alpkatchen", that is, in his own name it shows that it is not a closed categorization or label it as a special type of Planar Space or Interplanar Space
3
.
*
1
: Curiously, the dialect used by him is the common dussi or classic dussi used very rarely by Duusilt Dussians. To understand the strangeness of the fact it is as if a citizen of New York spoke
protosumerian
.
*
2
: A description of Alpkatchen this is the opposite of the
Heisenberg Uncertainty Principle
. In the Heisenberg Uncertainty Principle has not been the problem in the instruments. In our reality, outside Milegu fiction, it would not necessarily be twisted nature of things, since they are not infinitely complex.
*
3
: The whole paragraph might seem contradictory. But it is not if, instead of thinking about the "Deep Alpkatchen" as a concept, we may think what it really means "there is always more deep" or "there is always something deeper".