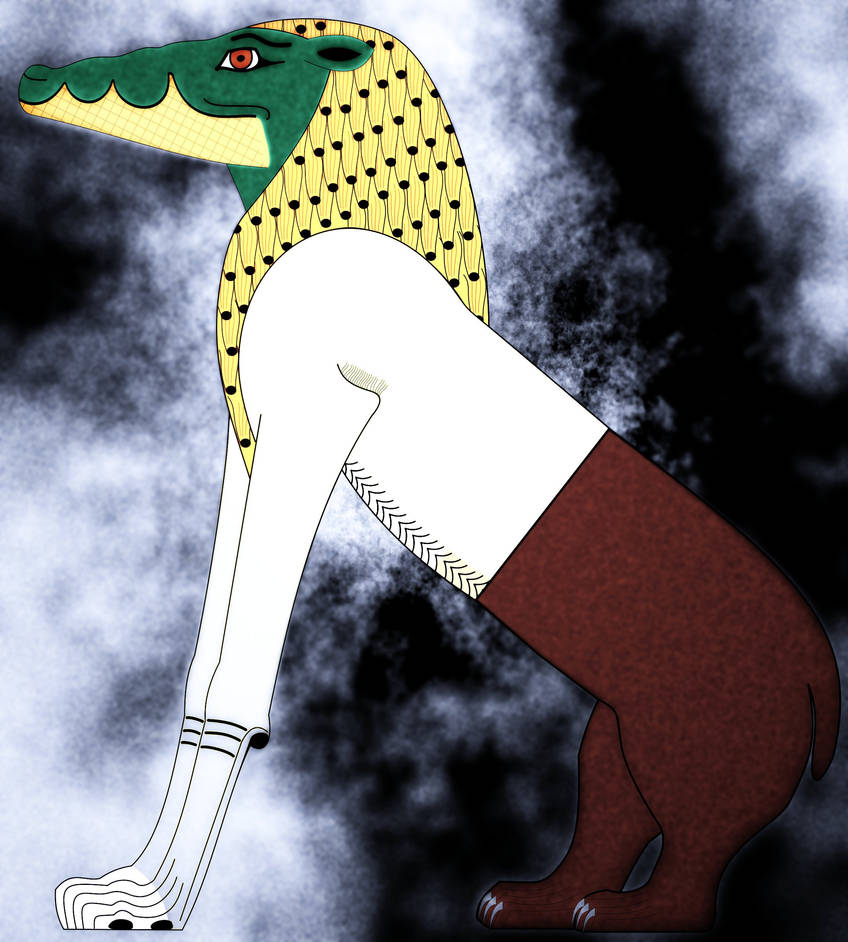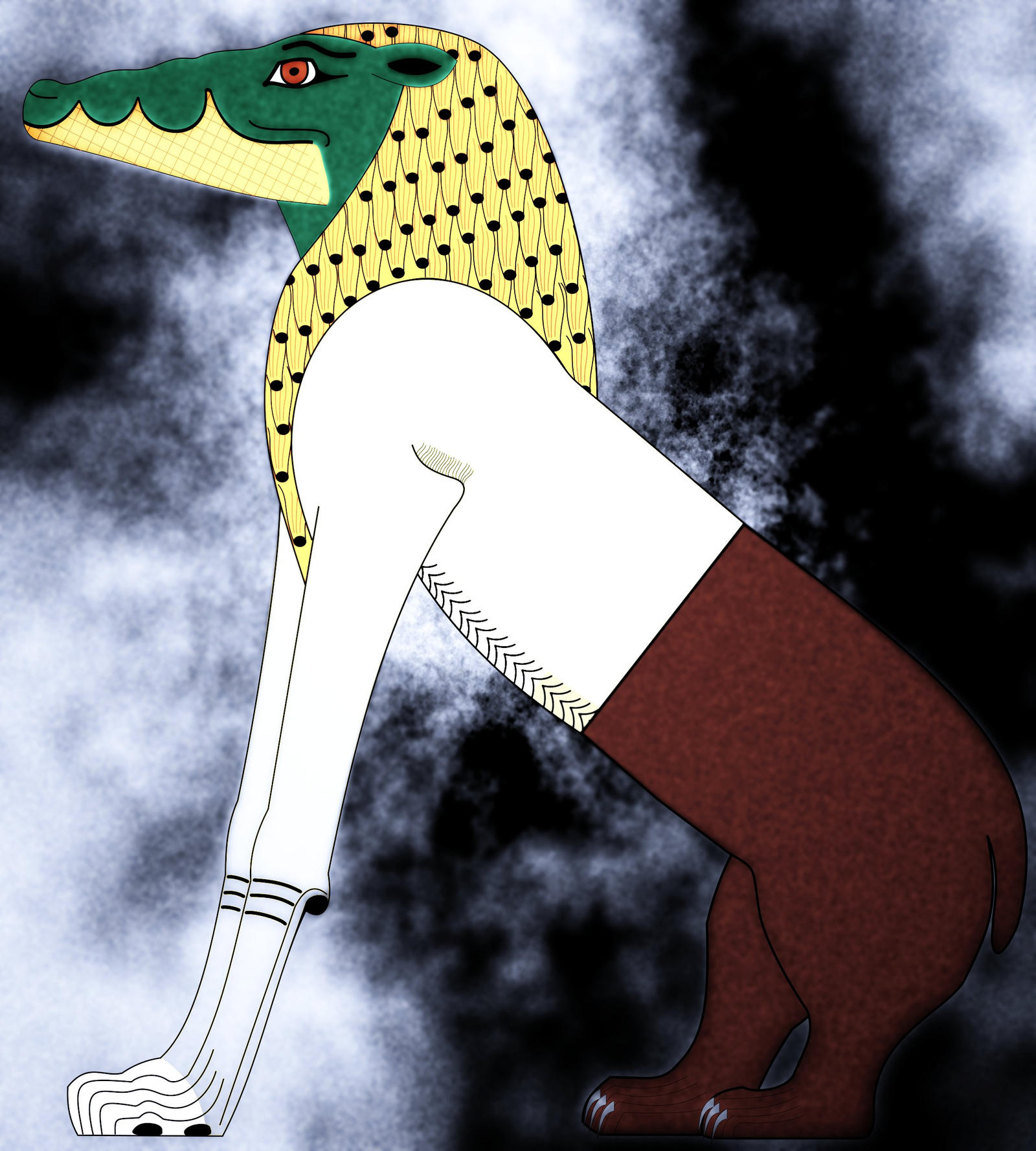 Deviation Nº1021 << PREVIOUS || NEXT >>
---
Trabajos relacionados/related works
Nusullu demon
,
The Golden Mushussu
,
Mušḫuššu symbols
,
Serpopardos de Xannun'lule
,
La Paleta de Narmer
,
Letra Lineart U+F8FC (unofficial unicode) [mayan]
---
Descripción/description
El espíritu travieso
Madrullu
es un espíritu del viento. Su forma material recuerda a la del
Ammit
, pero no pasa mucho tiempo bajo dicha forma. Prefiere pasar su tiempo en forma de viento racheado recorriendo los parques de Madrid en busca de seres humanos poco precavidos que hagan equilibrios encima de vallas, cornisas o terraplenes altos, para, con un brusco golpe, lanzarlos al vacío. A pesar de su travieso proceder y de los percances que causa, no es consciente de estar provocando dolor ni ninguna desgracia. Su cristalina risa, después de haber cometido fechorías suele provocar desmayos a quien la oiga.
---
The mischievous spirit
Madrullu
is a wind spirit. His material form reminiscent of the
Ammit
, but is not long under such form. Rather spend his time in the form of gusty wind travelling through parks of Madrid in search of unwary humans that balanced above fences, cornices or high embankments, for, with a sharp blow, throw them to void. Despite his mischievous behavior and mishaps that cause, is not conscious of causing any pain or misfortune. His silvery laugh, after having committed crimes usually cause fainting who hears it.
---
Comentario/comment
Esta imagen está dedicada a/this image is dedicated to

Nefertaery2007

---
Imagen original/original image
Ammit
por/by
Jeff Dahl
.
---
Hecho con/done with
GIMP & Flaming pear plugins (zombie) bajo/under GNU/Linux Ubuntu 11.10
---






It seems to me a some sort of a guardian!!
Reply

Reply

good job!

Reply

Actualización: arreglada la licencia, ahora es CC-BY-SA, antes era (incorrectamente) CC-BY-SA-NC.
Update: fixed the license, now is CC-BY-SA, before was (incorrectly) CC-BY-SA-NC.
Reply

Reply

Oh wow i totally love this.
Reply