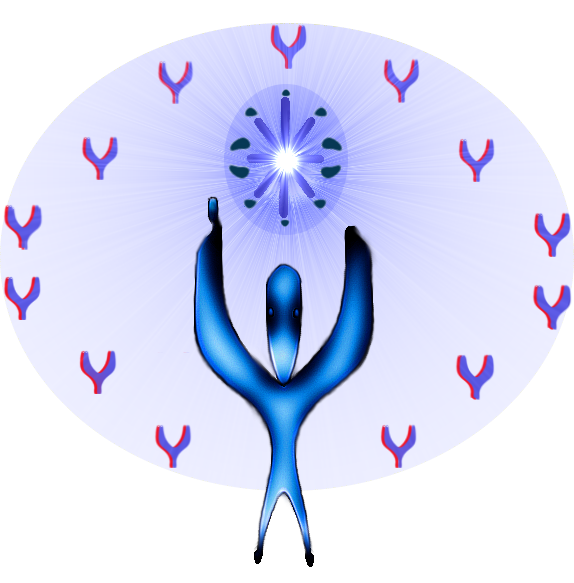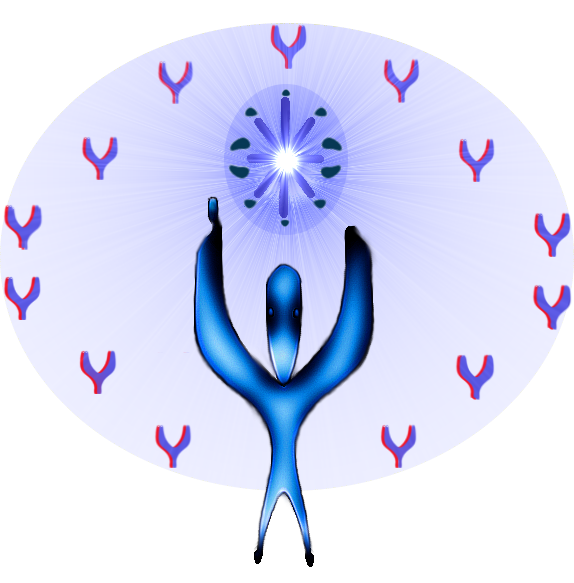 Deviation Nº32 << PREVIOUS || NEXT >>
---
Trabajos relacionados/related works
Ave de Randekis
---
Descripción/description
Estos seres se llaman
los Wydssu
.
---
This beings are called
Wydssu
.
---
Lenguaje/language
Kiwam sih sam uiwsuu jaw zooi bosh, sam zvvs m, rrma sih sam zvvs. Kimfaw sih sam uiwsuu sam zvvs foowku: rrkiisa bau zvvs sam mukipa sima sam.
---
El wydsuu miró hacia el sol, estaba con su hermano que tiritaba de frío. Entonces el wydsuu le dijo a su hermano: ya queda poco.
---
The Wydssu looking to the sun, he was with his brother that shivering. Then the Wydssu said to his brother: little time is left.
---
lengua inventada por Meida-nìda-meida
---
Wydssu
Cicling joy de/of
~AnnaPaar
---
Hecho con/done with
Editado con/edited GIMP bajo/under Windows
---



meanwhile i read "Los Wydssu" as you suggested
i find it very creative, interesting --
a mind/spirit/energy based society
makes a lot of sense to me,
feels like written from what we humans often experience...
kind of are on our way to maybe...
i tend to derive almost everything from "energy" (level/states/patterns etc)

as far as you took your image from my "circling joy" --
and i enjoy seeing what came of it! --
as close it seems now in spirit

thank you very much for being creative and for linking to circling joy!

wish you happy creations, Alberto!

Reply


I always love that piece, is a very fitting name "circling joy". Is strange to think that so much time passed from this, although I feel like it was yesterday when I did this image.
Just want to tell you a little secret: it was this image when I realize that I could do more than just kaleidoscopes and abstractal artworks. If you look to my first works, you will see that this piece marked a point of inflexion in my work. Before that, I only succeded to do 2 more works of creatures, but after that, I realized that I can do a lot of things

Also, I have to thank you because with your "circling joy" you indirectly caused this piece (
Kwerna system
) to exist

Thank you as always for your lovely comment, and sorry for replying so late

Reply