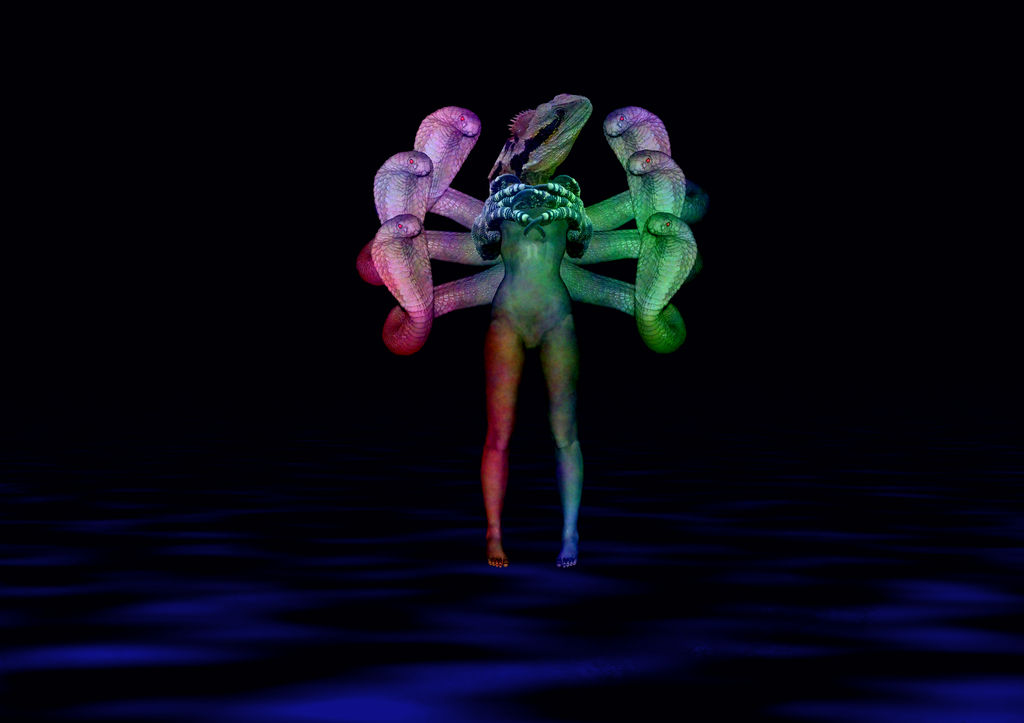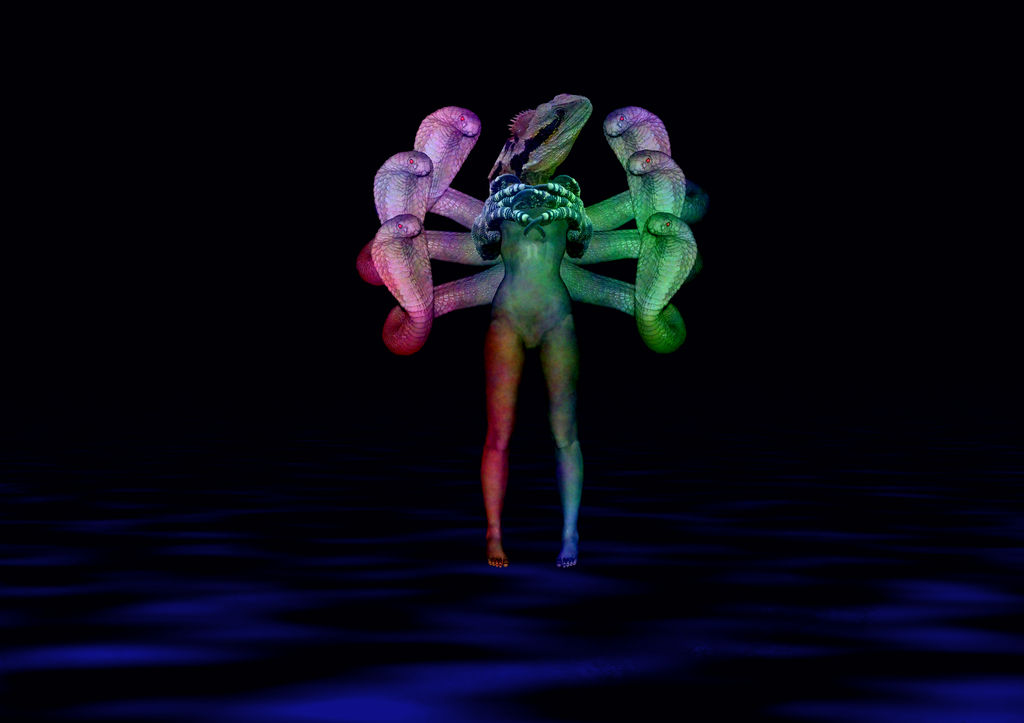 Deviation Nº907 << PREVIOUS || NEXT >>
---
Trabajos relacionados/related works
Teamorishuniskumosualonda
,
The Oath to the Tuws of Kairnjide
.
---
Descripción/description
Los
Tuws de Kairnjide
, una de las Nueve Razas Estelares.
---
The
Tuws of Kairnjide
are one of the Nine Stellar races.
---
Recursos/resources
Cuerpo/body
Aliens png
por/by

mysticmorning
>
---
Cabeza/head
Lizard Stock 01
por/by

Shutter-Shooter
.
---
Garras
Stock lizard claw
por/by

guavon-stock
---
Serpientes/snakes
Albino Monocled Cobra Stock
por/by

TalkStock
---
Hecho con/done with
Flaming pear plugins (flood) & GIMP bajo/under GNU/Linux Ubuntu 11.10
---




La mancha / franja horizontal de color negro que tiene la cabeza de lagarto, la que llega hasta el ojo, creo que hace que esa parte se confunda con el fondo, y haga parecer esa zona fondo y no figura. Puede que esta sea una de las razones por las que algunas personas pueden tardar en ver la cabeza.
Igualmente, a mi me encanta la criatura, y me parece que sus partes conjuntan bien

Reply

Reply

thank you

I hope to improve it this drawing. it think that can be a lot of better.
Reply

I'd like to see that! I think the head is the most confusing part, is that even a head?!

Reply

yep, maybe downloading the image can be seen better. The head is of a lizard, and there are six snakes that emerge from his back. The claws are also of a lizard. I will rework because I am not happy, the elements didn't blend as fine as I supposed...
Reply

Has a lovecraftian touch to it.
Reply

Glad you think that. Although I only read few tales of Lovecraft I really admire his work. I did a tale inspired in those tales (
jakeukalane.deviantart.com/art…
) and also I founded

Greetings!
Reply