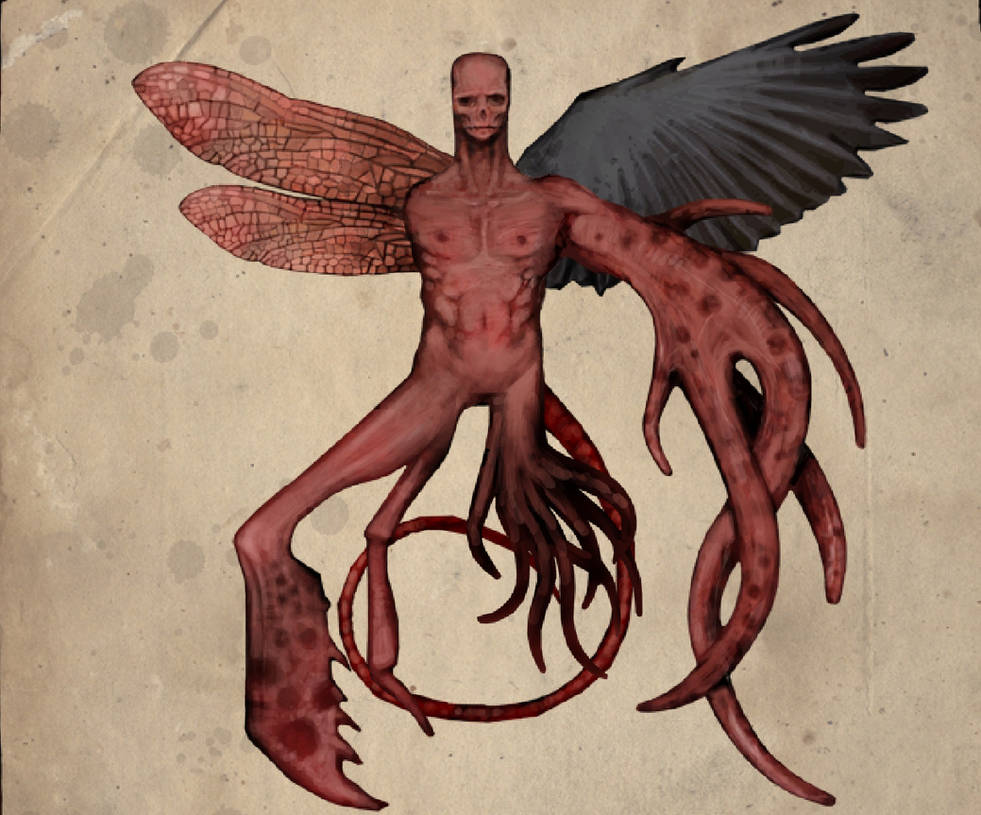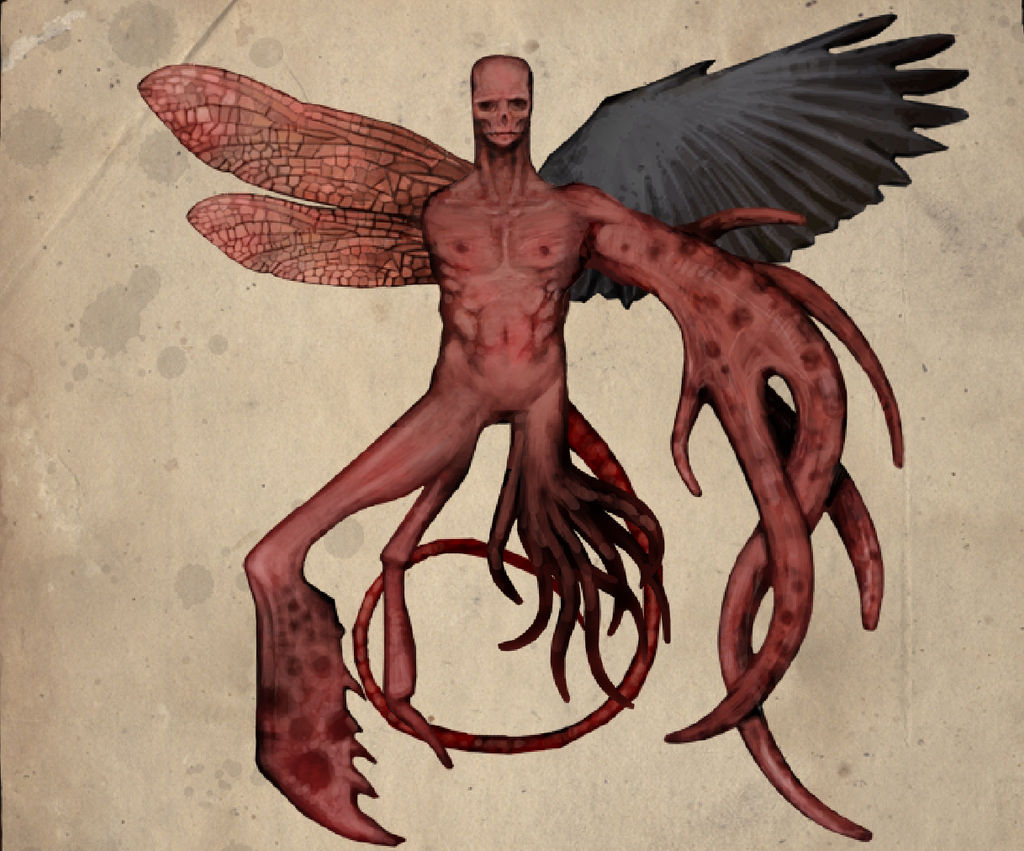 Deviation Nº915 << PREVIOUS || NEXT >>
---
Trabajos relacionados/related works
El Planeta Qhot-naun-phaqiasiari (texto)
,
The Qhot-naun-phaqiasiari planet (text)
,
El Planeta Qhot-naun-phaqiasiari (imagen)
,
Sarqoisi
,
Los Demonios Pllana
,
Qhot-naun-phaqiasierra
,
Tierra Neshl
.
---
Descripción/description
Los
Demonios Jibtyg
, relacionados con los
Demonios Pllana
, fueron seres propios de
Qhot-naun-phaqiasiari
y, posteriormente, de
Qhot-naun-phaqiasierra
. Al contrario que los Demonios Pllana, los Demonios Jibtyg no participaron en devorar los submundos de Qhot-naun-phaqiasiari y cuando los
Sarqoisi
y los Demonios Pllana empezaron el Aniquilamiento, decidieron huir del planeta.
No tienen un carácter estrictamente interplanar, pero los Demonios Jibtyg se las apañaron para difundirse entre miles de Planos y llegaron a sitios recónditos de la
Tierra Neshl
.
A pesar de que no participaran en el Aniquilamiento no significa que fuesen menos crueles que los Demonios Pllana: aunque no necesitan alimentarse de materia (lo hacen de energía), persiguen incansablemente a todos los seres con los que se encuentran para capturarlos y despedazarlos.
---
The
Jibtyg demons
, related with the
Pllana Demons
, were beings originated in
Qhot-naun-phaqiasiari
and later present in
Qhot-naun-phaqiasierra
. Unlike Pllana Demons, the Jibtyg Demons didn't take part in devouring the subworlds of Qhot-naun-phaqiasiari and when the
Sarqoisi
and the Pllana Demons started the Annihilation, they decided to run away from the Planet.
They don't have strict interplanar features, although they managed to disseminate between thousands of Planes. They arrived to hidden places of the
Nelsh Earth
.
Despite not having part in the Annihilation, that doesn't mean that they were less cruels than the Pllana Demons: although they don't need material food (they feed from energy directly), they chase to any being that they encounter in order to captured them and shread them.
---
Demonio/Demon
Hecho con/Done with the
Demon generator
de/of

torvenius
---
Hecho con/done with
Demon generator & GIMP bajo/under GNU/Linux Ubuntu 11.10
---




Reply

Reply

Sí, es un demonio con características concretas

La historia completa la tienes aquí →
tuscriaturas.blogia.com/2014/1…
Reply

Reply

ooo! excellent evil weird monster! love it!!!

Reply

Reply

ahh i went and looked. very cool!
Reply


indeed . I love those flash things, also are cool the flash interactives by
muffaelucciole
, you should check them

Reply

Reply

Reply

Reply

Reply