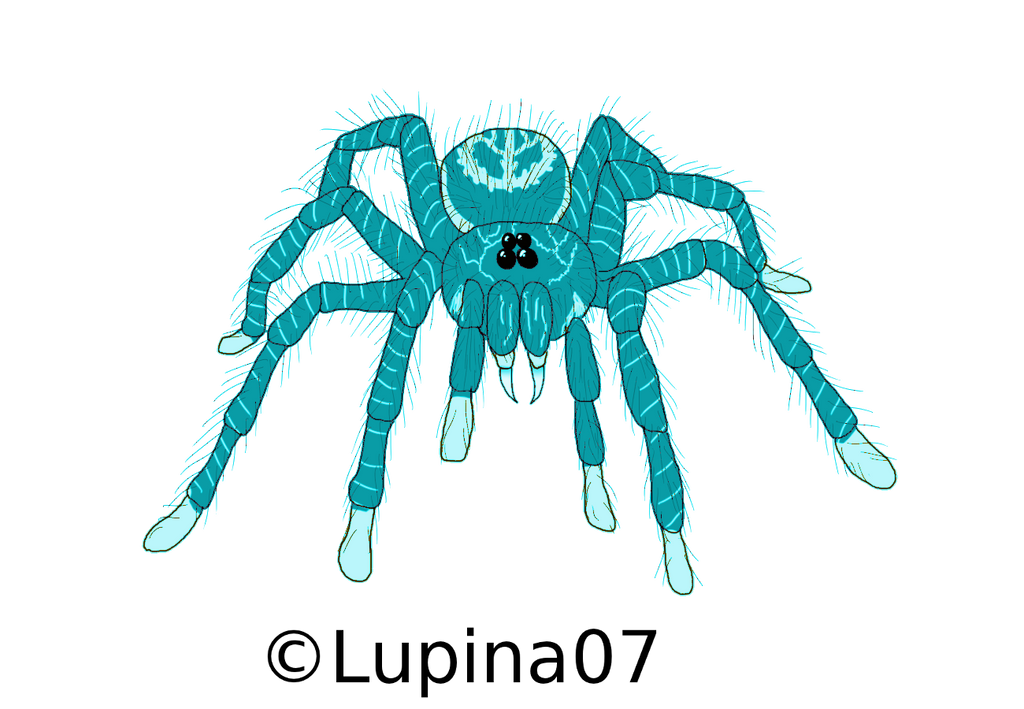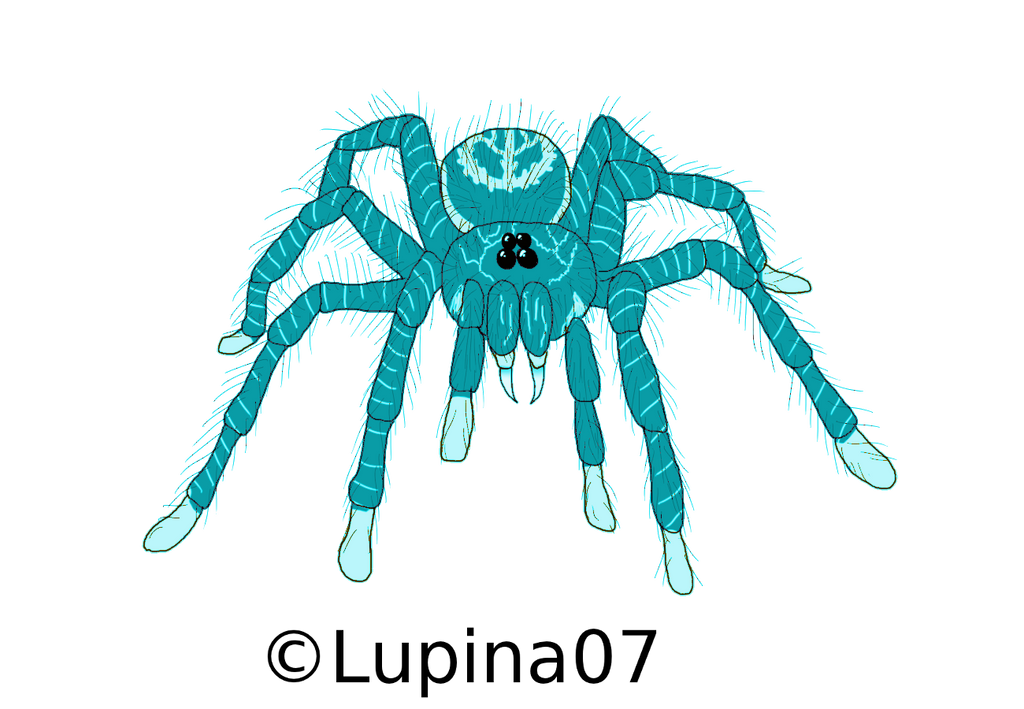 Deviation Nº760 << PREVIOUS || NEXT >>
---
Trabajos relacionados/related works
Las Axawios (Arañas Gigantes Púrpuras)
.
---
Descripción/description
Las
Arañas Gigantes Turquesas de Vanaamaxili
, estrechamente relacionadas con las Arañas Axawios (o Arañas Gigantes Púrpuras), son una especie de Arañas Gigantes que habitan en Vanaamaxili. Aunque no son tan agresivas como las Axawios, siguen siendo un incordio para los Rak'nur, que han conformado grupos armados para protegerse de ellas, sobre todo al sur de Vanaamaxili, en Rakruyg, donde los asentamiento sedentarios Rak'nur son muy escasos.
---
The
Giant Turquoise Spiders of Vanaamaxili
, closely related to the Axawios Spiders (or the Giant Purple Spiders), are a specie of Giant Spiders that inhabit Vanaamxili. Although they aren't so agressive as the Axawios, they are still a nuisance to several speies (one of them the Rak'nur that have been formed armed groups in order to protect themselves from them, above all in the south of Vanaamaxili, in Rakruyg, where the settlements of sedentary Rak'nur are so scarce.
---
Imagen original/original image
The upandu tarantula commission
por/by

LupinaEqqus07
.
---
Hecho con/done with
GIMP bajo/under GNU/Linux Ubuntu 11.10
---




Reply

thanks for nightmares. Im arachnofobic

Reply

yikes! it is good work btw
Reply

Reply


Son impresionantes!

Reply

Reply

No recuerdo si te lo mencione ya.

Mas insisto que te encantaria leer
'The Big Time' de Fritz Leiber
en.wikipedia.org/wiki/The_Big_…
.
Al menos ya sabes retratar
Arañas

Reply

He leído "Crónicas del Gran Tiempo", pero no es la novela, con lo cual tiene mucho sentido y por eso tenía la sensación de que no me enteraba de nada. Algunos de esos relatos me gustaron, otros no. En uno sí que aparecían las Serpientes y las Arañas, pero muy fugazmente.


EDIT: Lo estoy descargando ahora mismo. Lo meteré en el libro electrónico y mañana lo leo.
Reply

Yo tengo ese libro, me lo regalo un vecino en Caracas.
antes de mudarme a Cabudare.
'''Cronicas'' es la recopilacion de varias historias
relacionadas con la trama de ''Gran Tiempo''.
Aunque me gustan casi todas sus historias,

me es dificil entender el contexto si no conosco el otro libro.
Reply