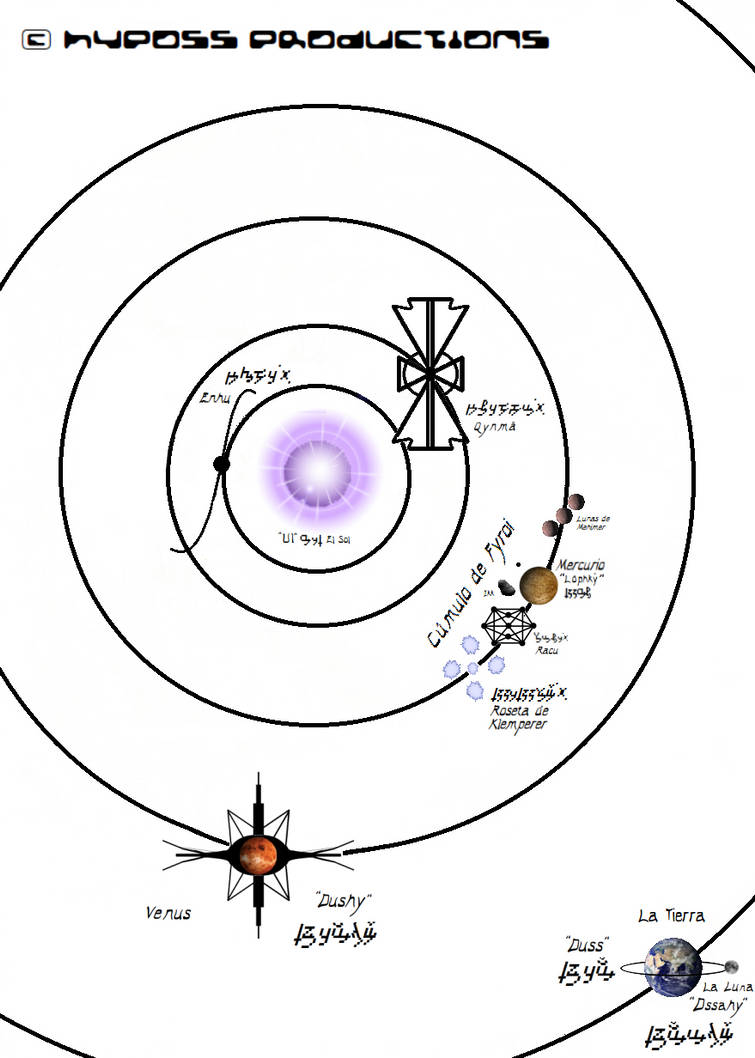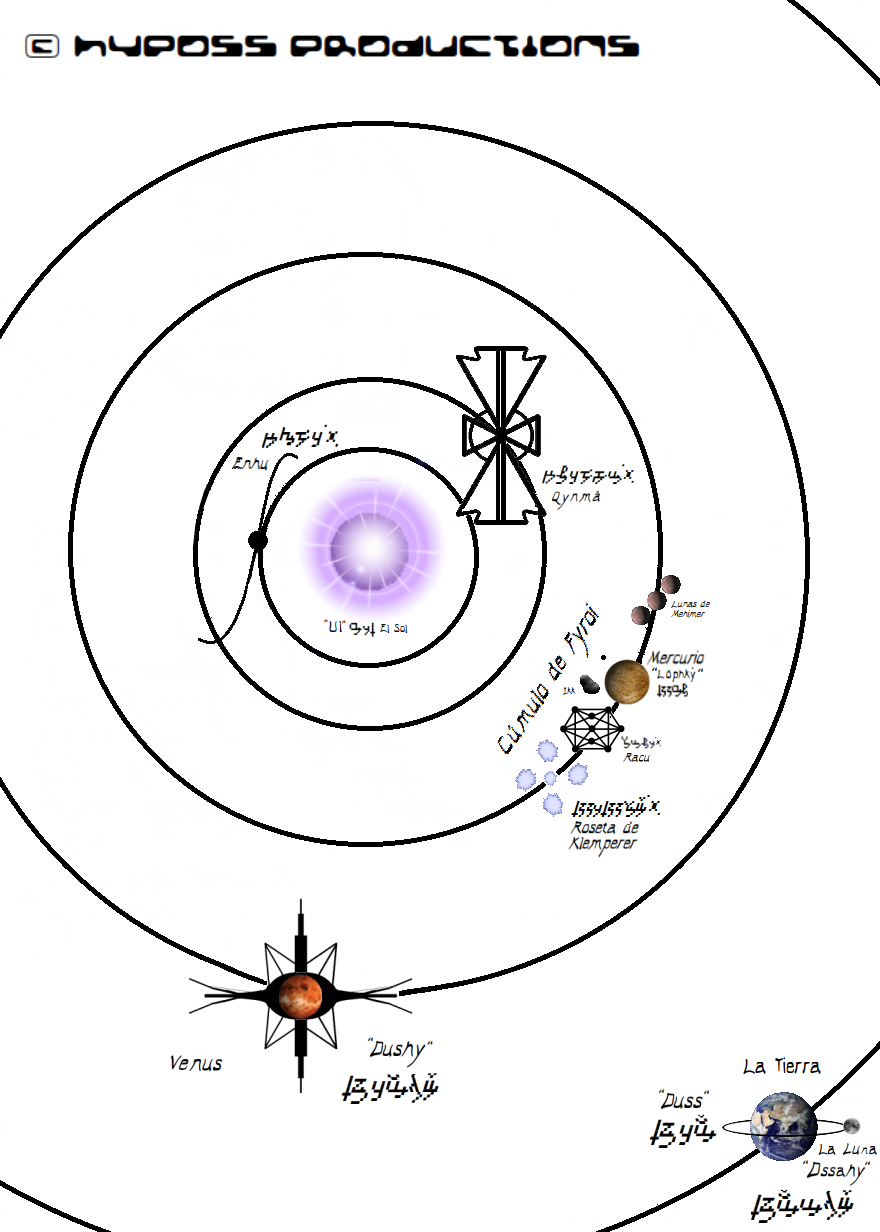 actualizaciones/updates
:
Versión original/Original version
,
Actualización 1 / Update 1
&
Actualización 2 (actual) / Update 2 (now)
. Cambio de título/title change & mejor descripción/better description
---
Deviation Nº04 << PREVIOUS || NEXT >>
---
Descripción/Description
Este es el
Sistema Solar de Qenal
(también conocido como Sistema Solar dussiano en el Plano de Qenal) después de que los Dussianos construyeran los Planetas Artificiales.
---
This is the
Qenal Solar System
(also know as "dussian Solar System in the dimension/plane of Qenal") after the Dussians build the Artificial Planets.
---
Nombre dussiano → nombre normal / Dussian name → normal name
Ul → Sol/Sun
Enhu
Qynma
Cúmulo de Fyroi/Fyroi Cumulus:

Ikk
Lunas de Mehimer/Mehimer's Moons
Racu
Roseta de Klemperer/Klemperer Rossetta
Lôphkỳ → Mercurio/Mercury
Dushy → Venus
Duss → Tierra/Earth
Dssahy → Luna/Moon
No se muestra en el mapa/not show in the map

Plühn → Marte/Mars (se encuentra dentro de un Plano Anidado)
---
Hecho con/Done with
Hecho a partir de diversos recursos/Done with mixed sources: GIMP & Kolourpaint en/in Ubuntu 9.10
---





Yo no conservo muchos de los sistemas que hice en aquella epoca, me los tiraron a la basura.
Reply

Reply

yes. the core idea of Milegu and dussians were from 2004/2005.
Reply

Reply

Actualización: Deshecho error introducido en la imagen en una actualización anterior.
Update: Undone an error introducted in the image in a previous update.
Reply

Wow, muy interesante. ºwº
Reply

Reply

Reply