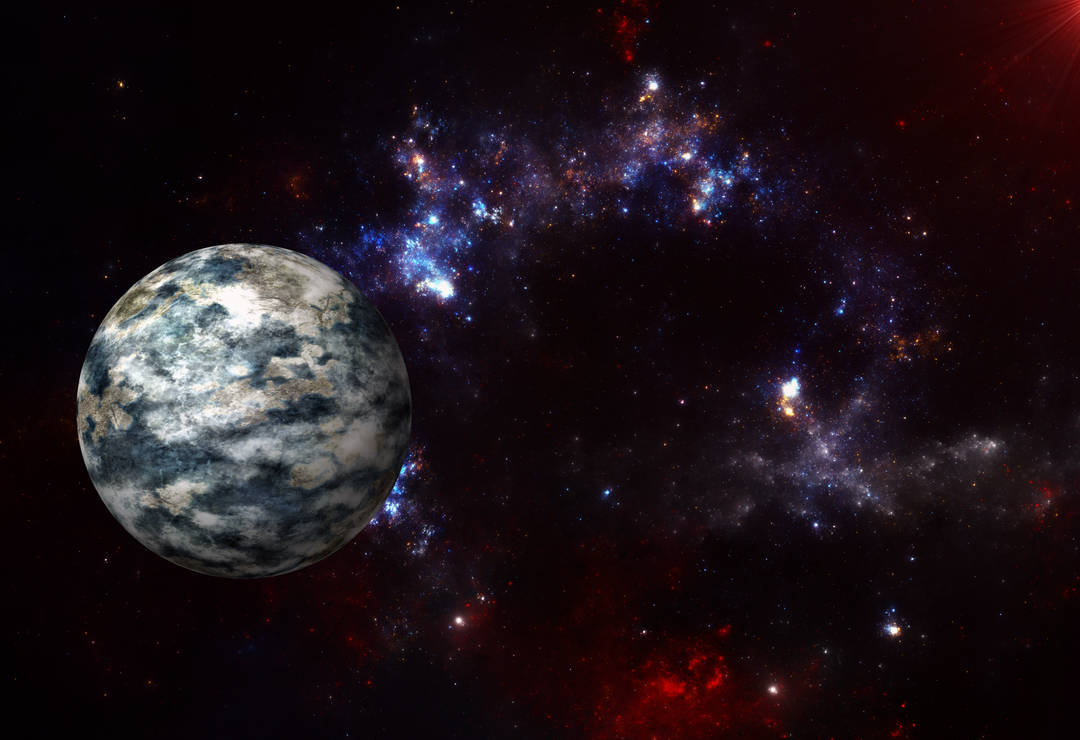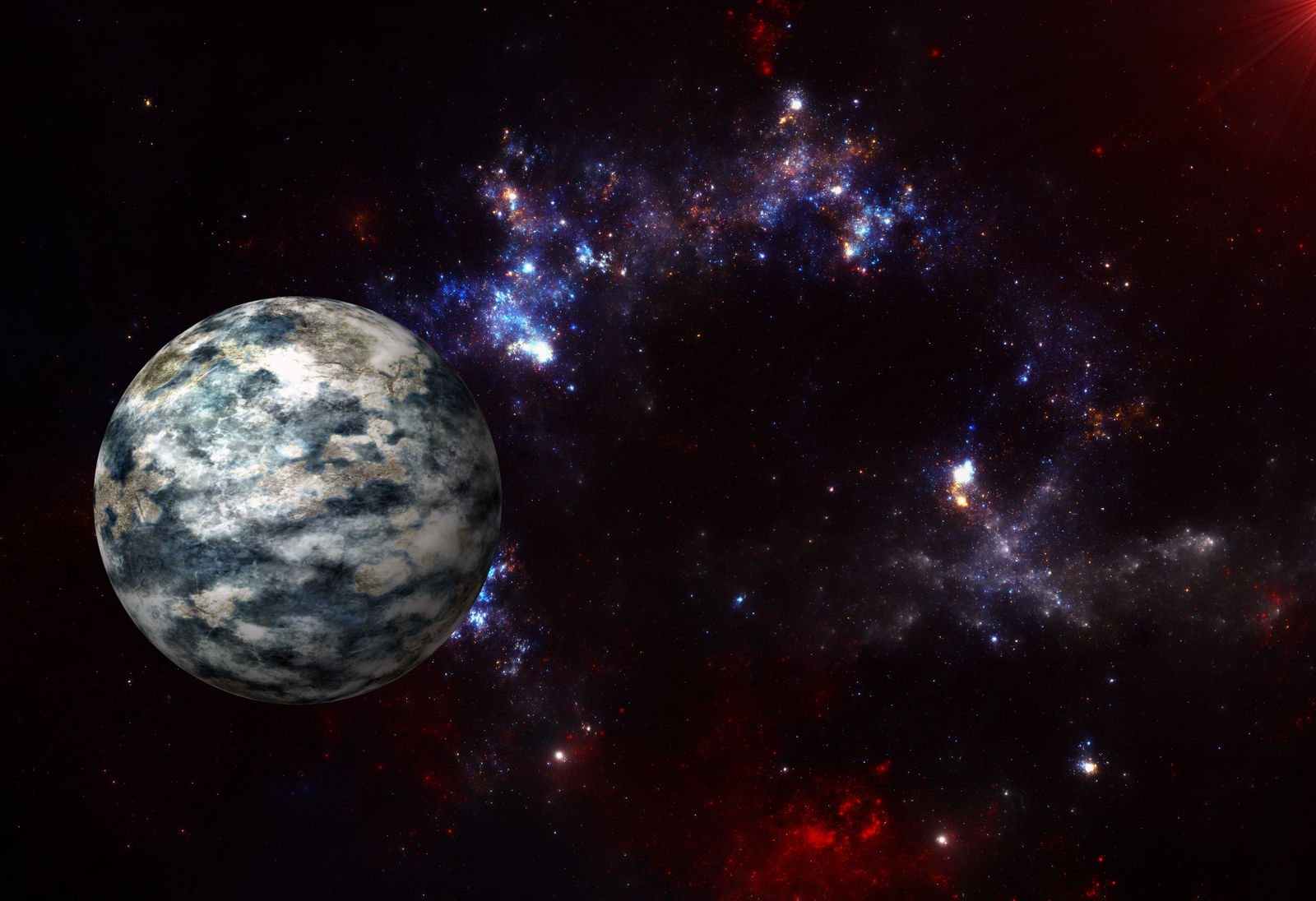 Deviation Nº665 << PREVIOUS || NEXT >>
---
Trabajos relacionados/related works
Gallery of Planets
,
Gallery of Warji Planet
,
El Planeta Warji II: Época Qwpä
,
El Planeta Warji III: Época Nurowisiya
,
El Planeta Warji IV: Época de Ispadaliya
.
---
Descripción/description
En la
Era de Huššiwa
, el
Planeta Warji
era un Planeta terrestre normal con una fauna diversa y variada, su atmósfera era límpida y su semejanza con otros Planetas no hacía esperar que se convirtiese en lo que luego fue. Este período es casi desconocido. Es posible que el Planeta Warji en la época Huššiwa perteneciese al Zhîn Tierra o a la Tierra Neshl. La duración de esta Era fue de millones de años, cuando no de centenas de millones de años. Entre los historiadores de Warji existe el convencimiento de que en algún lugar del Milegu, el Planeta Warji de esta época, también conocido como Warjihuššiwa sigue existiendo. La Época Huššiwa fue anterior a la llegada de los Horrores a Warji (la Época Qwpä).
---
In the
Husššiwa Era
, the
Warji Planet
was a normal terrestial planet with a diverse wildlife, the atmosphere was clear and its similarity to other planets did not foresee it to become what was then. This period is almost unknown. It is possible that the Warji Planet in Huššiwa Era belonged to Zhîn Earth or to the Neshl Earth. The duration of this era was millions of years, if not hundreds of millions of years. Among historians of Warji there is the conviction that the Planet Warji at this time (also known as Warjihuššiwa) still exists somewhere in the Milegu. The Era Huššiwa preceded the arrival of Horrors to Warji (the Qwpä Era).
---
Planeta/planet
Planet Texture Pack (Texture 1)
por/by

bloodyslash
---
Fondo/background
Celestial background 44
por/by

FrostBo
---
Hecho con/done with
GIMP 2.6 bajo/under GNU/Linux Ubuntu 12.04 Live & GNU/Linux Ubuntu 11.10
---




Wow that is a great image...nicely done. Cheers
Reply

Thanks!!

Is my favourite of the series of Warji. Dark place to live though, really dangerous

Greetings and thank you four comment!

Reply

Wow, that is nicely rendered. It's almost like I can reach out and touch the planet...or land on it. Beautifully composed.

Reply

I have always thought that life-bearing planets would look A LOT like the Earth, with a lot of blue from the seas, with ice sheets in their poles, and lots of hurricanes, cyclones and other swirls of clouds
Reply

Sure, but I think that also other kinds of planets are possible. I don't usually follow this line of though, but I think that in the universe and in ecosystems are a lot of "always more" that we can imagine. Usually I keep the "always more" (Alpkatchen) within the fantasy universe that the Milegu is, but in this matter I think that there are always more scenarios that we can think about: that include planets, exterior space, strange kinds of deserts, jungles, oceans (made of other chemicals differents of water), etc...
But yes, I think that if we find another planet like ours and that planet have life, that will demonstrate that our planet, our ecosystems are more favorable to life, so is more likely that a planet like ours have life (and like ours I mean, also with a moon and with gravity similar —to avoid that the gases needed for life could scape—.
Thank you for your comment

Reply