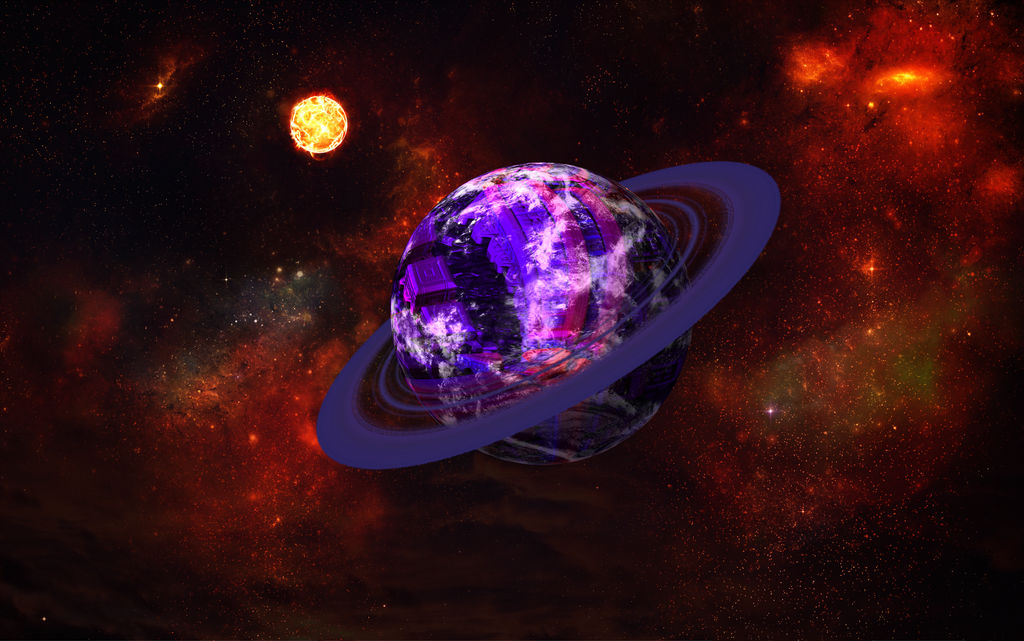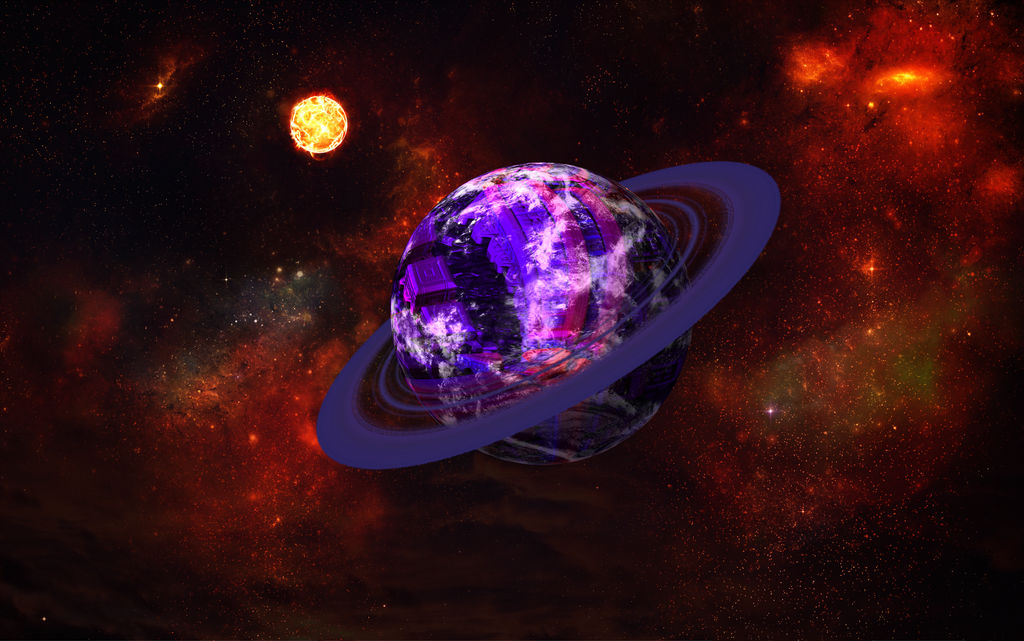 versión previa/previous version
---
Deviation Nº1148 << PREVIOUS || NEXT >>
---
Trabajos relacionados/related works
La Qadena de Nuswi
,
The Abstract Planets
,
Los Planetas Abstractos
,
El Planeta Proytuh
,
Las Qadenas
,
The Shains
,
Nermecodi (sp)
,
Nermecodi (en)
,
El Zhîn Tierra
,
El Zhîn de Noamu
,
El Zhîn de Ruwow
,
Templo Interplanar y Qadena Congelada
,
Sxylathonannq
,
Xhaawü
.
---
Descripción/description
El
Planeta Val
o
Planeta Nusgawinu
forma parte de la
Qadena de Nuswi que es una
Qadena
Congelada. Este planeta está controlado por
IAmThatStrange
. Es un
Planeta Abstracto
.
IAmThatStrange
también posee el
Planeta Mandos
(también conocido como Nugasawa). El planeta tiene 12 diferentes razas inteligentes, de las cuales 7 son humanoides. El gobierno del planeta se realiza mediante 12 órganos colegiados que se contrapesan entre sí para no favorecer a ninguna especie por encima de las demás. Se denomina Confederación de Val. Debido a un escándalo en el reparto de cuotas de representación a dichos órganos y su no proporcionalidad, estalló una revuelta en varias facciones de humanoides que abogaban por la expulsión de los Th'cnwh'uckra (no humanoides) y de los Criltupir de Val (seres tentaculados no humanoides).
A consecuencia de la xenofobia latente contra los no-humanoides, estas razas (que ciertamente habían manipulado los registros para favorecerse), reaccionaron como si dichas manifestaciones fueran exclusivamente una muestra de xenofobia provocando una crisis institucional al abandonar todos los órganos de los que formaban parte. La inestabilidad política fue en aumento debido a que los Th'cnwh'uckra y los Criltulpir de Val se manifestaron masivamente por todo Val, en contra de la expulsión de sus representantes.
La situación degeneró en una revolución contra el sistema democrático de Val que casi logró imponerse de no ser por la negociadora enviada por la Coalición de Miskra, una coalición de civilizaciones de la
Qadena de Nuswi
y de
Nermecodi
que aboga por evitar la desaparición de cualquier civilización. La negociadora,
IAmThatStrange
consiguió poner de acuerdo a los 10 órganos colegiados restantes para readmitir a los Th'cnwh'uckra y los Criltupir una vez hubiesen firmado un acuerdo para respetar las instituciones confederadas. Reconocida como gran estratega y diplomática, las 12 razas que componían la confederación de Val ratificaron el nombramiento honorífico de
IAmThatStrange
como "gobernadora" de Val. Debido a la inmortalidad de
IAmThatStrange
, pasadas las generaciones fue ratificada en dicho cargo y asumiendo mayores poderes, pero sin intervenir en los procesos democráticos de las 12 razas (a las que ayudó a establecer colonias en otros planetas). Una de las especies más importantes de Val, los Oso'saqya (no humanoides), ayudaron a
IAmThatStrange
al descubrimiento del
Zhîn del Planeta Naldas-nilris-phlaunosos
.
---
The
Val Planet
or the
Nusgawinu Planet
it is part of the Shain of Nuswi (that is a Frozen
Shain
). This planet is controlled by
IAmThatStrange
. Is an
Abstract Planet
. She also posses the
Mandos Planet
(also known as Nugasawa). The planet has 12 different intelligent races, of which 7 are humanoids. The government of the world is done by 12 collegiate bodies that are poised together to not favor any kind over the other. It is called the Confederation of Val. Due to a scandal in the allocation of quotas of representation to these bodies and no proportionality, a revolt broke into several factions of humanoids who advocated the expulsion of the Th'cnwh'uckra (not humanoid) and Criltupir of Val (tentacled non-humanoid beings).
As a result of latent xenophobia against non-humanoid, these races (which had certainly manipulated the records to be favored), reacted as if such events were only a sample of xenophobia causing an institutional crisis to abandon all goverment bodies that they were part. Political instability grew because the Th'cnwh'uckra and Val Criltulpir do massively demostrations arround all Val Planet, against eviction from their representatives.
The situation degenerated into a revolution against the democratic system of Val that almost managed to prevail but the Miskra Coalition sent a negotiator. Miskra it is a coalition of civilizations in the
Nuswi Shain
and in
Nermecodi
that focus into avoiding the disappearance of any civilization. The negotiator,
IAmThatStrange
make the 10 remaining collegiate bodies to agree the readmision of Th'cnwh'uckra and Criltupir once they had signed an agreement to respect the allied institutions.
Recognized as a great strategist and diplomat, the 12 races that made up the confederation of Val, ratified the appointment of
IAmThatStrange
as "governor" of Val. Because
IAmThatStrange
immortality, while different generations past, she was ratified in that position and assuming greater powers, but without intervening in the democratic processes of the 12 races (which she helped establish colonies on other planets). One of the most important species of Val, the Oso'saqya (not humanoid), helped
IAmThatStrange
the discovery of the
Zhin of the Naldas-nilris-phlaunosos Planet
.
---
Comentario/comment
Este es un regalo para/this is a present for

IAmThatStrange
---
Comentario 2/comment 2
Como la versión original era muy pequeña, he rehecho la imagen. La imagen original se hizo en Enero de 2015
---
As the original version was very low resolution, I redid this image. The original image it was done in January 2015.
---
Atmósfera/atmosphere
Blue Marble: Clouds (earth clouds texture map)
por/by NASA [Goddard Space Flight Center Image by Reto Stöckli & Robert Simmon. MODIS Group, USGS EROS Data Center, USGS Terrestrial Remote Sensing Flagstaff Field Center, Defense Meteorological Satellite Program].
---
Planeta/planet
The good wall
por/by

IAmThatStrange
---
Parámetros/parameters
Posición/position
Rotación/rotation
---
Anillo/ring
Anillo de val
por/by

Jakeukalane
---
Sol/sun
Proxima
por/by

Grogee
---
Fondo/background
Orange space (stock)
por/by

Euderion
---
Fondo 2/background 2
Nebula base 2
por/by

Gabriele0698
---
Hecho con/done with
Apophysis 7x (bajo/under WINE) & GIMP 2.6 bajo/under GNU/Linux Ubuntu 11.10
---





Me encanta. Eso de 12 razas, organos colegiados. Suena interesante.
Se me ocurre que podrias escribir libros, o estructurar las cronicas del Milegu usando la tecnica de la: "historia marco".
De esta manera el "Narrador" seria de alguna raza Origū (prospera, o otra) o a lo mejor un Nhel o un Sercque narrando una historia. Y parte por parte el narrador iria conduciendo al lector por todos los puntos de la historia que quisiera narrar. Yo empezaria la saga con el Origū en algún lugar familiar para él, o recordando lo sucedido. Podria ser antes de la tormenta de fuego (o similares). Que seria antes de que se acabara todo y el Origū esta poniendo en orden sus memorias antes del final. Despues de contar el marco yo empezaria por la historia "bienvenidos al Bestiario del Hypogripho Dorado" o por la formación del Limite y el inicio del 0-Milegu. Siempre mola empezar por los inicios.
Pero para esto hay que dedicarse a consolidar los temas principales y troncales y que otras cosas circunstanciales no le quiten tiempo a estos temas troncales.
Reply

a fantastic work first-class
Reply

Beautiful! Well done!

Reply

Actualizados los créditos del anillo/Updated credits of the rings.
Reply

Wow, that is so wonderful! Thank you so much!
Reply


thank you very much!

btw, you didn't see yet Naldas-nilris-phlaunosos?

I warn you that is long text and several images

Reply

Just found it! Drool Drool, can't wait to read it!
Reply

When you do please tell me the terms that you didn't understand. The firt part have a lot of Milegu specific terms that I tried to explain or link to other works, but maybe it wasn't enough. I will try to correct also any grammatical or ortographic error.
Reply

Have you ever considered writing a book? So often I read sci-fi that basically avoids the details you are so well versed at using. It's amazingly detailed! And no I didn't understand it all but it's rather clear I've a few others to read though. I however don't need to be in it but wow.............wow..................
I wanna fly in my spacecraft! I'd leave right now! And rule the Zhin! Wow!
Obviously I'm not much of a writer since all I can come up with is Wow!.
So the dust provided the way to access the planes in other space ships? I want to go visit them all!
OH I love the portals!
So so so wonderful! I've never had such a wonderful birthday present!
Reply

I am really really glad that you liked so much!!!
Yes, with the dust the spaceships could travel to the already known planets, so when a spaceship explored almost all of it, with that dust could be possible to replicate the travel.

Yes, I tend to here that I should write a novel. I don't want to be rude by sending you a link to another conversation of mine with other people, but my keyboard is really a pain to use (my usb keyboard it broke and the keyboard of the laptop have E D and S that works only at times) and I already talk about this with my great friend
ChasMandala
Here it is:
comments.deviantart.com/1/4629…
Reply

Oh it's not rude at all, I'm sorry your keyboard is not playing nicely with you

Well I totally understand about the dialogue, I'd not have a clue what to do with it. I don't think you have anything to worry about with plots though, you've already got one going!.
Reply


Thanks so much for the mention Alberto!

Reply

wow! wonderful colors and rendering!

Reply

Reply

Actualización/Update: He cambiado la imagen en la superficie del planeta. Se puede observar la versión anterior en la descripción/I changed the image of a part of the surface of the planet. The original image can be seen in description.
Reply