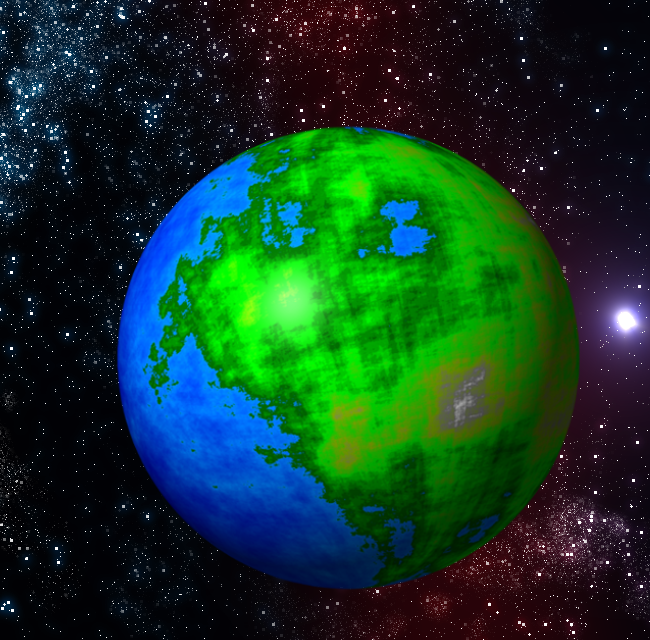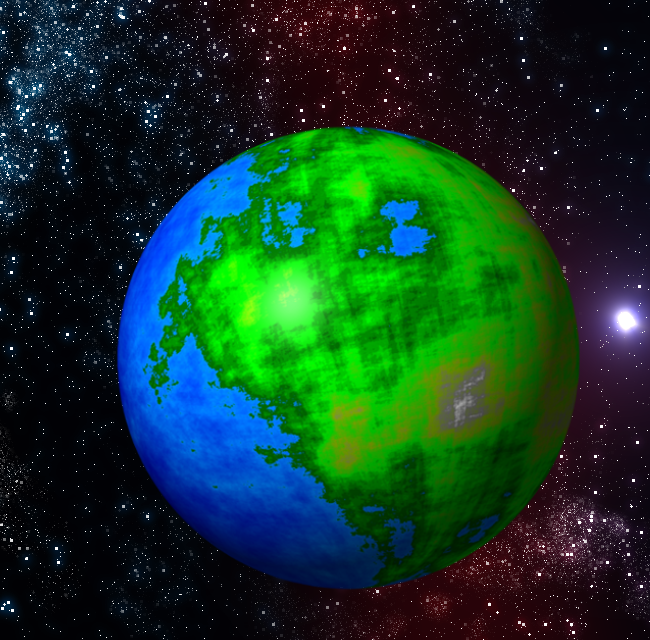 Deviation Nº275 << PREVIOUS || NEXT >>
---
Trabajos relacionados/related works
Mini planet: Trunakhi
,
Echlye, el Mundo Cuenco
,
El Planeta Dossor
,
Mini planet: Dossor
,
Vuaricorns/Vuaricornios
,
Paanu I
,
Paanu II
,
Old Art: The Golden Masugran
,
Central Paanu
,
Corazón de Paanu
,
Galería de Māquph
,
Māquph
,
Airavata Blancos/White Airavatas
.
---
Descripción/description
El Planeta Trunakhi
Pocos saben que el
Planeta Dossor
, antes de que se volviera rojo como la sangre y los
Vuaricornios
(
imagen - vuaricornios
) tomaran el control del planeta
1
, se llamaba Trunakhi. Su flora y fauna no tenían nada que ver con las que ahora pueblan Dossor (matojos de hierba roja, árboles de cristal huecos por dentro y bestias con múltiples cabezas, algunas de las cuales sirven de alimento a los Vuaricornios). En Trunakhi se puso en marcha
2
la primera Mzzyeiha (Herramienta de Energía) de los
Masugran
, llamada
Paanu
. Su propósito era invertir el Cierre de los Planos de manera casi inmediata. Por lo tanto los Masugran trajeron con ellos a multitud de especies como los
Fricai
o los
Nwq-lak-djjk-juhln
para ayudarles en sus preparativos.
Con el estrepitoso fracaso de Paanu para lograr la
Apertura de Planos
, el Planeta Trunakhi resultó maldito y cayó sobre él un pesado manto de una materia dura como el diamante y de color rojizo. Este material mató a muchos animales presentes en ese momento en el planeta.
Māquph
(la joya abstracta en cuyo interior se encuentran encerradas más de un millón de especies) pasó cerca de Trunakhi antes de que éste resultara cambiado en Dossor. Algunas especies inteligentes (como los
Airavata Blancos
) decidieron huir y entrar en Māquph y así evitar la muerte, aunque pasasen cientos de miles de años recluidos en animación suspendida y sin saber si volverían a salir de su estado.
*
1
: Este asunto es muy discutido. Aún cuando el origen de los Vuaricornios ciertamente es Trunakhi o Dossor (según se aluda al nombre antiguo o al más moderno), los Multicornios de los que descienden ciertamente pudieron provenir de la
Tierra Neshl
o de otros lugares.
*
2
: Esto no quiere decir que la enormidad de Paanu se instalase
sobre
el Planeta. Lo que sucedió en realidad es que se estableció sobre Trunakhi el soporte básico, mientras que la inmensa mayoría de la colosal estructura de Paanu se extendería por el Espacio Interplanar.
---
The Trunakhi Planet
Few people know that the
Dossor Planet
, before it became red as blood and the
Vuaricorns
(
image - vuaricorns
) took control over the planet
1
, it was called Trunakhi. Its flora and fauna had nothing to do with the ones that now populates Dossor (red clumps of grass, trees of glas hollow inside and beasts with multiples heads [some of them serve as food for Vuaricorns]). In Trunakhi was launched
2
the first Mzzyeiha (Tool of Energy) of the
Masugran
, called
Paanu
. Their purpose was to invert the Closure of the Planes almost immediately. Therefore, the Masugran brought with them a multitude of species like the
Fricai
or the
Nwq-lak-djjk-juhln
in order to help them with the preparations. With the resounding failure of Paanu to achieve the
Opening of the Planes
, the Trunakhi planet was cursed and fell on him a heavy mantle of matter as hard as diamond and reddish. This material killed many animals that lived in that moment in the planet.
Māquph
(the enormoues abstractal jewel in which inside are trapped more than a million of species) passed near Trunakhi before that turned in Dossor. Some intelligent species (as the
White Airavatas
) decided to escape and enter in Māquph and thereby prevent ther death, although they would pass hundred of thousands years held in suspended animation and not knowing if they ever would awake from it.
1
: This issue is very discussed. Even if the origin of Vuaricorns is Turnakhi or Dossor (as alluded past or nowadays name), the Multicorns of which the vuaricorns descend could proceed from
Earth Neshl
or from other places.
2
: This don't meant that the enormity of Paanu was installed
over
the planet. The thing that was established in Trunakhi was the basic support, meanwhile the overwhelmingly of the colossal structure of Paanu extend through the Interplanar Space.
---
Fondo/background
Starfield
por/by

Jakeukalane
, hecho siguiendo/done following this →
Tutorial: Create a cool starfiel
---
Hecho con/done with
dojon; Fractal World Generator
& GIMP bajo/under GNU/Linux Ubuntu 11.10
---