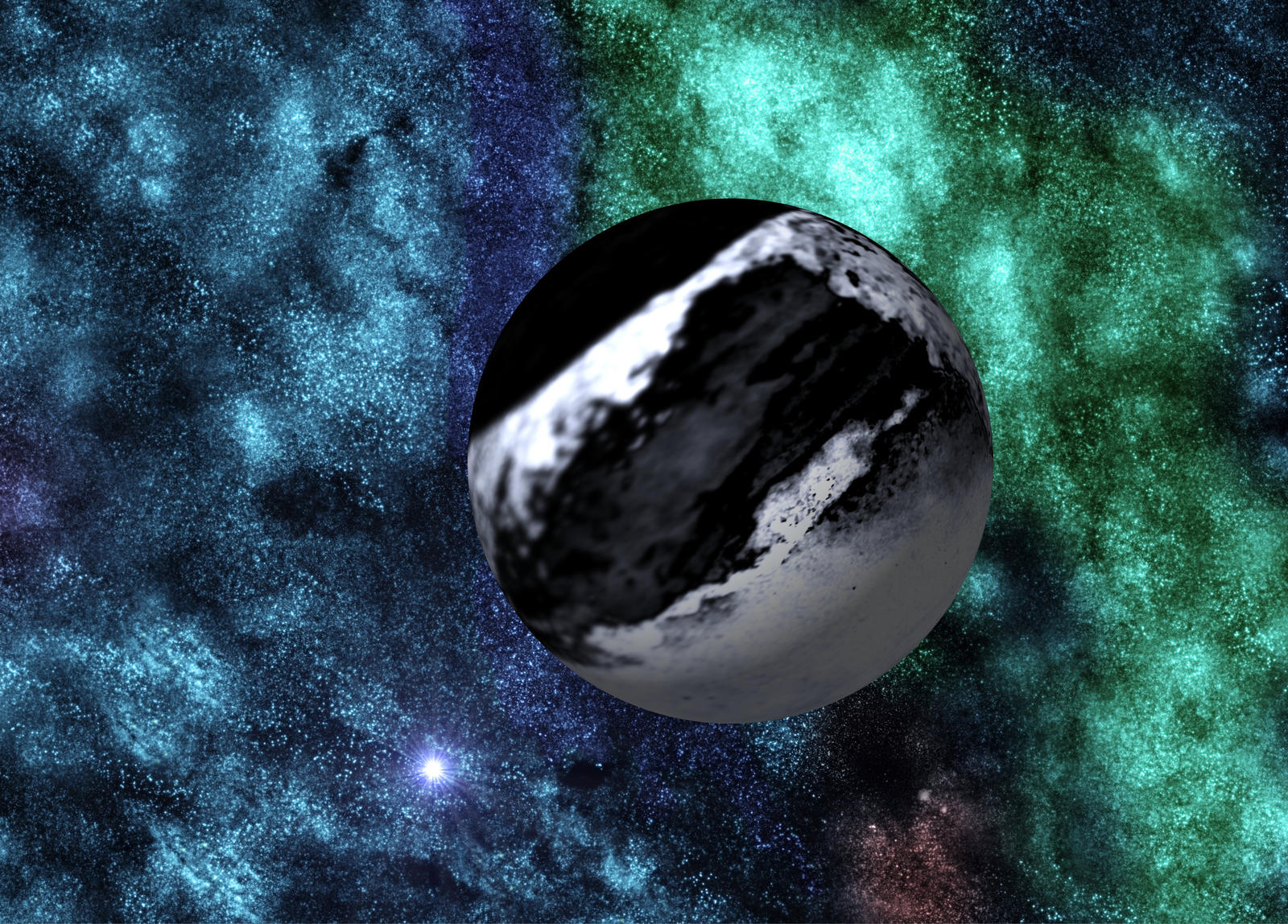 Deviation Nº427 << PREVIOUS || NEXT >>
---
Descripción/description
El Planeta Takansivlata
es un planeta situado en la galaxia Antip, la misma donde se encuentra el sistema Dixar y por lo tanto
Dussia
. En Takansivlata vivieron criaturas que se transformaban en sombras y parasitaban al resto de seres vivientes de Takansivlata. Este planeta era una lugar deprimente hasta que una de las tormentas de hielo negro, como las que azotan el polo norte de manera continua, descendió de latitud y exterminó a las Sombras. Desde entonces, a pesar de que las tormentas continúan en el polo y ocasionalmente descienden de latitud, la vida se desarrolla frondosa bajo el manto gaseoso de color blanco (un tipo extraño de gas) que cubre al planeta de manera casi continua. Es un planeta con grandes junglas y enormes seres dinosauroideos.
---
The Takansivlata Planet
is a planet situated in the Antip galaxy, the same where the Dixar's System is located, so also
the Dussia planet
. In Takansivlata lived some creatures that can transformate themselves in shadows and parasitate to the rest of living beings in Takansivlata. This planet was a depressing place until one of the storms of black ice (like the one that strikes the north pole continuosly) descended of latitude and exterminated the Shadows. Since then, despite the storms continuing in the pole and ocasionally descend of latitude, the life have developed luxuriant behind the white gaseous mantle (its atmosphere have a strange kind of gas) that cover the planet almost continuosly. Is a planet with great jungles and enormous dinosaurids beings
---
Planeta/planet
Lava flow
por/by

Fellmekke
---
Fondo/background
Starfield II
por/by

Jakeukalane
(me), siguiendo este tutorial/following this
tutorial
.
---
Hecho con/done with
GIMP bajo/under GNU/Linux Ubuntu 11.10
---




Reply

Reply

well, so you can comment now here

, what do you think about my planets??

Reply

Reply

WOW,se oye interesante...
Reply

One of your most beautiful planets!The colour scheme is great,and the texture and patterns very realistic.Fantastic work!
Reply










this is also my favourite planet along with
Lwahusutalli
and
Enwanda-Qitussili
.
I have to think yet in a mechanism that the animals behind that black layer have photosynthesis.
thank you indeed

Reply

Reply

thank you

really glad you like it.... they have an atmospheric problem too, lol.
Reply

What type of atmopheric problem?
Reply