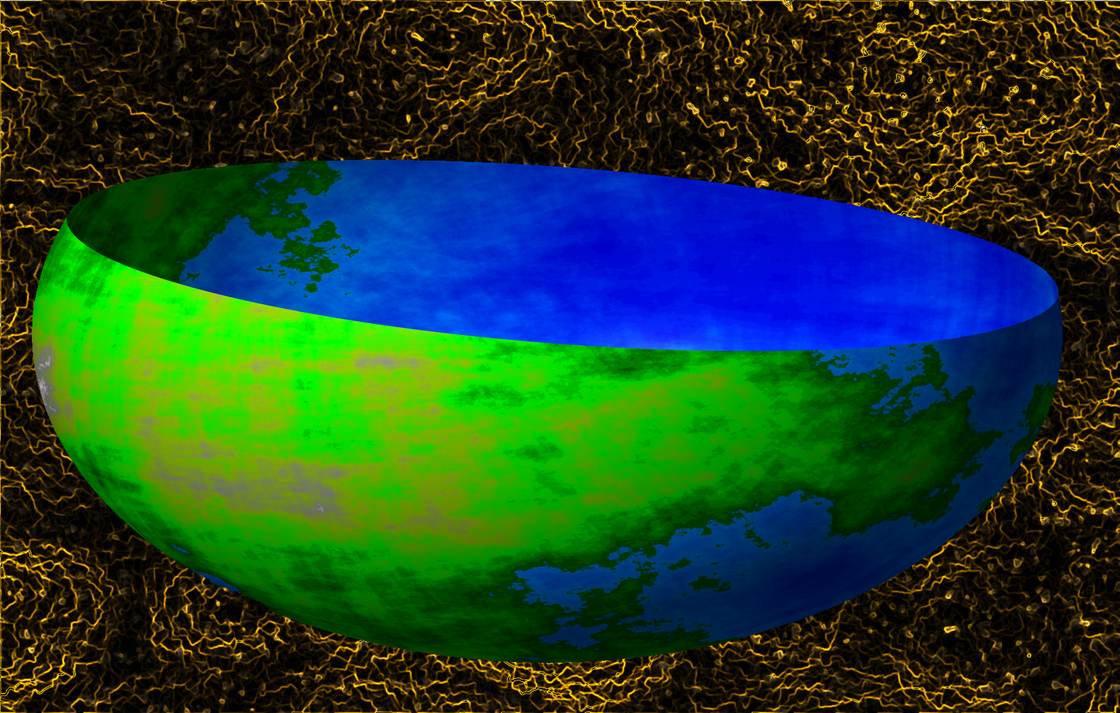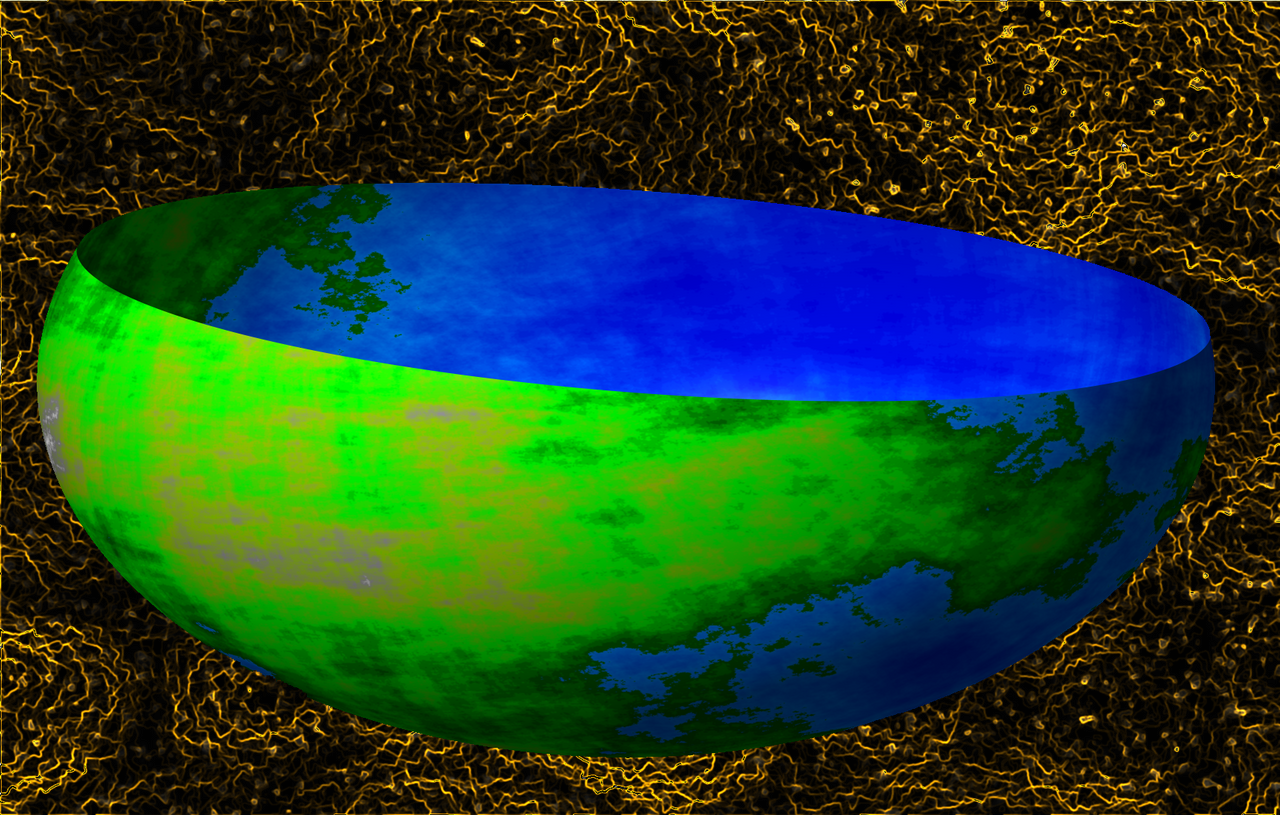 Deviation Nº152 << PREVIOUS || NEXT >>
---
Trabajos relacionados/related works
El Planeta Trunakhi
,
El Planeta Dossor
,
Los Tyrannosaurus Rex de Echlye
,
Los Tarbosaurus de Echlye
,
Servidoras de los Estrígidos
.
---
Descripción/description
¿Por qué la forma de un planeta tiene que ser esférica? Bueno, la acelaración/gravedad generada por grandes masas hace que un planeta tome esa forma por sí solo, es un tipo de equilibrio estable...
Pero, ¿Qué pasa si nos atenemos a reglas fantásticas?
Que surge esto.
Este es el planeta gemelo (o Mundo-Clon) del
Trunakhi
. Trunakhi es el antiguo nombre del
Planeta Dossor
antes de que se volviera rojo como la sangre.
Este planeta es su gemelo y se llama Echlye pero también es conocido como Mundo Cuenco.
---
Why always the shape of a planet must be spherical ? Well, the aceleration/gravity of a great mass took that shape by itself, it is a kind of stable equilibrium..
But, if we took fantasy rules? If we follow fantasy paths this one appears.
This is a twin planet (or Clon-world) of
Trunakhi
. Trunakhi is the ancient name of the
planet Dossor
, before turned red as blood.
This planet is his twin and it is called Echlye but it is also know as Bowl World.
---
Planeta/Planet
Donjon Maker
,
Cómo mapear un objeto a una esfera
.
---
Hecho con/done with
Donjon.bin.sh & GIMP bajo/under GNU/Linux Ubuntu 11.10
---




Reply

Es la teoría de la tierra hueca. Ta genial.
Reply

Jajaja, no me había dado cuenta pero tienes razón. estuve leyendo unos libros en los que hay una tierra hueca... eso me influiría, también a lo mejor me influyo la idea de la esfera de dyson/pryan/mundo anillo etc

¡Saludos y gracias por el comentario!
Reply

agree with the idea

same goes for 3d
we very tied in photographic customs/usualness/optics/comfort zone
is a kind of laziness seems...
strong gravity in mind habits...

Reply

Interesante dibujo

. con que programa hizo los continentes?
Reply

O.O Amazing idea!

Very well done!
Reply


Es genial!

Reply