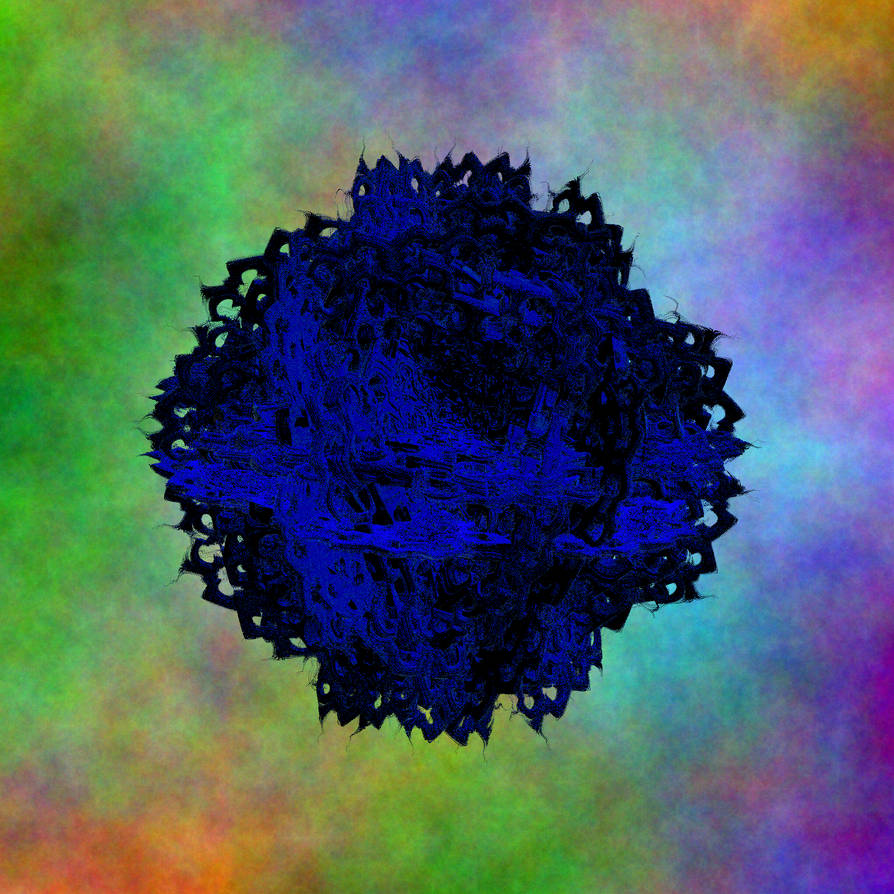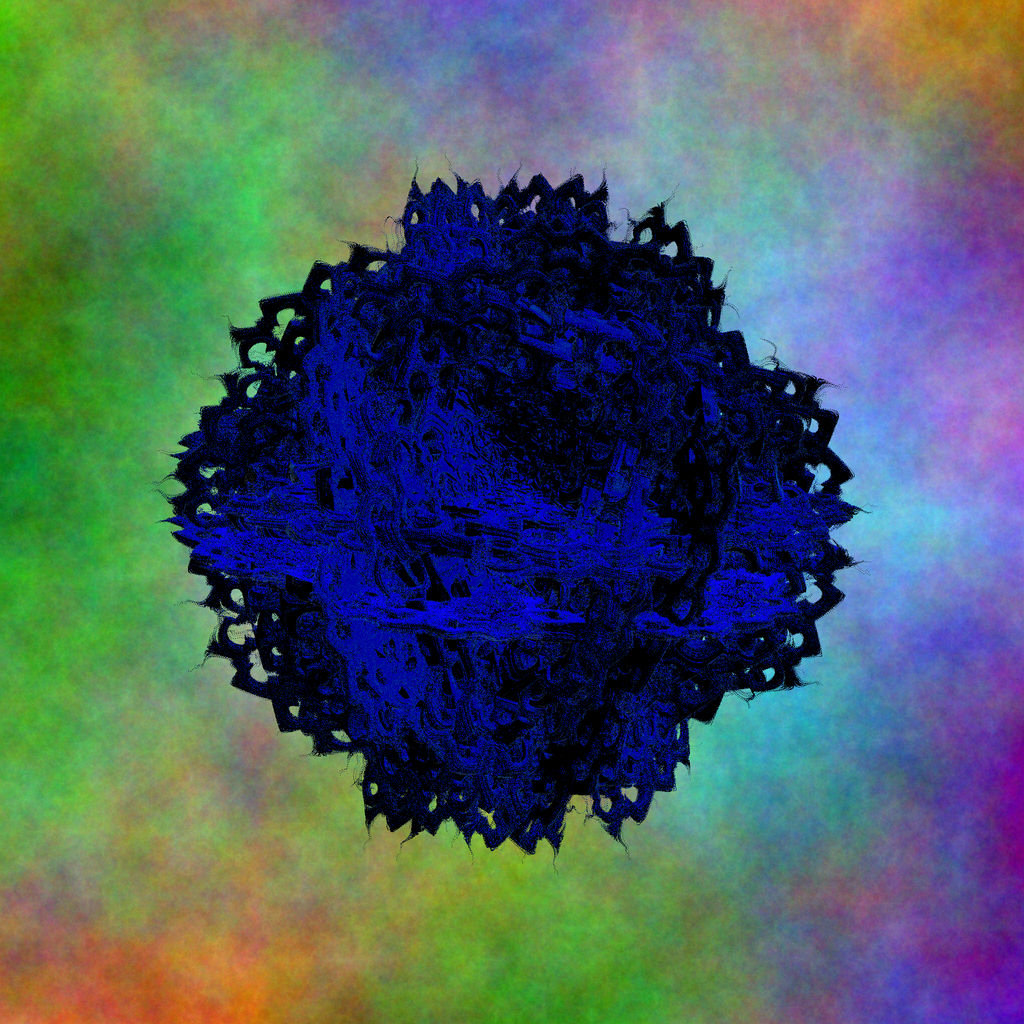 Deviation Nº114 << PREVIOUS || NEXT >>
---
Trabajos relacionados/related works
Planos Vitales
,
Planos Núcleo
---
Descripción/description
Destructor de Planos Vitales o "Xiöýi tâhhjö" (arma destructora)
Después de la Batalla Suicida (todo un éxito a pesar de las bajas, puesto que el
Dragón Níveo
superviviente tardó mucho en salir de su Plano Vital y quedó ciego), los
Señores del Mal
desarrollaron un tipo de arma especial, para evitar tener realizar ninguna incursión más en un Plano Vital.
Este arma (llamada Xiöýi-tâjhö, "arma destructora") no necesita de ningún portador y se aprovecha de que dentro de un Plano Vital la física existente no suele ser muy diferente que la que conoce el Supremo Dragón Níveo (que por otra parte puede ser extraña también). El arma es enviada al interior del Plano Vital y se activa cuando detecta que efectivamente se halla en un Plano Vital. Tiene forma de semilla enorme con cuchillas asimétricas surgiendo de todos lados. Es de un color negro profundo, aunque puede ser también amarilla o azul oscura. En cuanto se activa, se despliegan unas cuchillas y se anclan al terreno¹. Su misión es envenenar la realidad del Plano Vital, llegando a infectar la mente del Supremo Dragón Níveo. Estos artefactos fueron creados por los
Forjadores de Pesadillas
.
*¹: En realidad no necesita tierra propiamente dicha porque lo que hace es incrustarse en el Tejido Planar del Plano Vital.
---
Destroyer of Vital Planes or "Xiöýi tâhhjö" (destructive weapon)
After the Suicide Battle (that was a success despite of the high number of casualties, because the Supreme Niveous Dragon that survived took a long time to get out of his Vital Plane and he was blinded). The Lords of Evil developed a special type of weapon in order to avoid to have to raid anymore in a Vital Plane.
This weapon (called Xiöýi-tâjhhö, "destructive weapon") doesn't need any carrier. It takes advantage of the fact that the physics law inside a Vital Plane are really similar to the ones where Supreme Niveous Dragon lives. The weapon is sent to the inside of the Vital Plane and it activated when detects that it is actualy in a Vital Plane. It's shape is like a enormous seed with asymetric blades coming from all sides. It color it is like a very dark black but sometimes it is yellow or dark blue. Whe it gets activated, the blades unfold and fixed in the ground¹. Their mission is to poison the reality of the Vital Plane, and eventually to infect the mind of the Supreme Niveous Dragon. These devices was created by the Nightmare's Forgers.
*¹: Actually it doesn't need "ground" at all because it nailed to the Planar Fabric of the Vital Plane.
---
Hecho con/done with
INCENDIA EX V (bajo/under WINE) Fondo y coloreado en/background and colouring in GIMP bajo/under GNU/Linux Ubuntu 11.10
---





Oh yeah! A very interesting and dynamic abstract indeed! The shape in the center looks neat - dark with an almost "menacing" look!

Reply

tengo que releer esta mitología, me perdí a cuanto los conceptos D: pero la idea se entiende
Reply

cierto, gracias por apuntarlo. Tengo que publicar el artículo de Planos Vitales (está totalmente escrito ya pero estoy esperando a que se publique el artículo 700 [la figura más perfecta de todo]).
El artículo de Supremos Dragones Níveos está aquí →
[link]
Ahora pongo ese enlace en la descripción...
Reply

De nada, pero por si esto ya es algo complejo de entender con todos sus dioses, criaturas y planos, yo creo con tan solo imaginarme la figura mas perfecta de todo quedare en blanco O_o espero poder terminar de leer toda esta mitología
Reply

Sí, es un problema. El artículo está quedando muy muy largo y con muchas notas al pie... no sé si eso es bueno o malo porque con tanta parrafada te pierdes facilmente pero sin las notas es como frases que pueden no tener sentido desde fuera... ojalá inventasen algo para hacer relatos con la mente...ahí se solventarían muchos de mis problemas jajaja

haré lo que pueda pero me está costando bastante tiempo (y no tengo) al final puede que se publique "Las Esencias" como artículo 700 porque una fecha provisional de publicación de Figura según como va es marzo... la parte positiva es que hay muchos artículos acabados esperando a ese

me gusta las cosas complejas jaja

Reply

jeeje!!!

bueno pasaré por su blogg así me aliviare de dudas y no le quitare tiempo a usted, ojalá se complete eso aria de oro estas publicaciones y también se invente esa maquinita de relatos mentales ¡quizás los señores del mal ya hayan inventado una jajaja!!!
Reply

Thats A Terrific Blue!

Love,
Harumi <3
Reply

Este artefacto quien lo usa? contra quien?
Reply