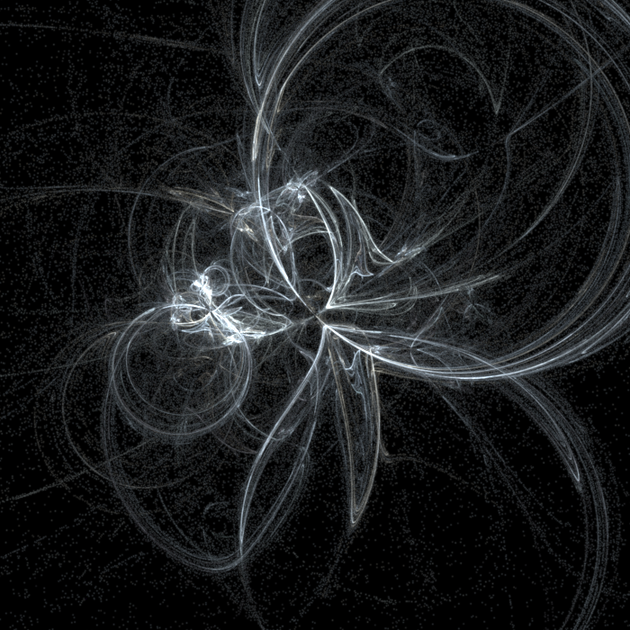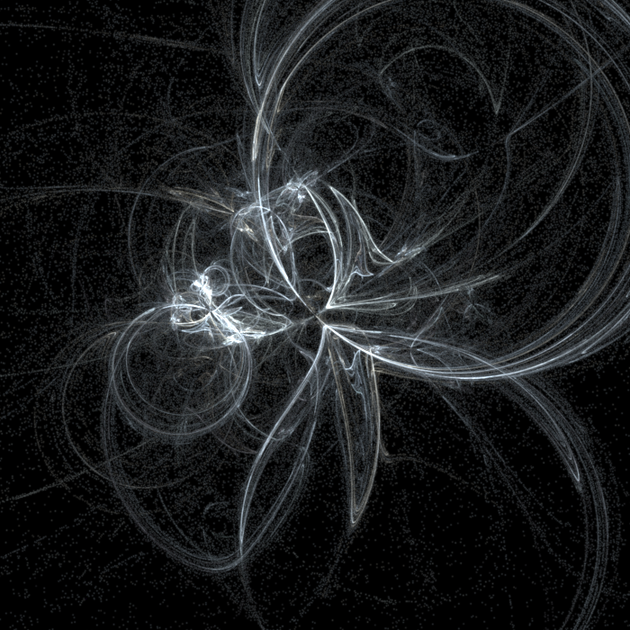 Deviation Nº05 << PREVIOUS || NEXT >>
---
Trabajos relacionados/related works
Destrucción de Qónvru I b (animation)
,
Destrucción de Qónvru II
.
---
Descripción
Tlral es un Dios Primigenio que provocó la
destrucción del Planeta Qónvru
mientras manipulaba la "dimensionalidad" de un plano llamado Fjel.
Las manipulaciones que hizo Tlral de ese plano provocaron colapso general del espacio-tiempo que se tragó al citado plano. Ello generó "arrugas" en los Planos cercanos y "puntos" donde el tejido del espacio "colgaba" de un punto con mayor densidad.
Uno de esos puntos era el planeta Qónvru.
El planeta Qónvru se halla en el centro de la imagen, donde se unen las líneas de tejido del espacio-tiempo de mayor densidad.
Si quieren leer más visiten →
Huecuvu
.
---
Description
Tlral is a Primal God that caused the
destruction of the Qónvru Planet
while it was manipulating the "dimensionality" of a Plane named Fjel.
The manipulations that Tlral did in that plane caused a general collapse of the space-time that swallowed the said plane. This generated "wrinkles" in the nearby Planes and "dots" where the fabric of the space "hung" of a place with higher density. One of those points were the Qónvru Planet.
The Qónvru Planet it was in the center of the image, were the lines of the fabric of the space-time were of higher density.
If you want to know more visit →
Huecuvu (spanish)
. You have to set your language in the google tranlator bar in the right. Probably the output it is a non-sense but at least you will understand something.
---
Creative Commons BY-NC-SA. Obras derivadas permitidas - Derivated works allowed.
Si usan esta imagen, pongan los créditos correspondientes (hecha por Jakeukalane y estos enlaces
tuscriaturas.blogia.com/2006/0…
jakeukalane.deviantart.com/gal…
If you use this image, you have to put this credits (done by Jakeukalane) and this links →
tuscriaturas.blogia.com/2006/0…
jakeukalane.deviantart.com/gal…
También notificarme. Also, notify me.
---
Hecho con/Done with
Realizado con/Done with GIMP bajo/under GNU/Linux Ubuntu 9.10
---






Reply

So epic

!!
Reply

yes!! i think so, i try hard that this would be epic

I like the story a lot. Is my avatar right now

Reply

Reply

Thank you indeed!

One of my favourite works (also for the literature behind that...) is my current avatar

Reply

I love how well thought your art is!And all those impressive planet and other celestial bodies names!!!Do you draw inspiration from some mythology fo them?
Reply

Well, some of names are related to names of real ancient places like
Kizzuwadna
(
Wizzuwatna
),
Waššukanni
(
Wyššukani
),
Arzawa
(
Arššawa
), and almost all of the rest names of the
Planets
like Ḫaššuwatali, Enwanda-Qitussili, Hurminiwa, Hullandwa are intended to sound
Hittite
guided by name generators such as those ones →
[link]
(specifically this →
[link]
) with this input (
real hittite names
)
Other names like
URTUSSA
or
NURTUKKI
, are intended to sound akkadian (mesopotamian), also following the convention to writing in all caps the words with uncertain pronuntiation.
But besides of all of that with the names, I do not follow specifically any mythology. In fact, those all digital manipulations ( i can't draw in reality very well, but digital programs are awesome and let me to do that) are useful to me for doing my own fantasy writings

(my own mythology).
Thank you so much for the interest

Reply

Very interesting!Are those softwares difficult to master?
Reply

It required time, but in my opinion, no, they aren't difficult.
For example for the planets you need GIMP: the planets are textures (that I did myself or get stocks, is showed in each deviation) and you need to do a square of NxN of the image. Then you applied Filtres→Map→Mapping objetc and then select the apropiate options and you will get an sphere. For the background I followed this tutorial →
[link]
.
Well, as long as I do all the mixes in GIMP I think that program is the most important for me. I think there are a lot of tutorials in internet.
Reply

Very cool.

Though... yeah, I can see how a planet wouldn't survive all that very well.
Reply

wow that's beautiful and incredible, or, and thanks for the favorite
Reply

I love this! Very beautiful work!
Reply

Excelente Historia

Reply

curiosa descripción, no sabía yo del tema
Reply

si quieres leer más cosas inventadas por mí, puedes entrar en
El Bestiario del Hypogripho Dorado
Saludos y muchas gracias por comentar

Reply