Current Residence: Collado Villalba
deviantWEAR sizing preference: ??
Print preference: Pen, Digital
Favourite genre of music: Metal, Clasicism, Barroque
Favourite photographer: mmm I don't remember
Favourite style of art: Landscaping and fantasy art
Operating System: GNU/Linux Ubuntu
MP3 player of choice: Amarok 1.4 /Open Cubic (terminal)
Shell of choice: Unity & BASH
Wallpaper of choice: And Then there was silence/
Resuscitation
Skin of choice:
Orta-squared+shikinoble+oxygen-refit2
Malys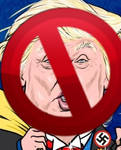 :thumb505659648:














Favourite Visual Artist
Allison Theus, Cara Mitten, Ursula Vernon, Michael Whelan...
Favourite Movies
V for Vendetta
Favourite Bands / Musical Artists
Blind Guardian, Ensiferum, Elvenking, Summoning
Favourite Books
Otherland, A song of fire and ice
Favourite Writers
Tad Williams. G. R. R. Martin , Margaret Weis & Tracy Hickman
Favourite Games
Lugaru, Overgrowth
Favourite Gaming Platform
GNU/Linux
Other Interests
Writing, Mythology,fractals, digital painting...