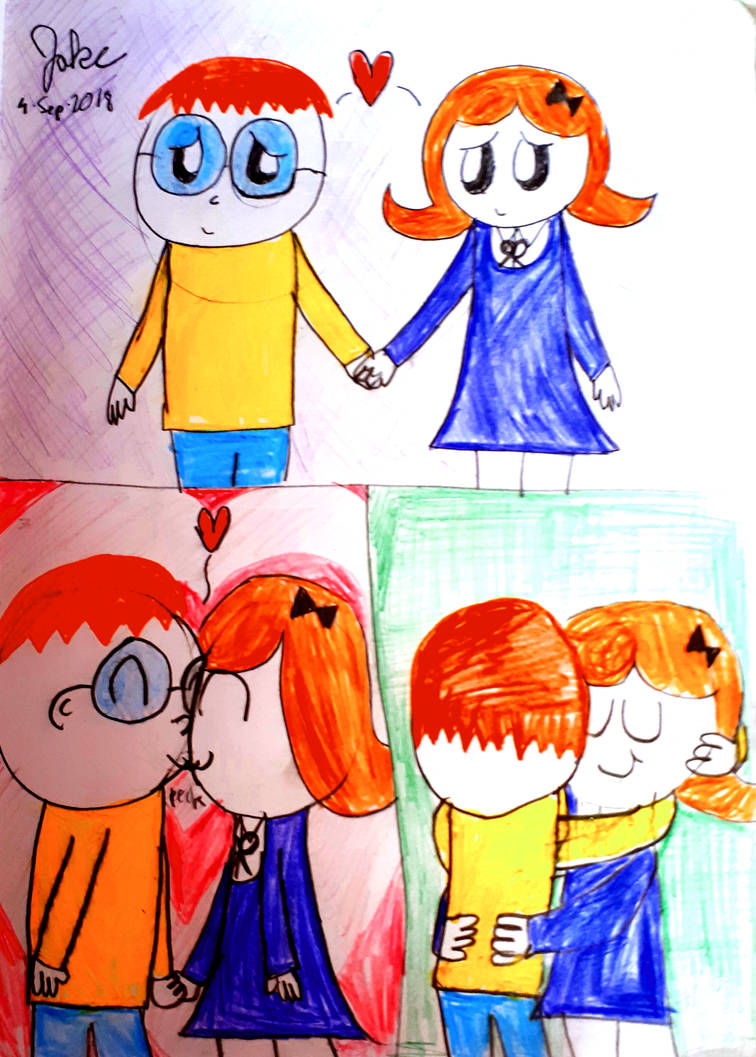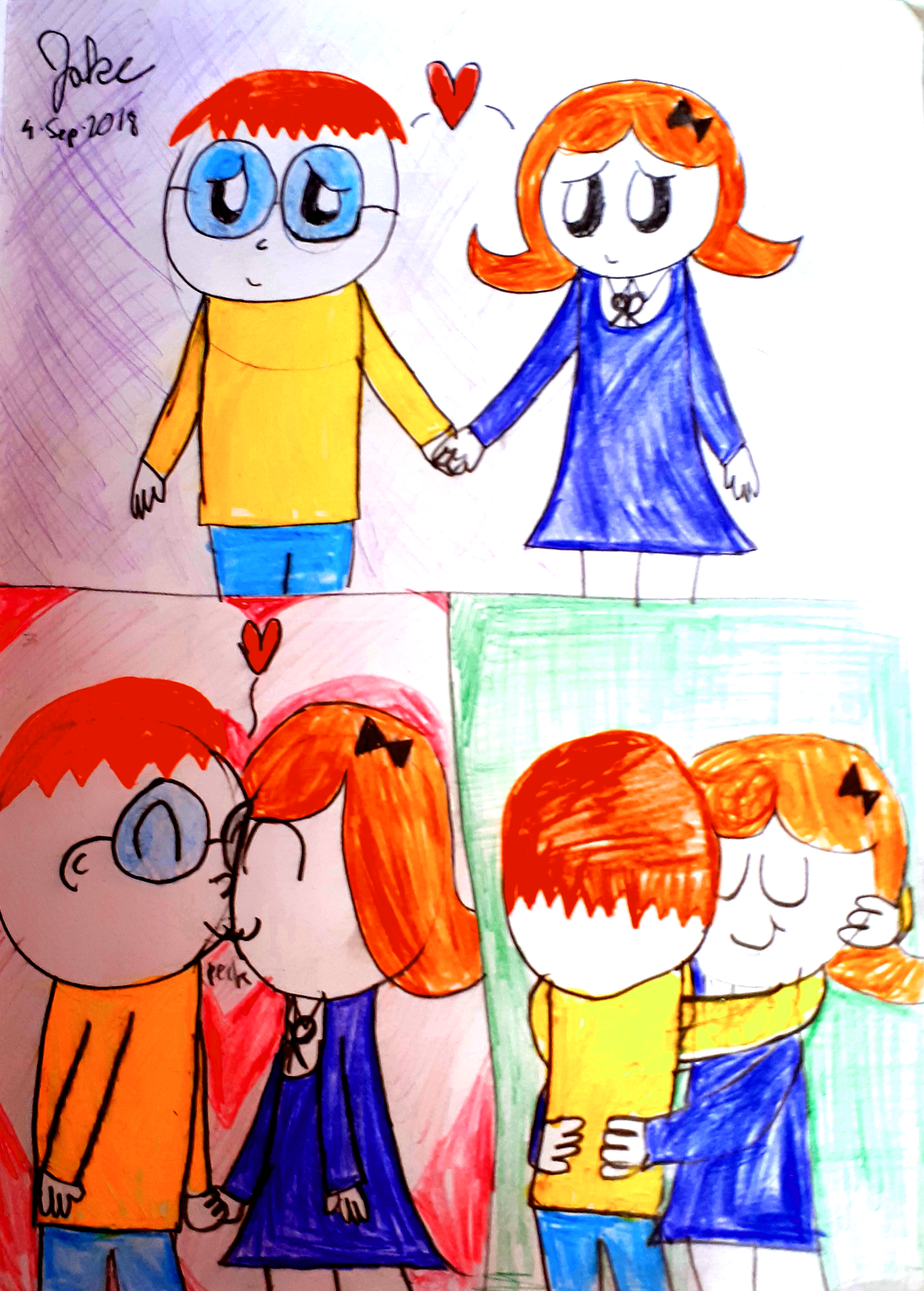 Watch
I felt like drawing me and Tilda together in some situations. Because I felt it was cute.
Enjoy!

Picture and characters (c) Me

The anatomy is wrong because there's no cohesiveness. You would need more practice to master. Also, markers aren't the best materials because they look childishly unpleasant.
Reply

Ah.
About markers, I didn't use those to color this picture. I used coloring pencils.
I just fixed the lighting and saturation to make it look brighter.
In hindsight, I probably shouldn't have done that because that's probably what made you think they were markers. But I can 100% confirm they are coloring pencils.
As for the anatomy, well I do try to figure out how the hands go, and how they hold them and stuff like that.
I could try sketching out my poses first before drawing them. That could be helpful.
Reply

To my view, they look markers to my taste. IF you want to master human anatomy, get a book on how to draw humans or find some sites to help you. Your skills need to be much better.
Reply