This is my deviantART account from Jake Sharratt. Enjoy my art!
I'm a Spanish person from Spain who lives in Ireland
My Birthday is on June 14th, and on the year 2000





Rules:
www.deviantart.com/jakelsm/jou…
SIGNATURE: Jakelsm, there can be only one!
Current avatar: My persona
Buy me a coffee!
ko-fi.com/jakelsm
Support me on Paypal:
www.paypal.me/woj2012









:thumb198608073:








:thumb92778707:








:thumb251424273: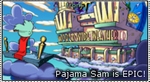 :thumb476553162: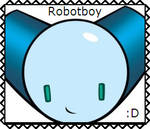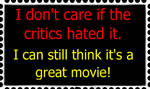 :thumb80232042:






BMP
No Preview





:thumb129684129: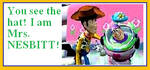 :thumb565227119: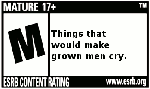 :thumb591792743: :thumb594480541: :thumb594479762: :thumb595984704:

:thumb585227092:

:thumb594482070:







:thumb595077351:


:thumb665739112:



:thumb589109041: :thumb589109777: :thumb623883565: :thumb580803593:












My Country's National Anthem

:
www.youtube.com/watch?v=YkkKgm…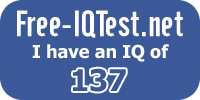 IQ Test
Favourite Visual Artist
Monty Python, Tomm Moore, Walt Disney, Mel Brooks, not Michael Bay, that's for certain
Favourite Movies
Wolfwalkers, Song of the Sea, The Secret of Kells, Toy Story 2, Wreck It Ralph, Totoro, Spaceballs, Borat, Scott Pilgrim Vs. The World, The LEGO Movie, Austin Powers, Stand By Me Doraemon, Wayne's World, Shrek 2, Shaun of the Dead
Favourite TV Shows
South Park, Kid Cosmic, Danger Mouse, Father Ted, Red Dwarf, Doraemon, Moomin, Daria, Mrs. Brown's Boys, Powerpuff Girls, Shin Chan, Animaniacs, Invader Zim, MLAATR, Robotboy, The Ricky Gervais Show...
Favourite Bands / Musical Artists
Weird Al Yankovic, Michael Jackson, Crush 40, Queen, The Beatles, Slayer, David Bowie, Iron Maiden, Limozeen, Oasis, Beach Boys, The Monkees, Muse, The Divine Comedy, ANYONE THAT ISN'T JAKE PAUL
Favourite Books
Astérix and Obélix, Of Mice and Men, Scott Pilgrim, Wonder, Pixarpedia, 1001 Video Games You Must Play Before You Die, The Smurfs, Where's Wally, Garfield, Diary of a Wimpy Kid, Wonder...
Favourite Games
Super Mario Odyssey, Sonic Adventure 2, Smash Bros, GMod, Undertale, BATIM, Cave Story, Blazblue, Vib-Ribbon, GTA, Rayman 2, LEGO Island 2, Mighty No. 9, Mega Man 2, You Don't Know Jack, Skullgirls, Scribblenauts, Theme Park World, ...
Favourite Gaming Platform
Nintendo Switch, Nintendo 64, GameCube, PS2, Xbox, GBA, PS1, GBC, DS, Wii, PS3...
Tools of the Trade
Pencils, DVD-Rs, Karen