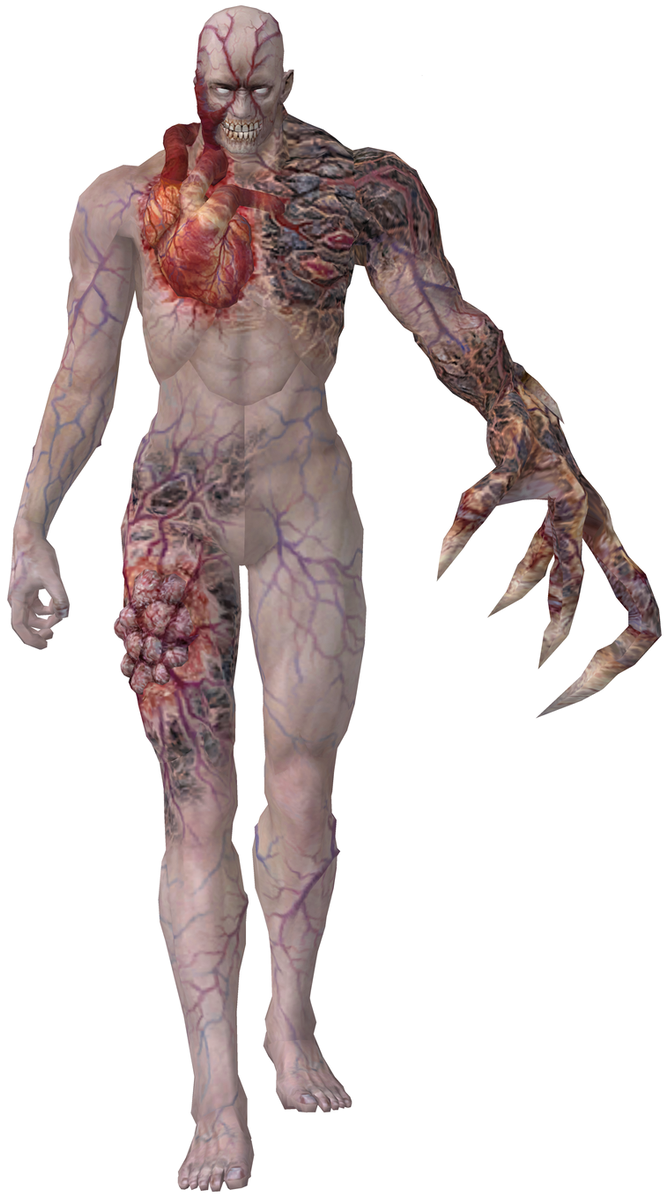 Watch
This
Tyrant
, code named "
T-002
", was part of the
Arklay Laboratory
's quest to develop the "ultimate life form".

it was said that the fight against him was hard, but i found it globaly easy . the real gard thing is when he start to run, and then you have a changement of the camera . that's the only really hard point , otherwise it's globally easy. just one thing , i saw he can deviate the missile of the launcher

Reply

is it texture seams or unmerged vertices or perhaps just hard normals on his abdomen and up to his chest?

Reply