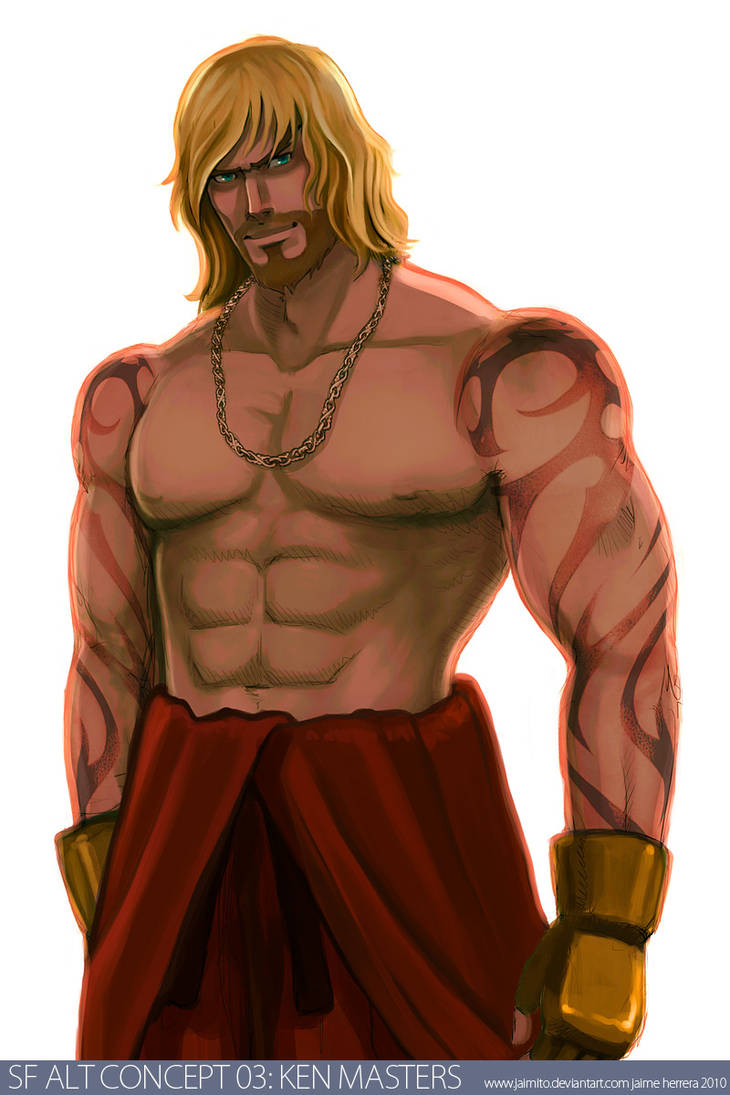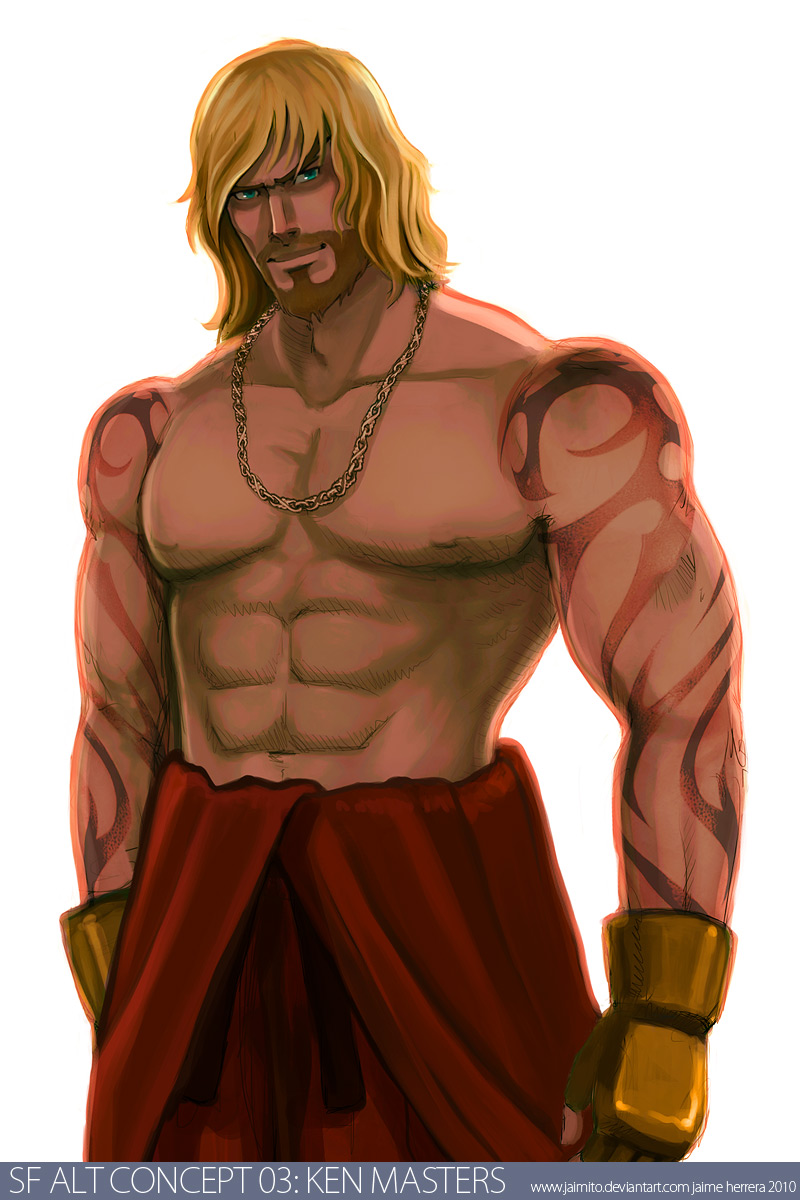 Watch
Hi!
Alt Concept Time!
Ken Masters with tattoos. Now more bad-ass than ever! XD.
I wanted to give him a more american style, a little bit cholo, hip-hop,bling-bling... you know what I mean.
I hope you like it! And pease take a look to my gallery for more.
Thanks to this guyz for the support and for sharing me some cool moments at my streaming:



Kojito (Twitter whore @kojiro_o) Yeikox (Twitter bitchier bitch @yeikox) and more.