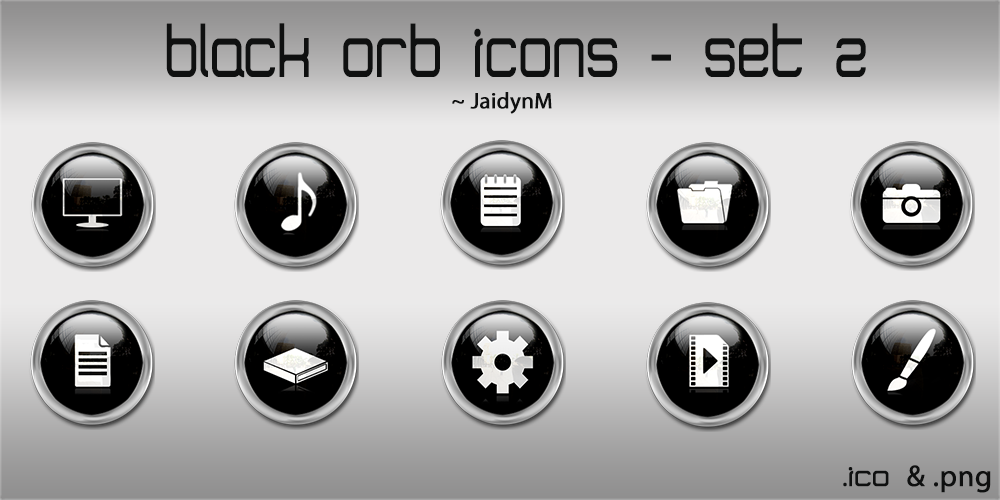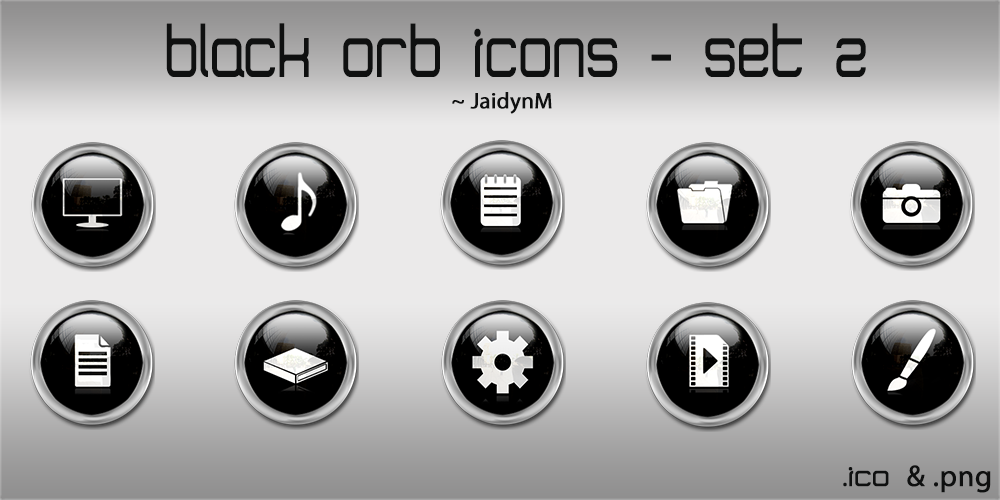 Black Orb Icons - Set 1 (
[link]
)
Black Orb Icons - Set 2
A set of 10 black orb icons. They come in both .ICO and .PNG formats.
If you want any more icons, please comment on which ones you want specifically.
The icons in this set are:
* Control Panel
* Disk
* Documents
* Music
* My Computer
* Notepad
* Paint
* Pictures
* Videos
* Windows Explorer
No alterations, no commercial use without my permission etc. etc.