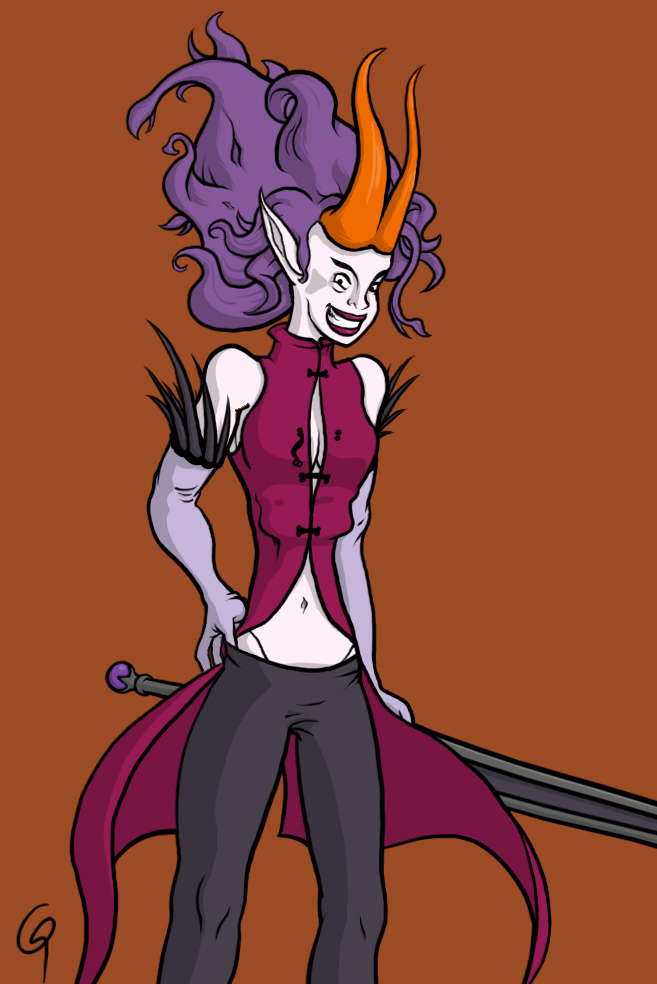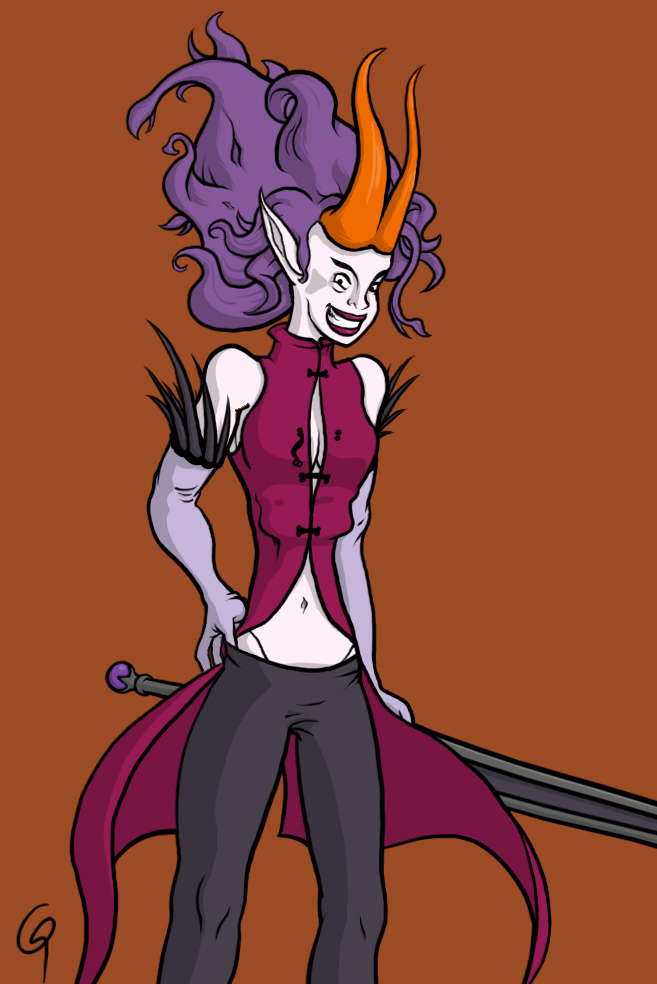 Watch
I am super not-happy with this one, because it's literally unfinished. This is where I stopped, due to a deadline (Which, yes, means that I should have
started earlier
).
Some time, I'll go back to this and make it stop sucking. Until then, here this is.
She's a character from a webcomic called
Flaky Pastry
, and at one point choose to look all cool and "evil" to sword-fight a nun. It's a cool look. Here, she's not even holding the sword by the handle because that's just how she rolls. Or... it could mean that the sword is unbalanced. But it's
probably
because she just doesn't care, and (In addition to her living hair) sports regenerative flesh.