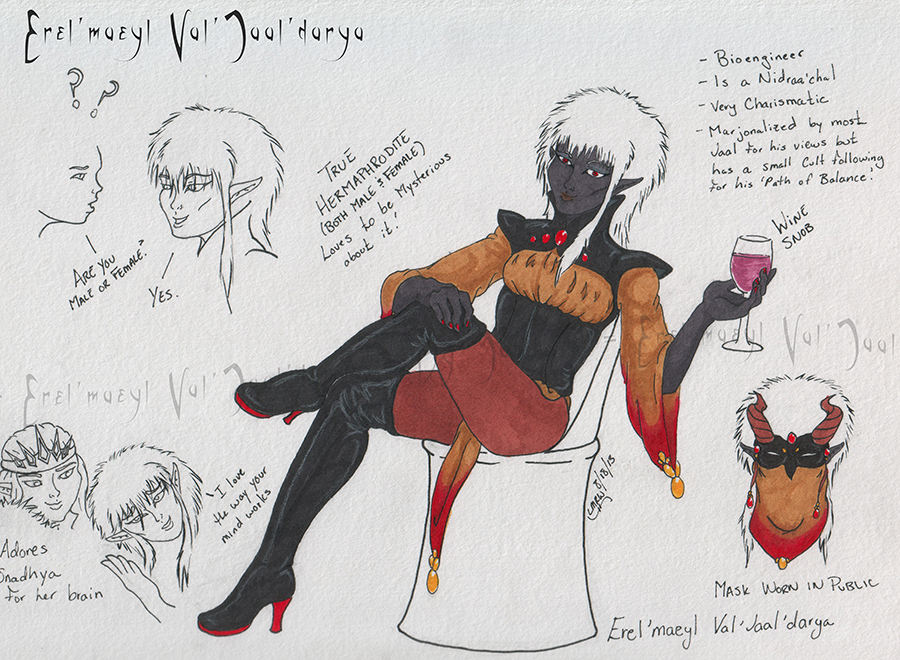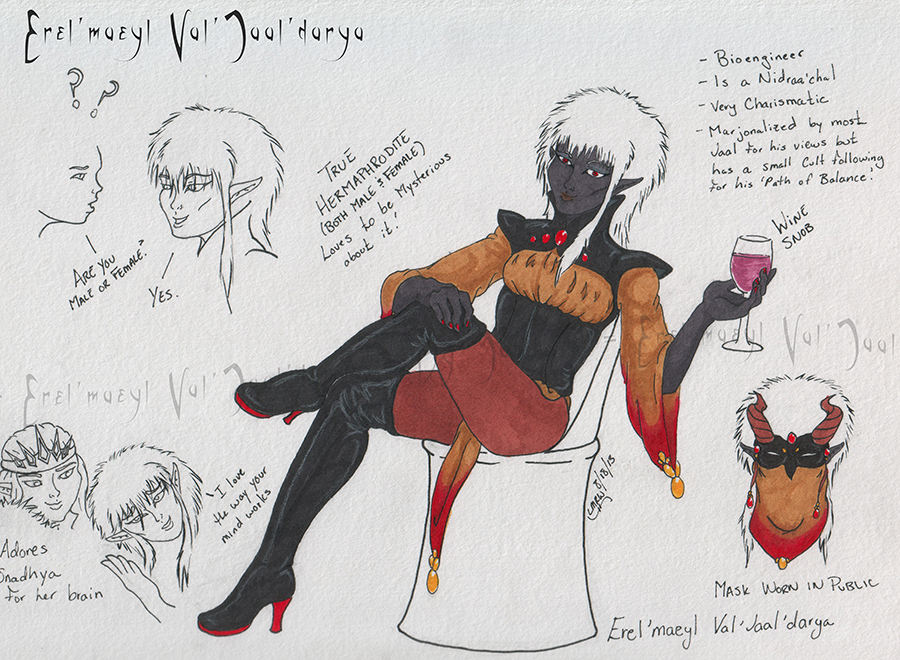 Watch
My cameo for the upcoming chapter 44 in

comic
Drowtales
.
He's... well, not a he per se. And that's just one interesting fact about 'em.

Any resemblance to the Goblin King Jareth (David Bowie) is completely intentional.

Is he/she tainted? The eyes look red.
Reply

Yes, he is a tainted Nid.

Or he's got really convincing contacts.

Reply

Ah, thanks. So what gender pronoun should I use when I refer to Erel? So far, I'm just using "he or she" instead of just "he" or "she".
Reply

To be correct I sent Kern the following info:
Instead of using "He/She", "His/Hers" etc. with him, instead use "Xe" "Xis" "Xim" "Ximself" – But if that's too much of a pain, xe still thinks ximself primarily as male, so he, his, himself etc. is fine too.
But even I slip up using those and Kern even called me on it, lol!

Reply

dear god
i would let him capture me and put me in a labyrinth any day
Reply

He'll sing as he steal your babies to turn them into goblins- i mean golems.
Reply

I need to draw this now, lol. Stealin' Mel's newborn and her being like, "Well its better than being raised by Quain" and he's all FAIL.
Reply

I've had Magic Dance in my head for hours now!

Reply

Our merry band will be fantastic!
Reply

Yes indeed! The best of the fabulous!

Reply