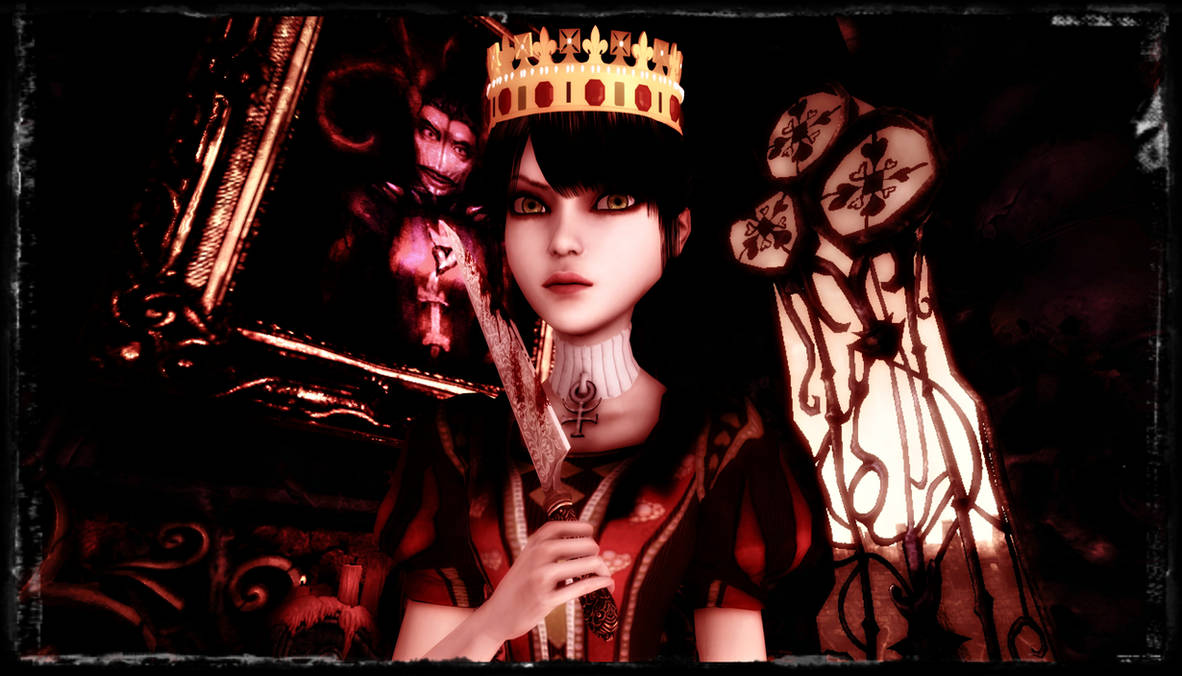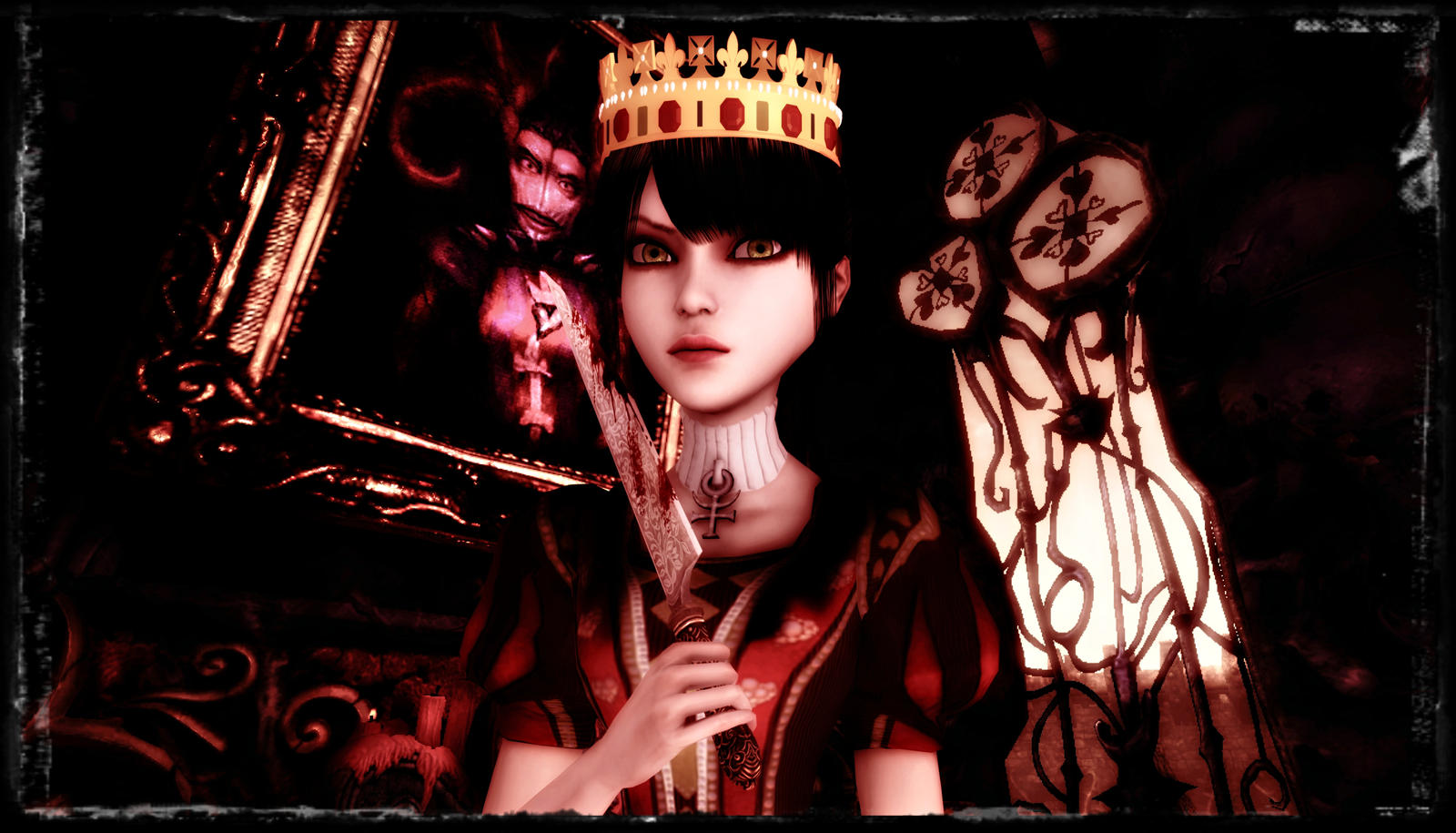 Watch
XNALara, Paint Shop Pro 7, and PhotoScape.

Updated: 11/07/12.

Alice Royal meshmod by tombraider4ever.
Vorpal Blade by Daventry.
Hair by o0Crofty0o.
Background: PC screenshot taken by me.

She looks good with bangs
Reply

I like her here!She is too cute

Reply

Reply

Reminds me of the end of Through the Looking Glass.
Reply

YES!!!
Jake: Ah, yes, all is now finally right with our world. Live long Alice, your true Highness!
Reply

Reply

Jake is, in my head, a new friend for Alice. After Madness returns, Alice attacks someone from Londerland that she believes to be an enemy, but it is instead just a kindly old woman. Alice is then sent back to Rutledge. While there, she meets jake Berrington, a young boy who was abused all his life, and is despraltey seeking help. he falls for Alice, and she tells him of Wonderland. However, the Red Queen has set up a new rule, using the Dollmaker's remains to up her power. Alice must stop her, and now, she has some help: Jake Bellington, Jake's Wonderland counterpart. Jake is strong, witty, charming, and above all, loyal. he belives that Alice is the true queen of wonderland, and he shall do anything to ensure that she wears the crown in the end. He is missing an eye, and he carries an axe that he stole from one of the Card Guards.
Reply

Reply

Thanks! The sad part of my story is that, while after finishing off a certain enemy, a whole army of card guards attacks them. Jake knows that even with Hysteria Alice, there is no way that they can get past them, so he does the only other thing that he can think of doing: He gets Alice to safety, and holds off the guards while Alice escapes. Alice does, but turns back, and wittnesess Jake getting beheaded. Anguished at the lose of her dear beloved Jake, she retreats to the real world, only to learn that the Tweedles's real world counterparts have savagley attacked him, as punishment for him attacking them when he was standing up for Alice. He hadn't fought back, because Alice had told him not to hurt anyone. Heartbroken, she realises that there is no retreat, real world or in Wonderland, so she does the only thing left: Face the Queen, and reclaim Wonderland, not just for herself, but for Jake as well. Alice is victorious, and as she leaves the castle, she is greeted by a very much alive jake. They embrace, and Alice returns to the real world. The real Jake is still out cold, so Alice waits for him to wake up. When he finally does, Alice confesses her love, as does he, and then she tells him of what she did in Wonderland. They kiss, and all is well. Also, during Jake's fight with the Tweedles, he loses one of his eyes, making him look more like Jake Bellington than ever before.
Reply

a real gothic horror-----------i like ..............god she's creepy
Reply

Reply
Reply

I like her haircut, somehow resembling yours

Reply