I've been best friends with Chase (
PenguinSlayerXD
) for a long time and recently we've started dating. So I wanted to do a little something special for him. For the last 6 months I've been working on a secret art project for him. I was going to wait until his birthday (May 7th) to give it to him but couldn't hide it any longer (I was too excited).
It originally started as a project for myself because I wanted a custom wallpaper of us together. I had so much fun that I kept on drawing pictures and started making them based on things we were big fans of or stuff that was just personal. After about the 10th drawing, I realized that if I made 2 more drawings, I could make him a full custom calendar!
I had them all printed up in an actual spiral bound calendar at a local printing shop. I also had a picture book version made for him to show off to his friends and family. I gave it to him a few days ago and he loved it.
I know I don't post on here as often as I used to, but I want to share with everyone the collection that has taken 6 months to complete. This was one of the hardest secrets I've ever had to keep. I wanted to post them as I finished each piece, but I didn't want to risk him seeing his present early. It was such a fun project though!
Be sure to check out each one for further information behind the images.
Chase & Kit-
January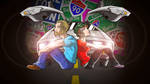 Steampunk Train-
February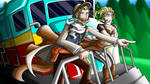 Steven Universe-
March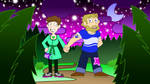 Rocket Centaur & Space Valkyrie-
April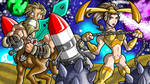 Dragonball Z-
May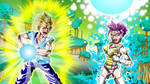 Rick & Morty-
June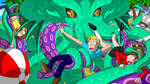 Mad Max-
July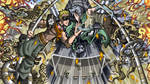 Gravity Falls-
August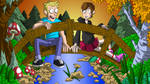 Mario-
September
Harry Potter-
October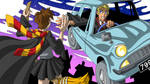 Resident Evil-
November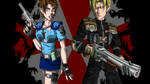 Red Dwarf-
December