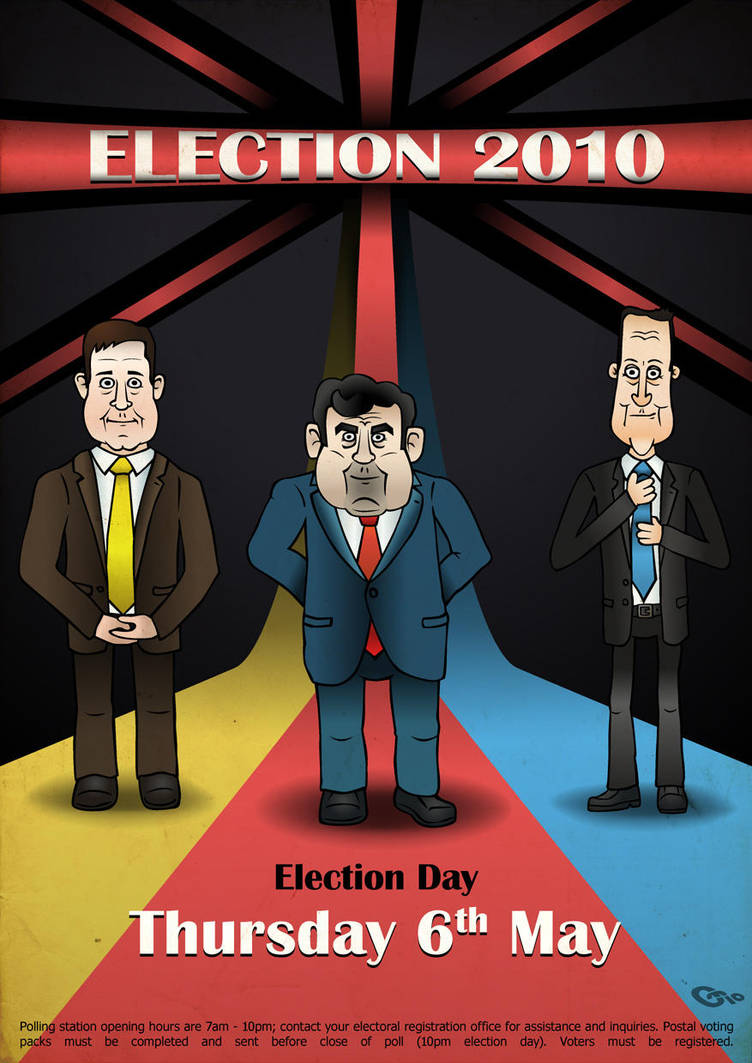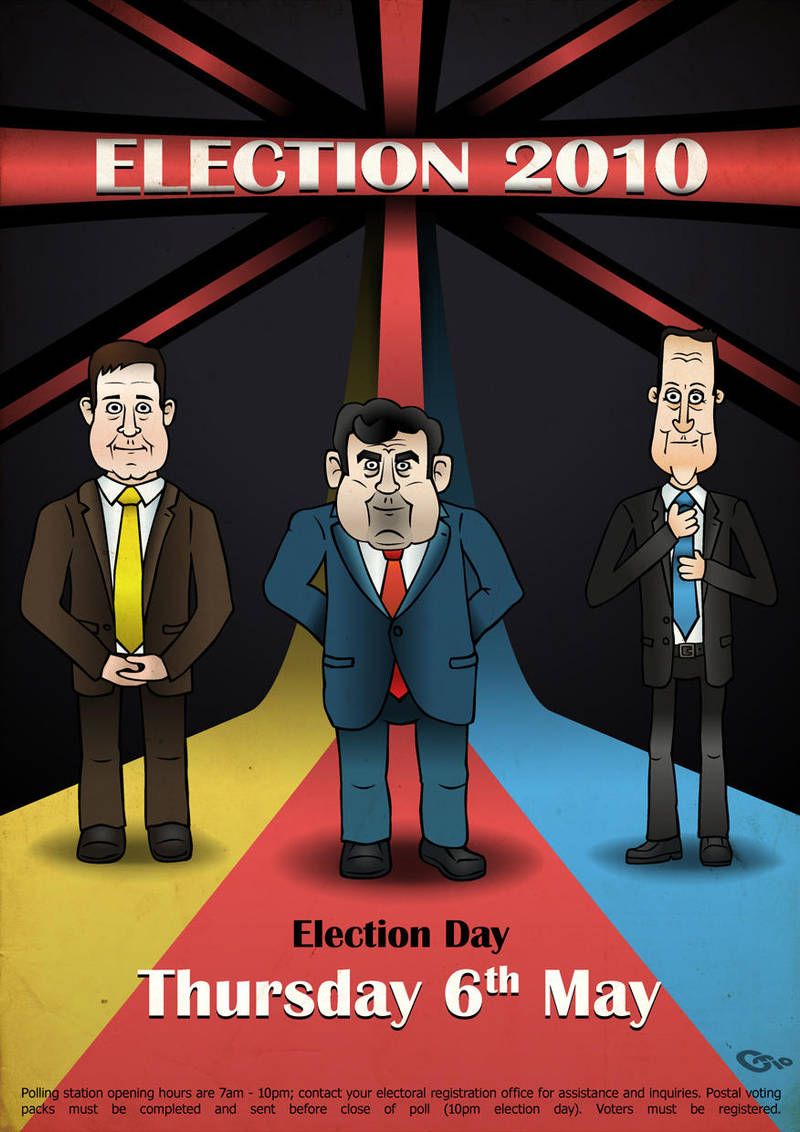 Thursday May 6th was the United Kingdom General Election day! ... and nobody won.
It's a hung parliament, which is a rare thing, and the leaders are trying to work out a power-sharing agreement. For non-UK peeps, they are the Liberal Democrats (led by Nick Clegg, left), Labour (centre, led by the current Prime Minister Gordon Brown), and the Conservative Party (led by David Cameron, right).
I made this in a darn quick turnaround (3 days max) and posted it to
my new blog
Thursday morning.
Update:
In case you cared, it's a coalition government; Cameron is Prime Minister, while Clegg is Deputy PM. Brown stood down as Labour leader.