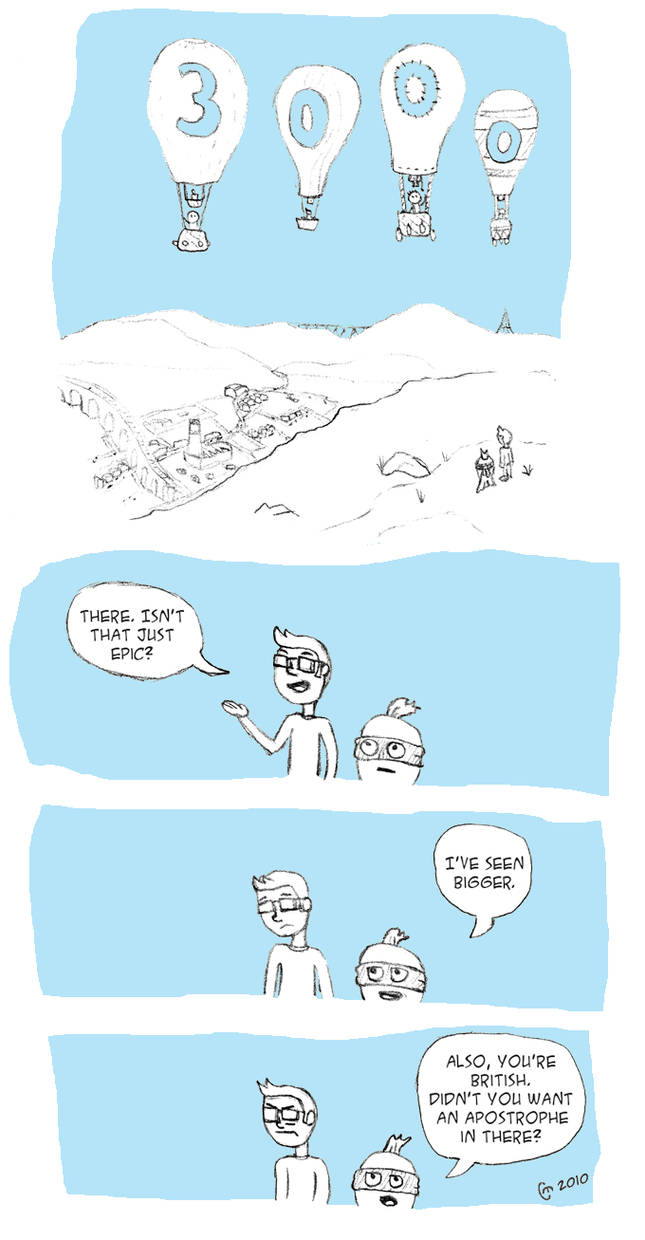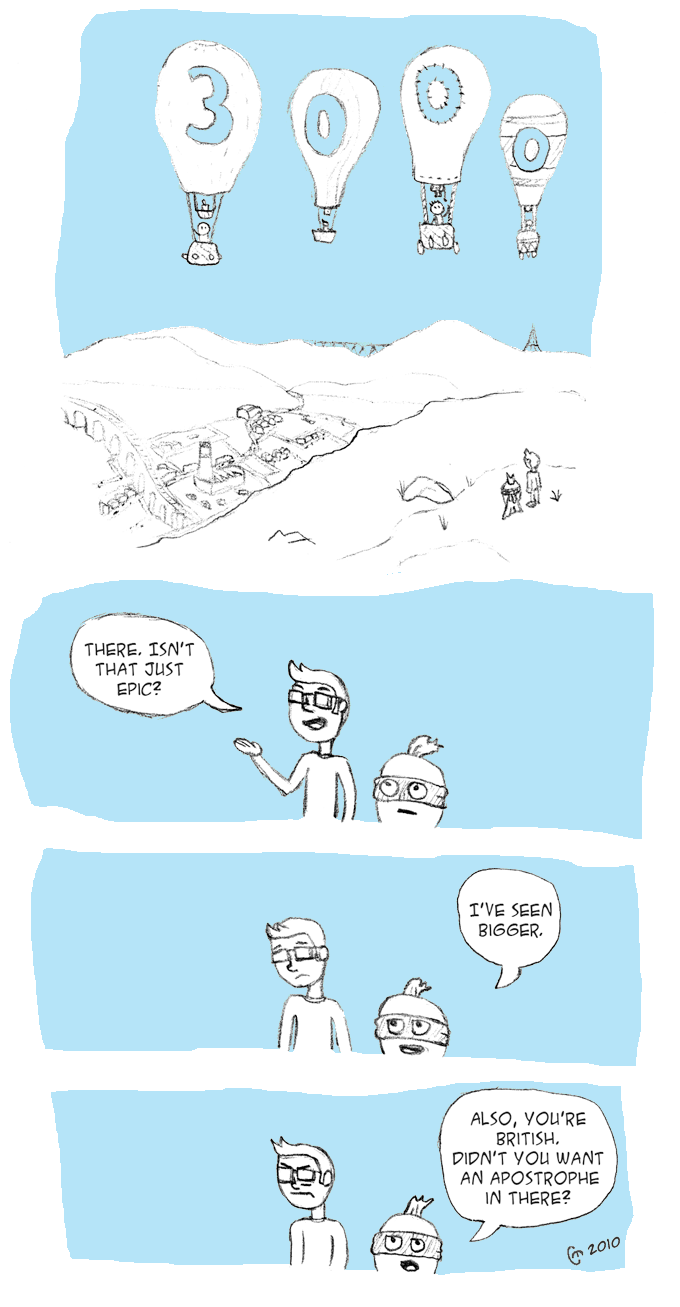 Watch
Hey look, i've passed 3,000 pageviews! So here's a celebratory comic.

It's not my main aim on this site to be popular. That's a good thing, cause i'm not. ¬_¬
3,000 views in 4 years: There are people on here with millions of views, and plenty of people who've got more views out of posting complete rubbish. Anyway, yay and all that!

p.s. Yes, that's Super Turnip next to me. Haven't forgotten about him. Though saying 'apostrophe' instead of 'comma' shall only enrage comic-me further.