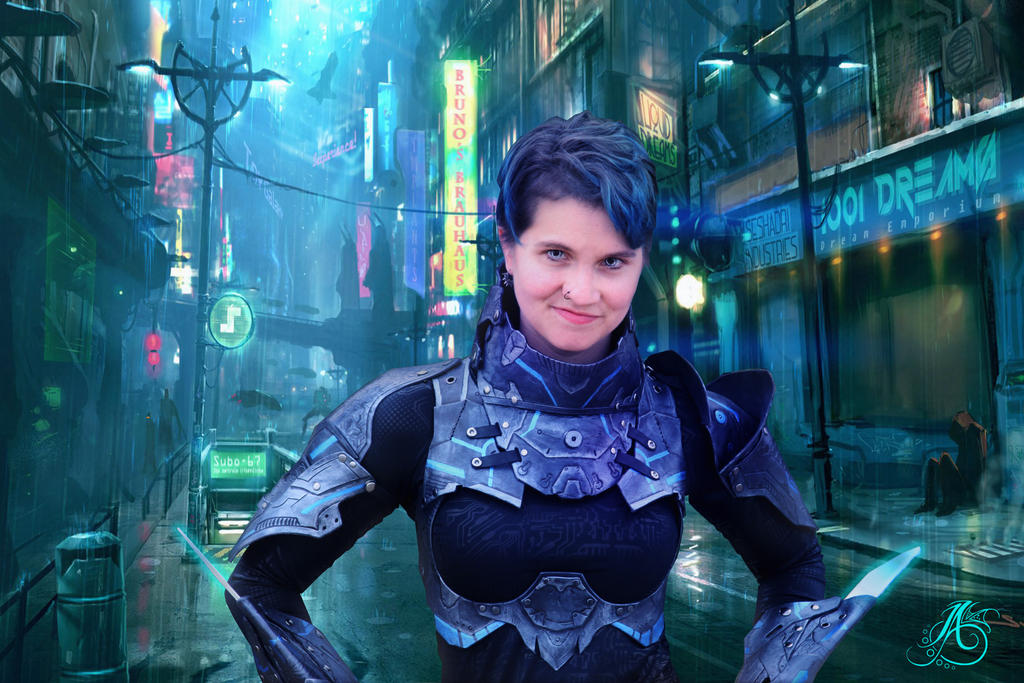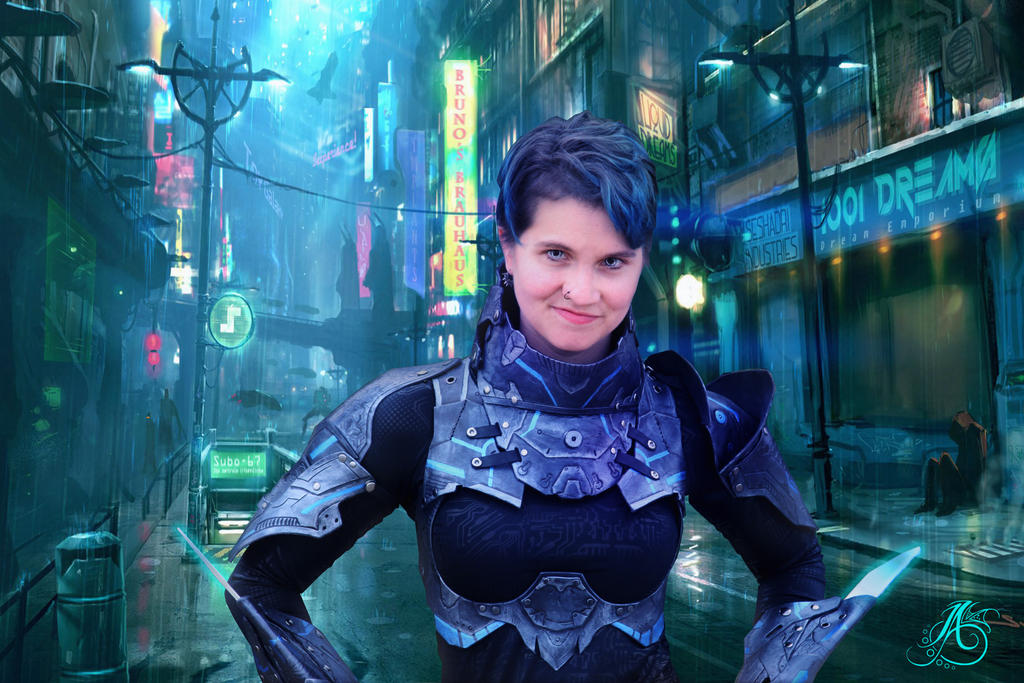 Watch
Finally getting around to editing some of the photos my friend James took at WWWC. This is the armor I built for my Shadowrun infiltrator SPECTRE36. The armor is all leather and Acrylic. It also glows. There are at least twenty five LEDS in it. For more, go to www.jafantasyart.com or www.facebook.com/jafantasyart

Looks wonderful! Needs to be more Shadowrun cosplay.

Reply

I totally agree. We are trying to boost cyberpunk interest in cosplay.
Reply

Yep. These days people get Cyberpunk confused with Cyber-Goth. Both are entirely legitimate genres and deserve to be around, and are cross connected certainly, but it can get confusing for laymen.

Wish I could do cosplay. Ah well.
Reply