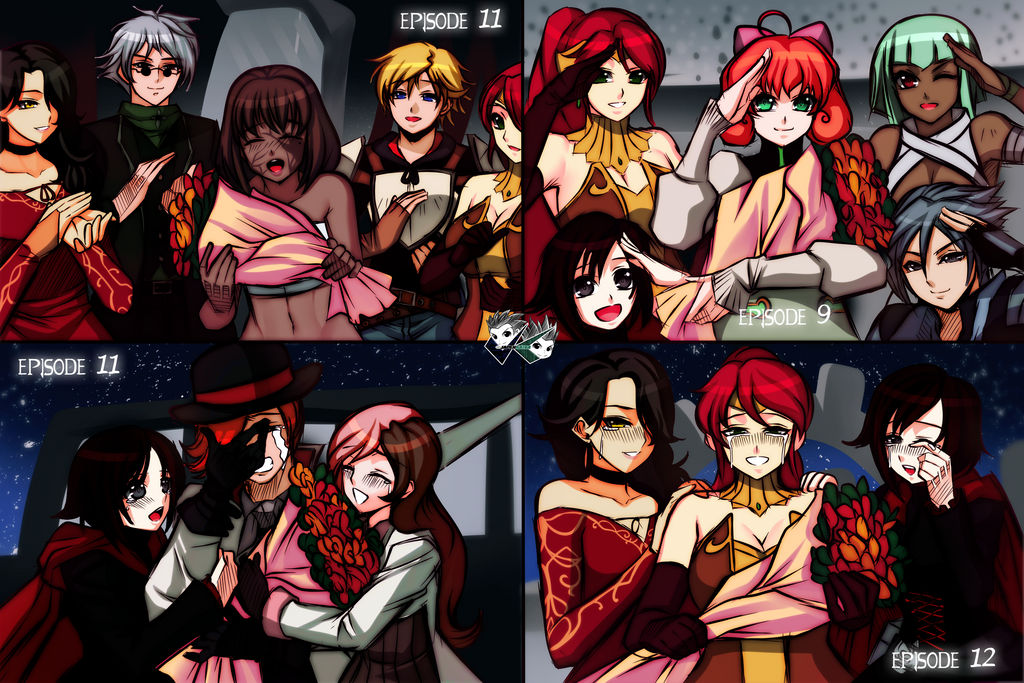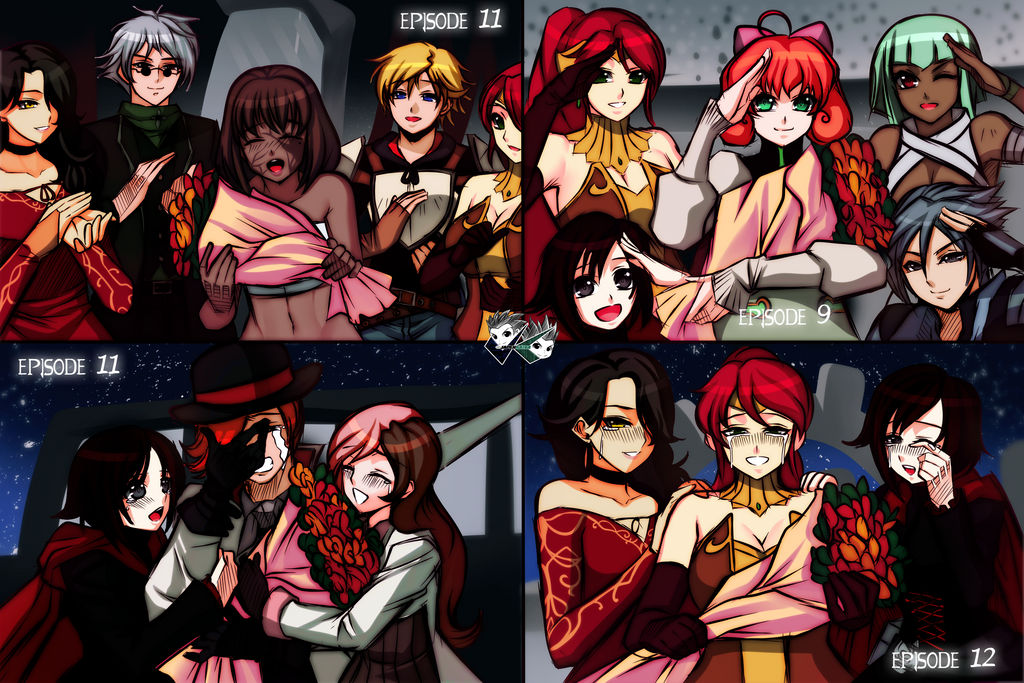 "It's a wrap!"
Penny, Amber Torchwick and Pyrrha as they receive their thank you flowers on their job well done during Volume 3 Episodes 9 through 12


It was an awesome volume and a lot of surprises! And still can't believe the revelations XD
Just though about this when I watched the latest episodes. I drew the characters that are gone. But in reality, just their roles are ended. I'm sure they will come back maybe for flashbacks or Penny can be rebuilt but still I dunno. I first drew the thank u flowers. Then if I can, I will draw the other characters as well that I havent drew here, just ending their scripts and roles, and just taking pictures next time, like Yang Blake and Adam in one scene, weiss with the other students, Taiyang and Qrow, Ozpin and Cinder after the battle, and Salem....something like that, but that would be for next time

P.S.
Just for fun, if u guys can give the following some captions on what they are saying ?XD ehehhehe
RWBY belongs to Monty Oum and Rooster Teeth
Thats a wrap art
------------------------------------------------------------------------------------------------
Hai sai !! Jaden Kaiba are 2 persons (in fact Twins) and both are Artist from the Philippines

MY Facebook Page
www.facebook.com/jadenkaiba
Facebook Art Page
www.facebook.com/jadenkaibaart
School Fight Fan Page :
www.facebook.com/pages/Yui-Yus…
Tumblr Page
jadenkaiba.tumblr.com/
Follow Me on Twitter
twitter.com/jadenkaiba
Add me on Pixiv
pixiv.me/jadenkaibaex
Follow me on Instagram
www.instagram.com/jadenkaiba/
Follow me on Artstation
www.artstation.com/artist/jade…
Follow me on Drawcrowd
drawcrowd.com/jadenkaiba
SUKI me on Tokyo OtakuMode
otakumode.com/jadenkaiba
Subscribe me on Youtube
www.youtube.com/user/3000kaiba…