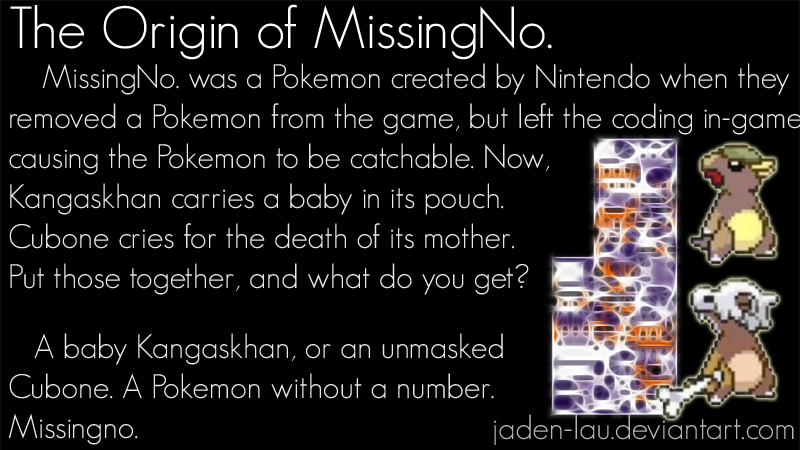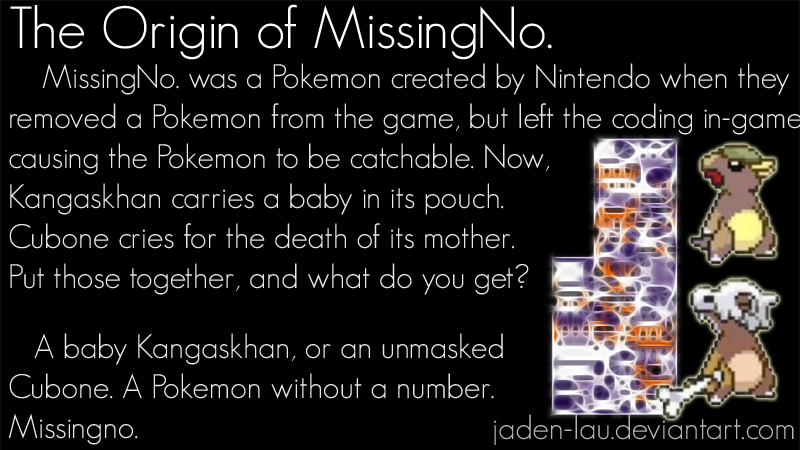 Watch


It's been around for a while, but I couldn't find it on DeviantArt, so here it is: the origin of MissingNo.
Please

if this blows your mind.
Time: 2 minutes
Tools: Adobe Photoshop CS2
Details: 800x45 px, 300 dpi
©MissingNo, Kangaskhan, Cubone, etc. belong to Nintendo.
®For my own personal art, under the name Jaden Lau
EDIT: "The true reason the glitch Pokémon evolve into Kangaskhan is due to the fact that Kangaskhan is among the very first Pokémon in the game's internal indexing; when Missingno attempts to evolve, it simply evolves into the next slot. It may also evolve into Rhydon."
Just to clear anything up.
EDIT: "So the evolutionary path for Kangaskhan young is determined by whether or not the mother lives? That just raises further questions, really."