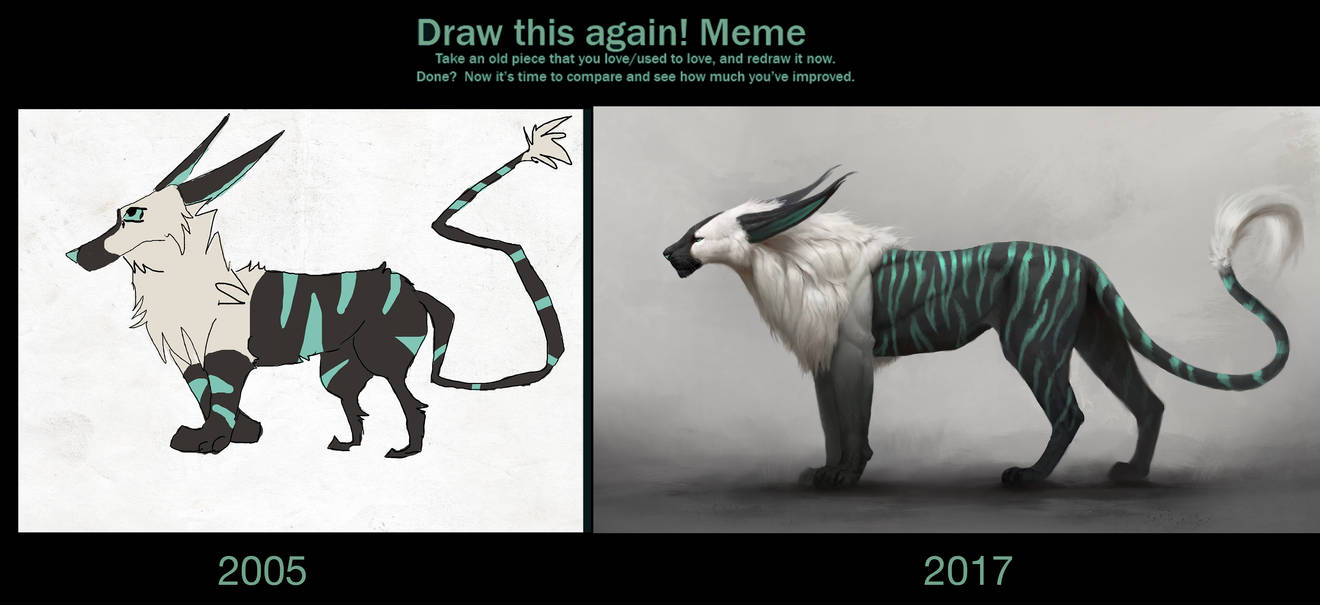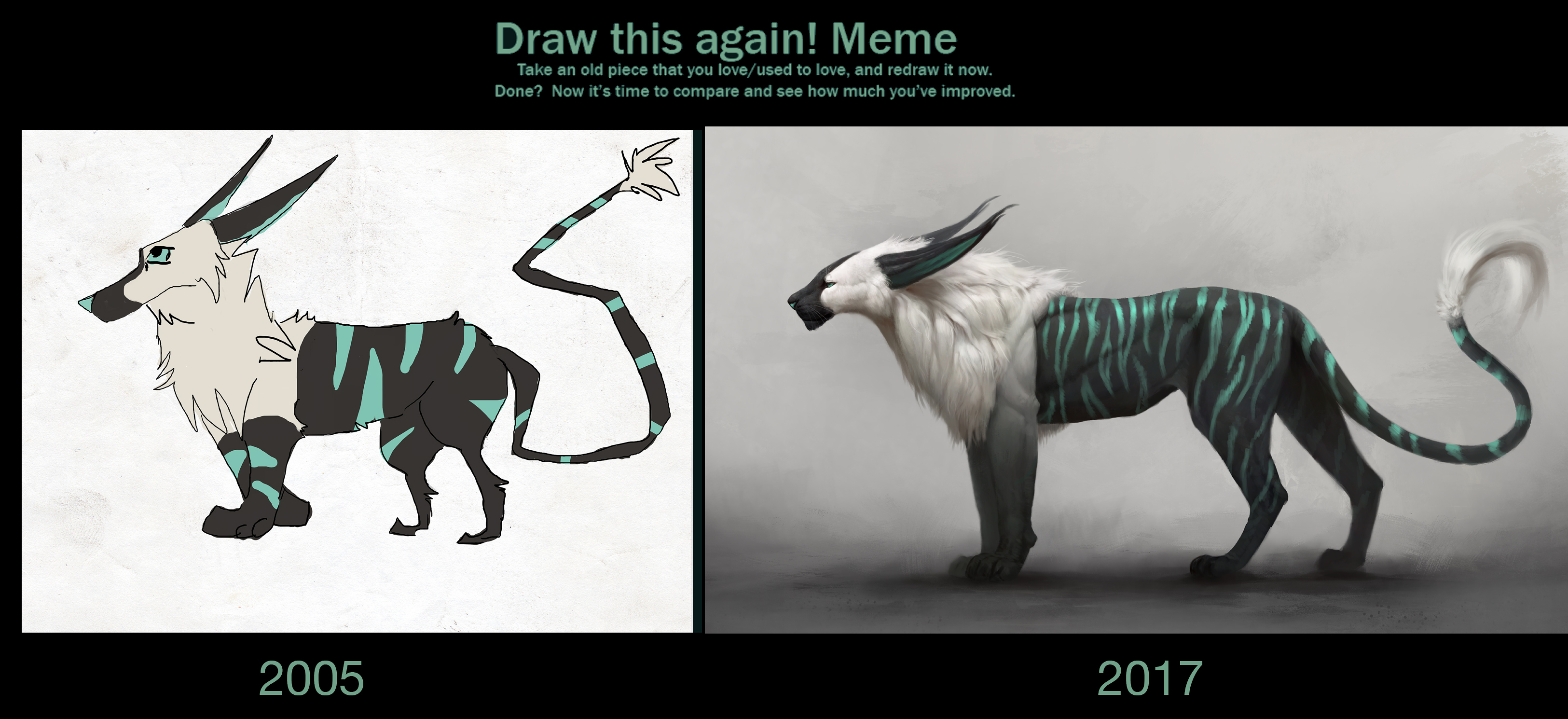 Watch
Came across a very old OC of mine and wanted to redraw him

Fun fact: I was 17 years old in 2005. I never drew anything before 2005 (I mean, aside from kid doodles). 2005 was the year I joined Deviantart, and it actually inspired me to start drawing. That, plus I started writing around that time, too, and wanted to draw the characters I saw in my head (which always came out so very wrong). I'm still amazed at all the talented people on here who are like, 15 and draw amazing 0_0
And yes, the first one was supposed to be a cat creature but I couldn't draw cat snouts.
I tried to keep it true to the original as far as proportion (tiger legs in front, cheetah in back).


Temp: Meme: Before and After
The owner of this deviation has disabled comments.