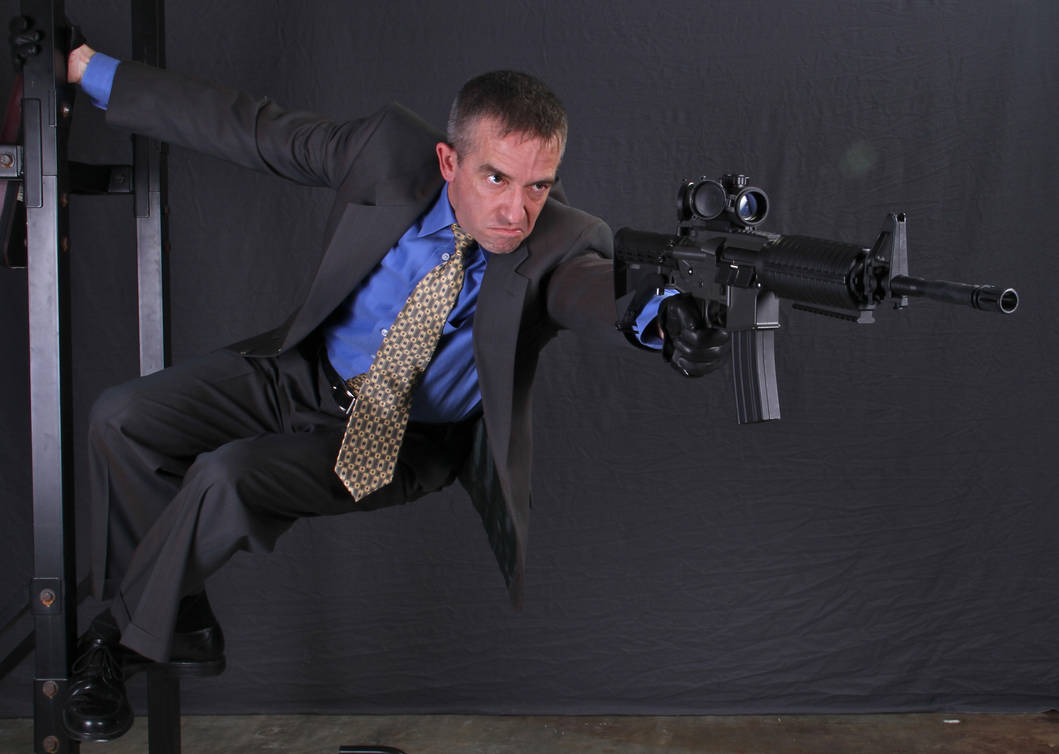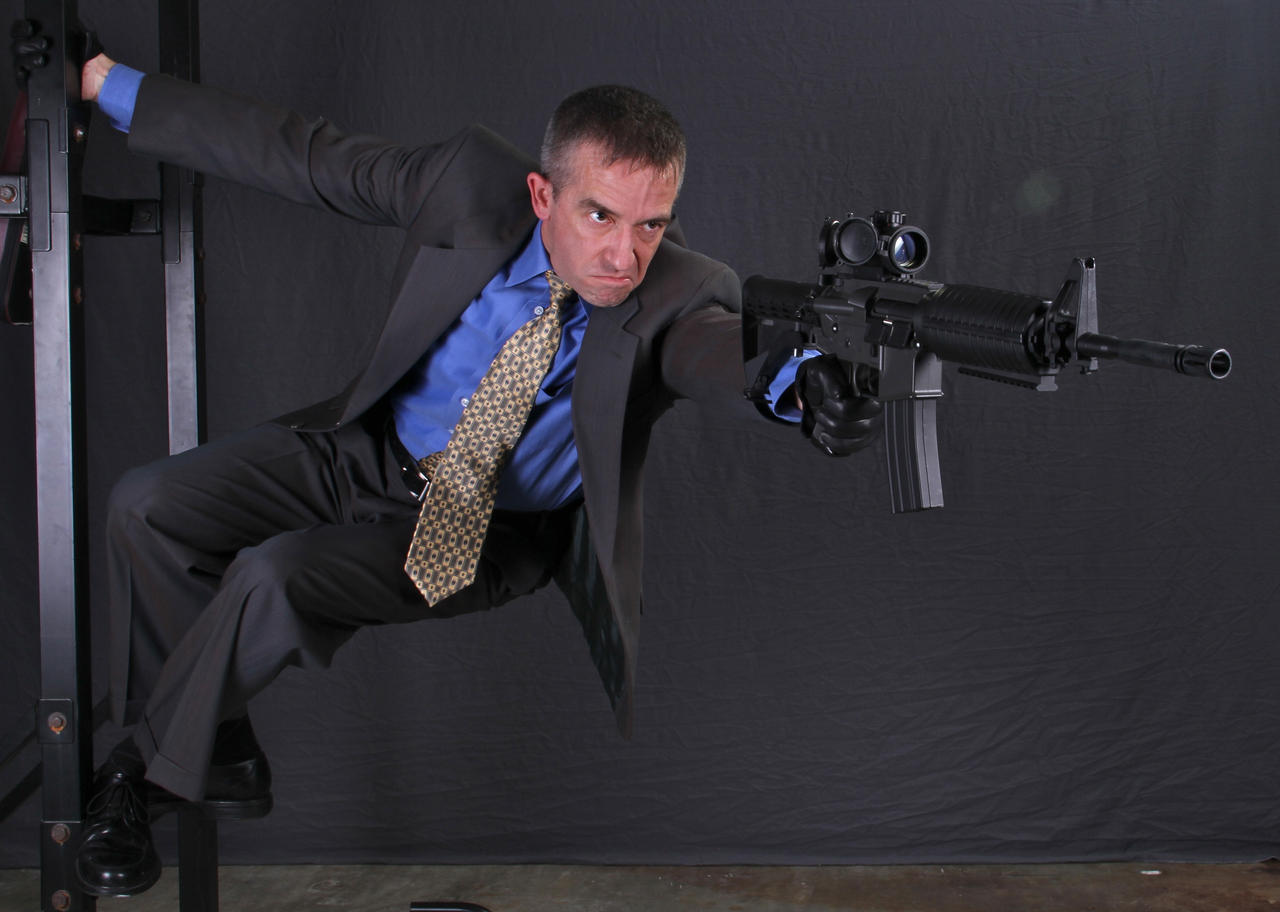 The first of several entries for #
ManStock
's current
Heroes and Villains Contest
. Check this link for full details:
[link]
.
As to whether these are for the Hero or the Villain side of the equation...well, that's for you to decide. Q: Does a one weapon make a person seem more villainous (or heroic) than another? Hmmm.
Without additional contextual markers it can sometimes be hard to tell who's who when judging only by costume or weapons or expressions. So hopefully, you'll enter the contest and clarify that.
Model: Jade
Photographer: The Stunning Mrs. Macalla
Jackass Who Wore a Grey Suit in Front of a Grey Backdrop: Jade
Download for full-size image.
_