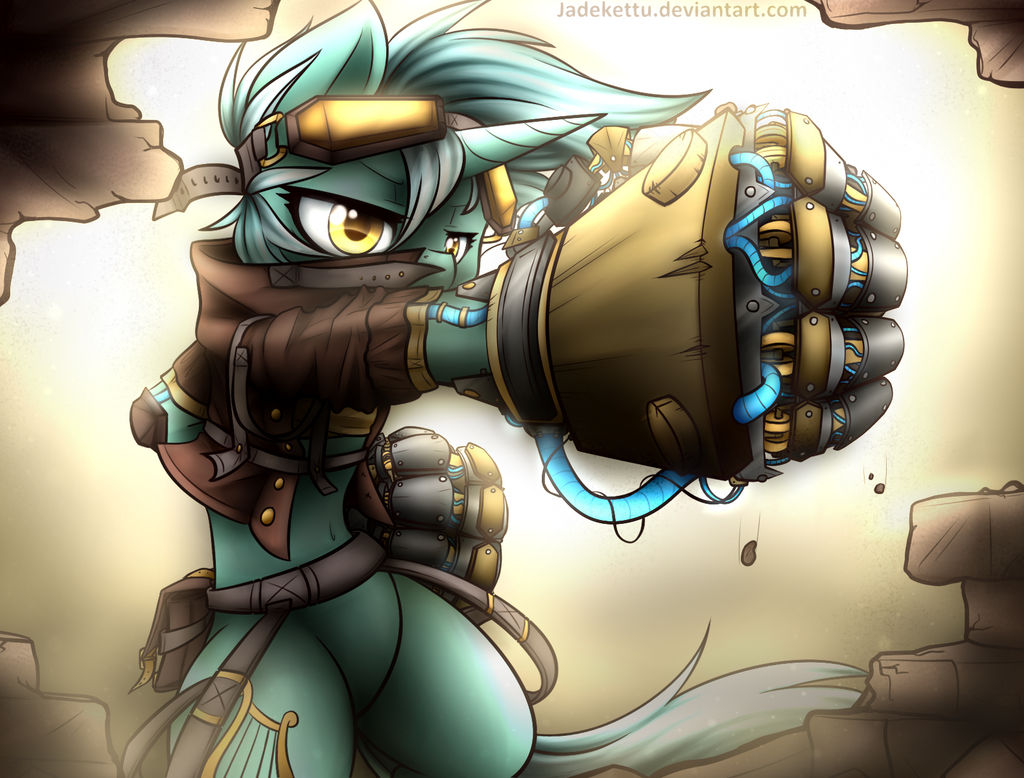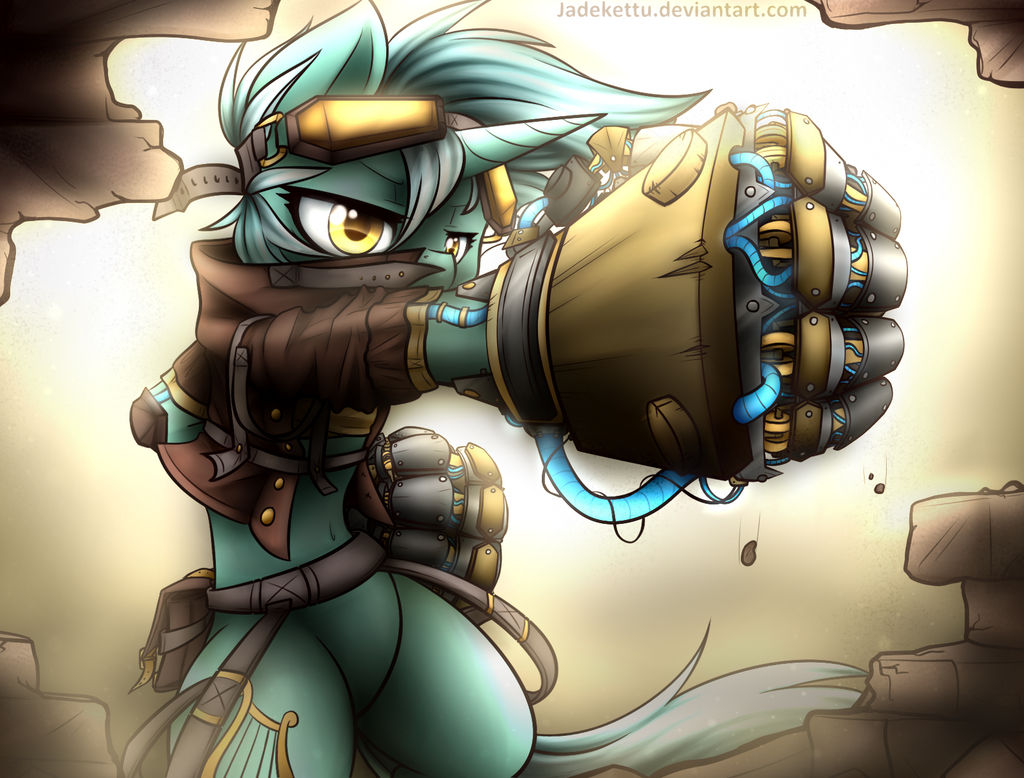 Watch
"I decided to do a smashing entrance."
Oooh, I'm not funny at all. Sorry you have to suffer with my shitty jokes

And I know it's bit over used concept, Lyra loves hands and stuff, but it won't stop me. Well hopefully you will see some crossovers in near future, and well even though it will still be in development for long time, I got huge project coming, hopefully. Eeeh don't count on it

.
Hola, como estas?, espero que bien. Tomaré un poco de mi tiempo para hacer una critica a tu obra de arte, aunque no me entiendas una mierda xd...
Primero que nada la visión es explendida, no tengo nada de que quejarme, se ve toda a la perfeccion!!!, tanto el fisico como los guantes. Me encanta como pusistes a Lyra, me entanta sin duda alguna, no solo el hecho de como la dibujas, sino como la ilustraste para convertirla en esta obra de arte.
TU tenica senceramente ME ENCANTO no solo tiene originalidad, sino tambien una gran tecnica, bueno, en esta obra de arte, tu tecnica no fue tan mala como en otras, pero sin embargo no cabe duda que es un buen arte.Tu un gran impacto esta imagen, deberia ser más conocido entre los bronys por que esto es muy buen arte
Espero que te haya gustado. Que tengas un buen dia

The Artist thought this was FAIR
5 out of 6 deviants thought this was fair.